CuteRecovery Help - Recovered File Preview
In many cases, you need to know whether the recovered file is the one you want to recover or whether the content is correct. This is when the preview function comes in handy! CuteRecovery supports to preview various types of files, such as pictures, text files, Microsoft Office documents, PDF files, video and audio files, which makes the file preview function much more practical!
After selecting a data recovery mode and scanning the disk or partition, files are listed while scanning is on going, and then you can examine files by previewing them. When you click a file on the file list panel, its small preview image shows on the bottom as follows: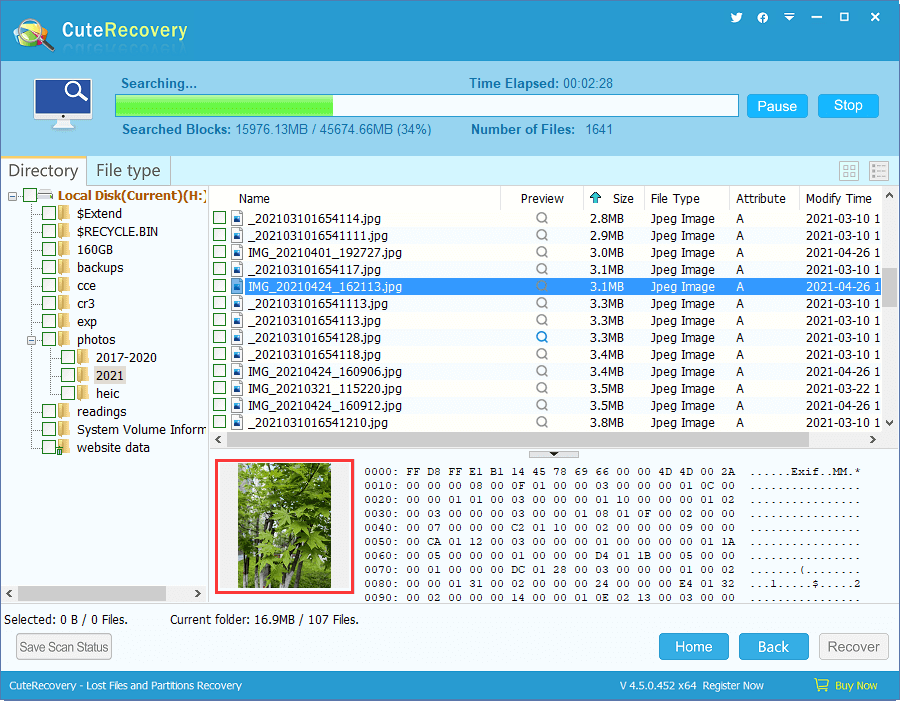 If you want to preview the file in real size, double click it and Eassos recovery will pop up a large preview window, as shown below:
Note: You may see watermarks when previewing photos with the trial edition, and watermarks will be removed after the software gets registered.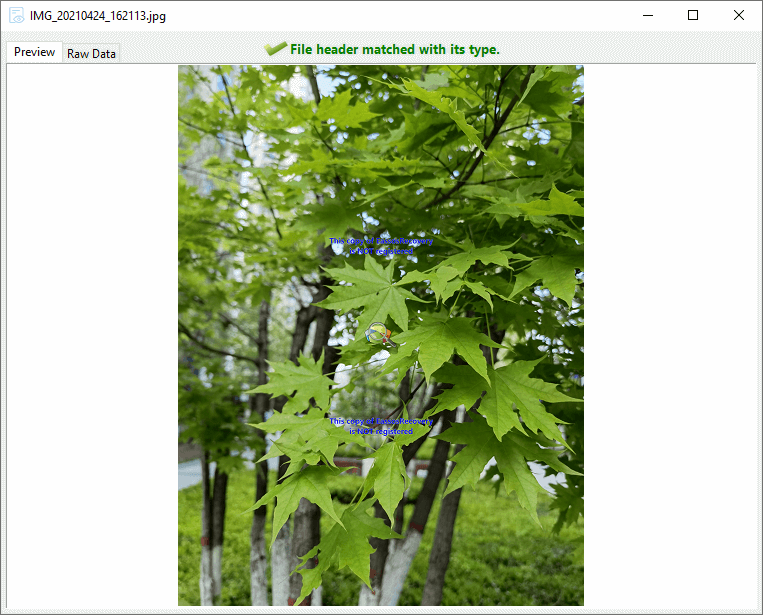 CuteRecovery not only supports previewing image files and Office documents such as Word, Excel and PPT, but also supports previewing video files,as shown below: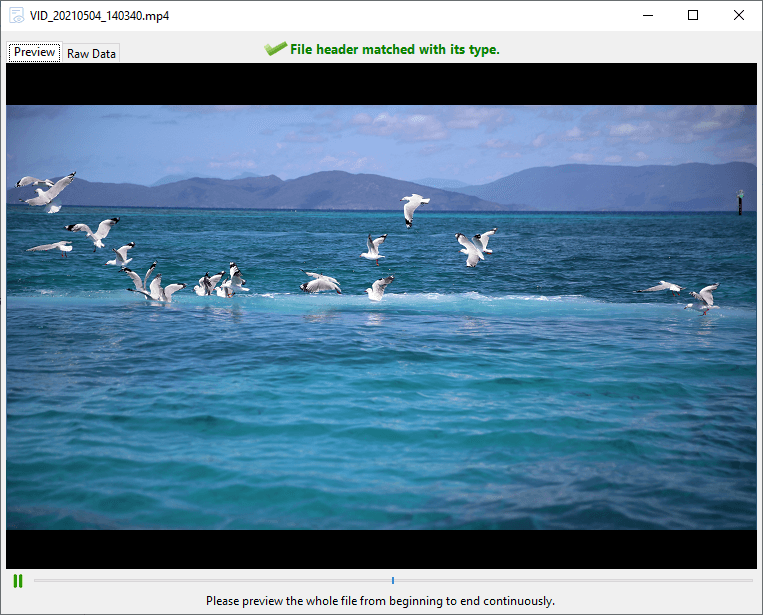 CuteRecovery adds the feature of thumbnail view of recovered files. Click the "Thumbnail" button to switch file list to thumbnail model which is able to review large batches of pictures and other files with small previews. Besides, you can double-click a file to open it as follows: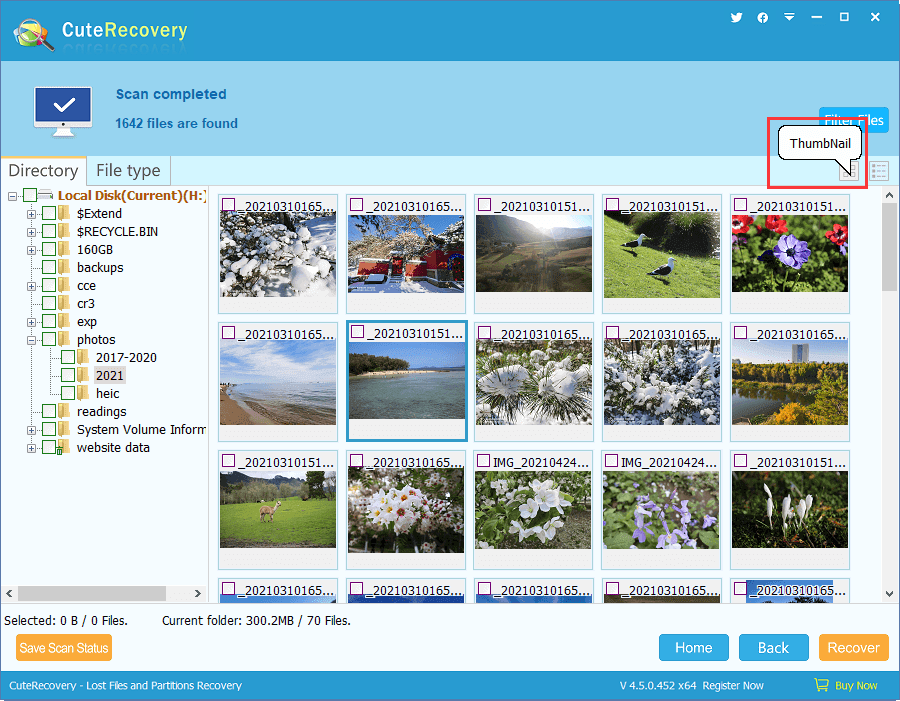 In the thumbnail mode you can right-click a file to view property menu. File properties are displayed in a window which is similar to system properties window, as picture below: