CuteRecovery Help - Copy Files by Context Menu
When CuteRecovery finishes scanning lost files or partitions, it displays all files it finds out. To recover these files, you have to copy them out. Please check files and folders you want to recover and right click mouse button to pop up the menu: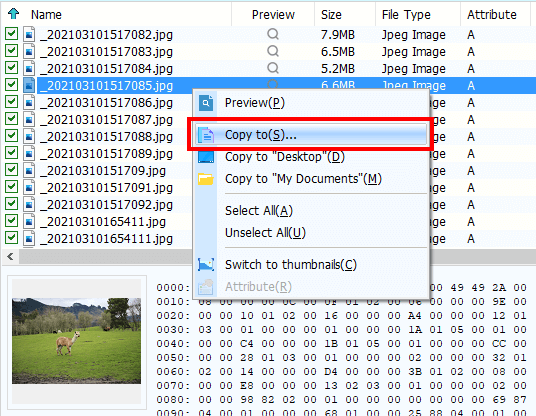 If you select "Copy to", CuteRecovery will show the "Browse For Folder" dialog box; please select a folder to save files.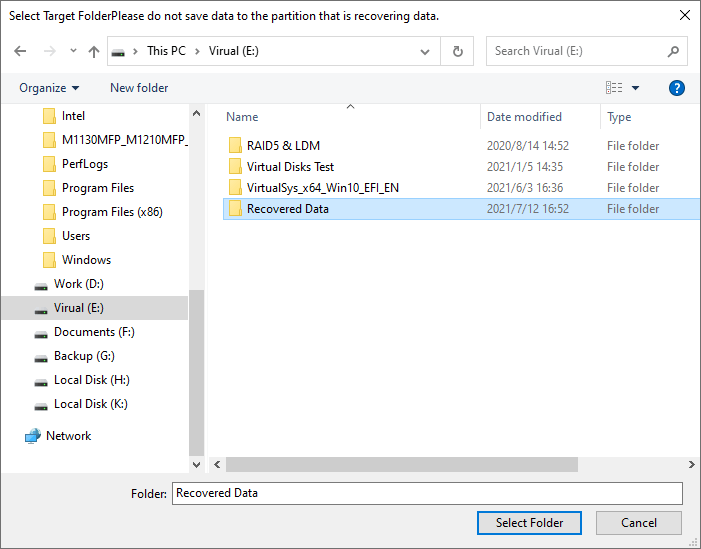 To avoid secondary destruction, please do not set the target folder to the partition that is recovering data. If you do select such a folder, CuteRecovery will pop up the following warning message:

Please select another folder to avoid damaging the partition which is recovering data. After selecting a folder, CuteRecovery starts to copy files: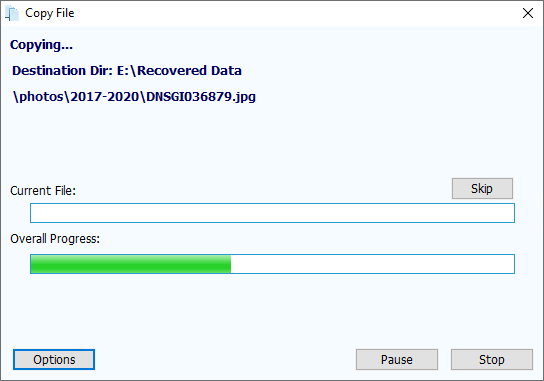 In the copying process, you can click "Stop" at any time to stop copying files. When the copy is done the button "Stop" disappears and buttons "Complete" and "Details" show up.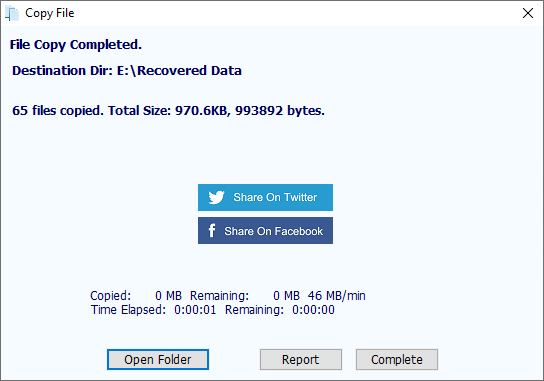 You can click "Details" to see "File Copy Report" and then click the button "Save" to save the report to a text file.