Best HDD Regenerator Alternative: DiskGenius From Eassos
As you all know that HDD regenerator is one of the programs that are essential for repairing bad sectors on the hard drives. But it is not really meant for recovering the files. So, the best alternative option to HDD regenerator is Eassos DiskGenius which is a highly powerful tool for repairing bad sectors as well as recovering your data. Besides that, it can also work as partition backup and manager. The program has plenty of options to format, create, hide and delete partitions. It has a number of highly beneficial features that make it a very essential tool for any data recovery professionals. If you want to check or fix any HDD bad sectors, then this tool is the best option for you.

What is this HDD Regenerator alternative all about?


ŸFeatures of the HDD regenerator alternative


File recover & partition recovery


Efficient partition manager


System & data backup


File preview


Fastest recovery speed


ŸWhy to choose this program?


ŸThe Best Data Recovery Program


ŸDownload It Now!

What is this HDD Regenerator alternative all about?
This is an all-round partition manager program that will help you to recover lost data, backup files, resize or split partitions, check & repair bad sectors, edit hex data, erase data or manage virtual disks. You will get many more features under data recovery such as file recovery, partition recovery, RAID data recovery and encrypted partition recovery. You will also be able to resize the partition with the help of this program which is really beneficial. It also supports MBR/GPT conversion along with restore and backup partition table.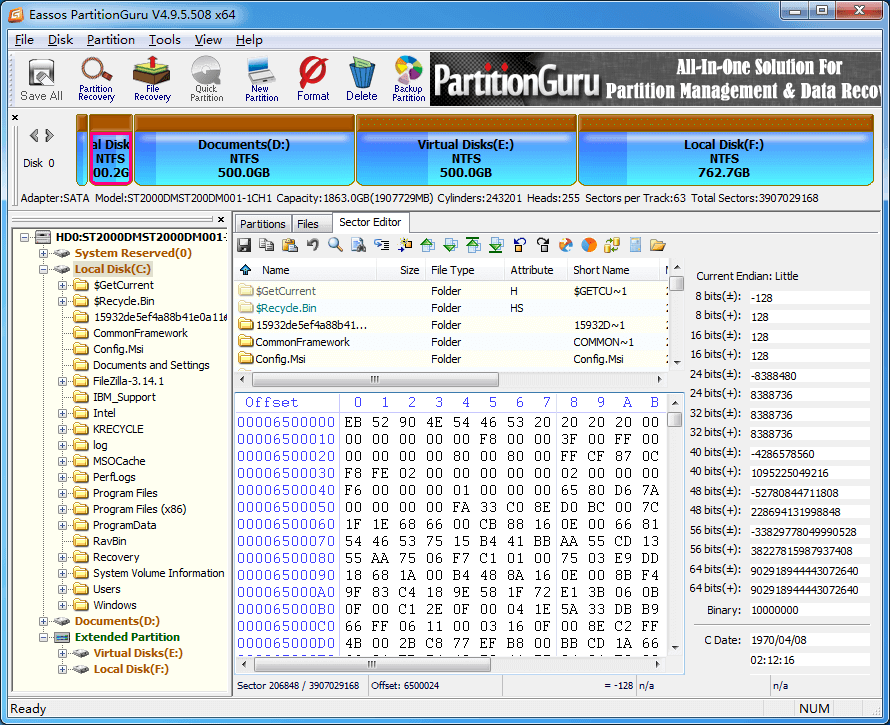 Features of the HDD regenerator alternative
Being a perfect alternative option for HDD regenerator, DiskGenius works amazingly. It has all the useful features that you will ever want for recovering the lost data from your hard drive. Some of the best features are:
File recover & partition recovery
With the help of this feature, you can recover the lost and deleted files from your hard drive or any external storage devices. It will be very helpful in retrieving lost data from reformatted and damaged partitions of HDD too. Often due to hard drive failure, you lose partitions and even files get deleted. You can restore those back with the help of DiskGenius. It comes with a full-featured hexadecimal editor than will serve as the best and most advanced data recovery.
Efficient partition manager
The next feature is the seamless and efficient partition management of this tool. It helps you to create, delete, format, active and hide partitions with some simple and easy steps. You can also perform resizing, extending and splitting of the partitions safely without losing your data. It also performs the conversions perfectly, such as covert disk from MBR to GPT and vice versa, convert partition between primary and logical, and convert dynamic disk to basic disk.
System & data backup
With the help of this you will be able to backup any partition and restore the data when your partition is corrupted. It is also perfect for cloning partition, virtual disk or HDD. It is a completely effective tool that can help in entire system and data backup process.
File preview
This feature is very much helpful for making it clear to you whether or not the files can be recovered successfully. You can thus go ahead in the process if the file is recovering fully.
Fastest recovery speed
This program has the fastest recovery speed and can recover the data during scanning.
Why to choose this program?
Besides all the amazing and beneficial features, this HDD regenerator alternative has many more things to offer. Thus, DiskGenius is undoubtedly one of the best options to choose. Some of the reasons are:
It can check thoroughly and repair all the bad sectors for all kinds of storage devices. So, if by any chance your HDD fails to function properly due to any bad sectors, then you can use this program to repair it.
Even you can use this program for deleting some of the existing files or lost files permanently from your hard drive or any other external storage device. This way, no one will be able to recover those files by any means.
You can also view the S.M.A.R.T status information of your hard drives and check whether or not partitions of your device are 4k aligned.
This powerful tool also helps you to format more than one USB drives at the same time. So, you can definitely save a lot of time in this case.
It is very easy to use without any hassle or complications at all. The best part is that it can be used in any devices to manage partition or recover lost data.
This tool is definitely the best option when it comes to protecting your system by backing up your drive's partition table. Thus, restoring it later on is also easier.
The Best Data Recovery Program
Based on all the features and benefits mentioned above, it is quite evident to everyone that this is the best data recovery program. It can do a lot more than just a mere HDD regenerator can do. It is available in two versions: one is DiskGenius Free and another one is DiskGenius Pro. The first one is free version and the Pro version is paid version. Of course, the free version doesn't have all the features that Pro version has. But the free version includes most of the major features like recovering deleted files, missing or formatted files. It also provides you with a versatile and reliable partition manager that makes the best use of the entire disk capacity. The free version also enables you to delete the files permanently from the HDD for protecting your sensitive and confidential data from getting restored back again.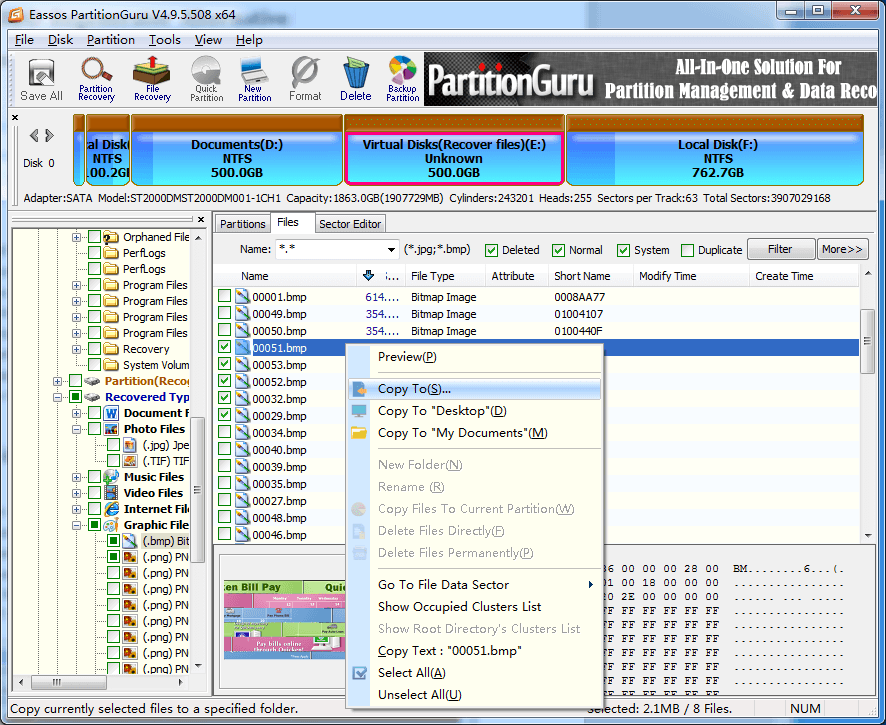 Download It Now!
So, undoubtedly DiskGenius is the best alternative option for HDD regenerator. You can download this highly powerful and beneficial program from download center. You will be able to choose between the Free and Pro version. For a trial method, download the free version and if you enjoy the program and want to explore many more benefits, features and options then buy the Pro version. It will definitely help you to get everything done efficiently related to data recovery, partition management and data backup & restore. Make sure to try this super powerful software to get back all your missing and deleted files from your HDD or any external storage device.