Updated on November 23rd, 2020
How to undelete pictures free of charge? In this page, you can find undelete freeware which can help you undelte photos, pictures, documents, videos, music, etc. from various storage devices.
About undeleting pictures
When people go vacation or travelling, camera or cellphone that can take quality photos is among the top list that records necessary things we should take. People would like to check for several times to make sure camera can be taken to the destination. Pictures during holidays and relaxed mood are the final gains, and it'll be terrible if valuable pictures get deleted. So the topic of this guide is how to undelete pictures for free
Here, pictures we'll recover mean digital photos taken by digital cameras or cell phones, and photos taken by film cameras are hard to be restored. Film cameras were very popular in last century, and they have given away to digital cameras. Digital camera uses sensor which is made of silicon. Sensor is very sensitive to light, which helps take images. With regard to photo storage, digital camera counts on memory card. Memory card is able to store various types of photos and its capacity is large enough for several thousand pictures. Memory card hyponyms of many cards such as SD card, mini SD, micro SD, XD, Smart Media, MMC and many more.
Solutions to undelete pictures
When digital camera takes one photo, it stores the photo on memory card. Then you can access the picture from computer after it is connected to USB port. If the picture is deleted, then you can't see it from camera or computer. It's no big deal if the deleted picture is not so important, but there are many situations that people delete all important picture by accident. As to the issue of accidental deletion of picture, we have to find a way to undelete pictures. When such unlucky thing happens to you, you can use undelete freeware (third-party recovery software) regain lost pictures from memory card. There are many free file recovery tools online, so first try to use freeware that can undelete files for free.
Undelete freeware free download
Eassos Recovery Free is user-friendly undelete freeware which can restore deleted photos from memory card, emptied Recycle Bin, cell phone, external hard drive, etc. under Windows 2000/2003/XP/Vista/2008/2012/Windows 7/8/8.1.
Step-by-step guide to undelete pictures with Eassos Recovery Free
Step 1: Launch Eassos Recovery and select "Recovery Deleted Mode" which is designed for undeleting files.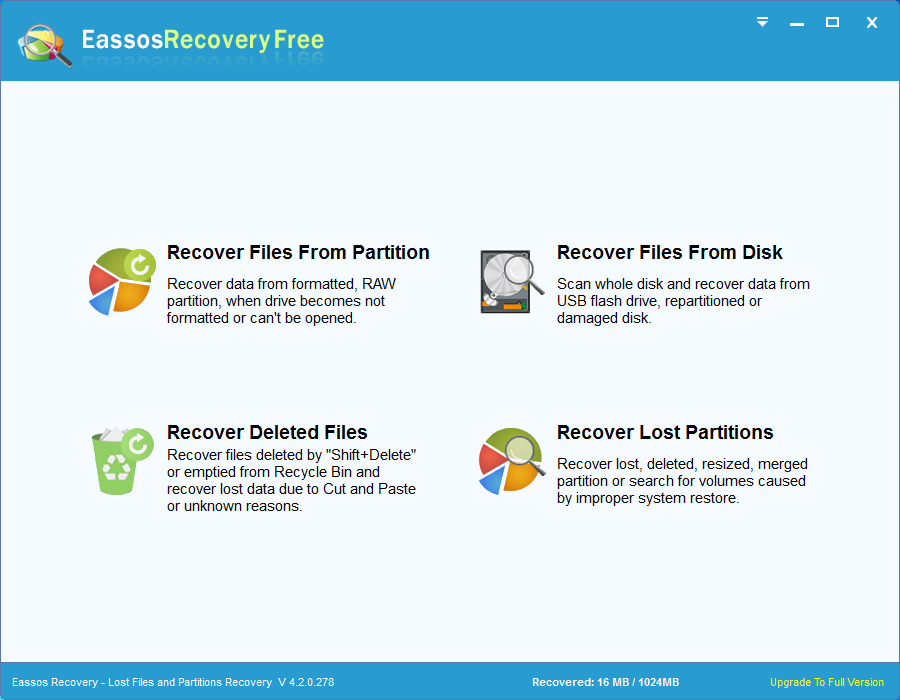 Step 2: Select the memory card and click "Next" button to scan deleted photos.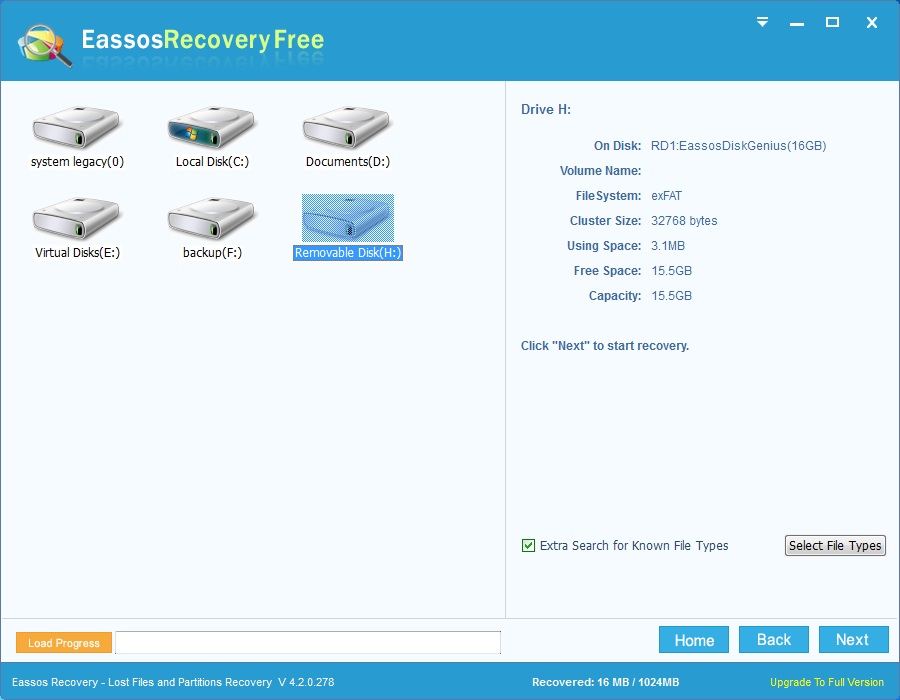 Step 3: Preview and save deleted photos to a secure place which is different from the memory card being recovered files.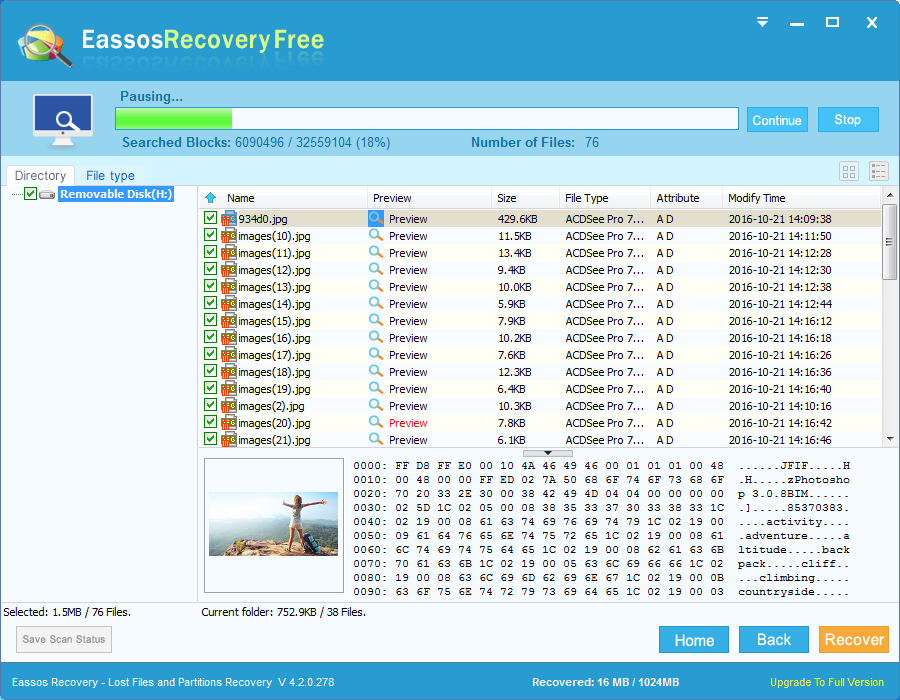 Step 4: Save found files to a secure location.
You may also be interested in