This post will show you how to undelete files from SD card via free software and you can refer to this guide to perform SD card recovery safely and easily. How to delete files from SD card? How to recover deleted files from SD card via free software? How to perform SD card recovery? Such questions are frequently asked by SD card users who have accidentally deleted files, photos, videos, music, documents from SD card. Find a free SD card recovery tool such as Eassos Recovery Free and you can easily undelete SD card.
About undeleting files from SD card
"I have a 32GB Kingston SD card installed on digital camera. It contains many photos and videos captured during summer vocation. Just now my kid viewed these files on the digital camera and deleted all of them by pressing Delete All. All these deleted files have been backed up to computer, and I don't want to lose them. I learnt there are tools that can undelete SD card or undelete photos. It will be great if you can provide free SD card recovery software. Thanks!"
It is painful to lose important files from SD card, and yet SD card data loss issue often occurs to those who do not back up data in time. There might be various causes result in the issue, for example, accidental deletion, formatting, RAW drive, partition loss, virus, bad sectors, physical damage, etc.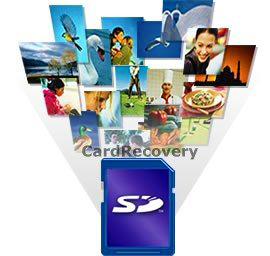 Is it possible to undelete files from SD card? What happens to SD card when a file gets deleted? The answer to the first question is Yes as long as deleted files are not overwritten. When you delete a file from SD card, system does not wipe it permanently. Thus, the deleted file keeps staying on SD card being invisible to us before it is overwritten by newly stored data.
How to undelete SD card? Since deleted files are recoverable, how can we undelete photos, files, documents, videos, audios from SD card? It is easy to perform SD card recovery and all you need is free SD card recovery software.
Free SD card recovery software to undelete files from SD card
Eassos Recovery Free is effective SD card recovery software that can help you recover deleted, formatted or lost files from hard disk, RAW drive, external hard disk, USB flash drive, SD card, pen drive, CF card, etc. It supports recovery of photos, videos, music, documents, email, files, archives, and many other files.
Main features of Eassos Recovery Free:
Easy to use: The wizard interface makes it extremely easy to undelete SD card, and it does not require any technical background knowledge.
File preview: you can preview all recoverable files during or after scanning
Hight recovery rate: Advanced recovery options guarantee high recovery success rate.
Wide compatibility: Works well on all versions of Windows PC and Server systems.
How to undelete files from SD using free SD card recovery software?
Step 1: Download and install Eassos Recovery Free on your Windows computer.
Free download this SD card recovery freeware from Eassos site and get it installed on your computer. The installation is quite easy, just remember do not install the software to the drive where lost files were stored.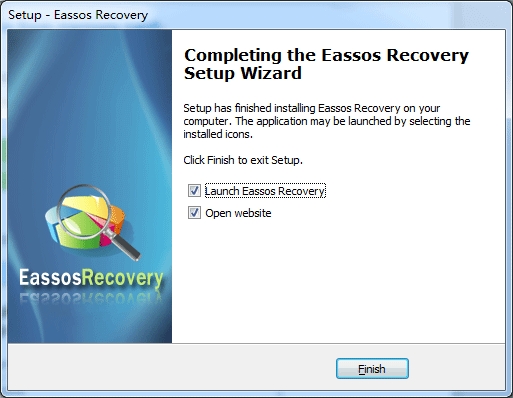 Step 2: Connect your SD card to computer.
Power off the device such as digital camera before taking SD card out of it. Then attach the SD card to computer with the help of a card reader. When the SD card is properly connected, you can see its drivers in File Explorer or Disk Management.
Step 3: Launch Eassos Recovery Free and choose a recovery mode from home interface.
Choose Recover Delete Files from the main interface and enter next step. If you want to unformat SD card or retrieve files from RAW drive, then choose Recover Files From Partition.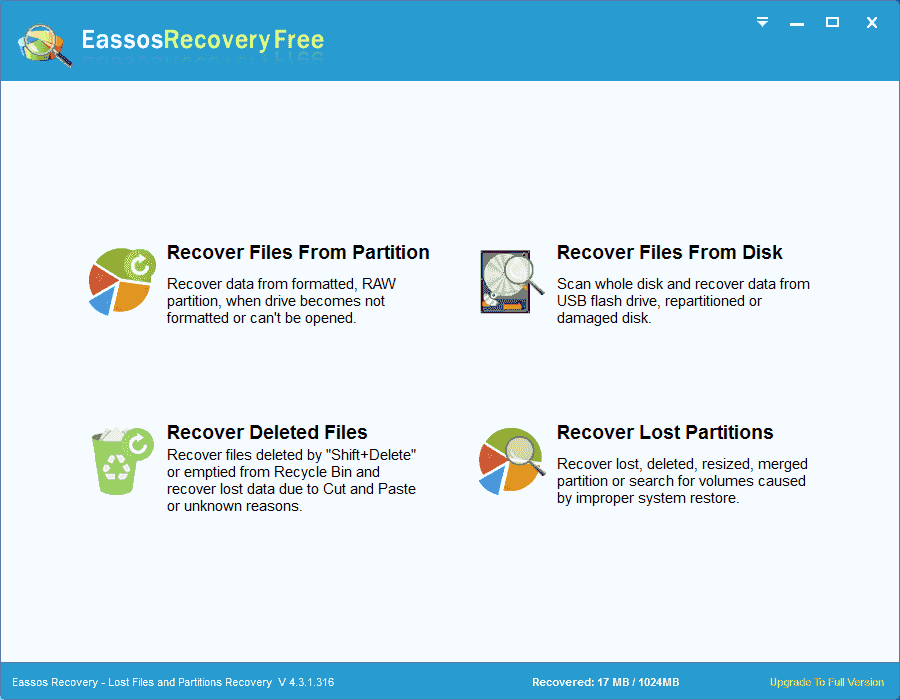 Step 4: Scan the SD card.
Choose the SD card where you want to undelete files and click Next button to search for lost data. The scanning process will complete quickly.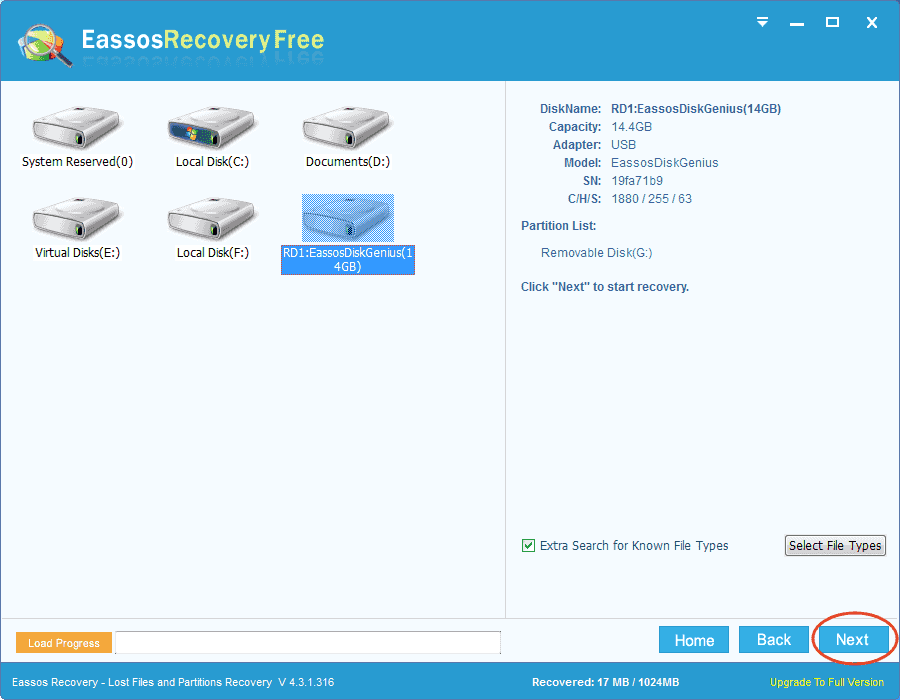 Step 5: Preview lost files and find desired data in scanning result.
Double click a file in scanning result to preview it in pop-up window, and you can check if the file is damaged or not. Besides, you can filter scanning result to quickly locate needed files.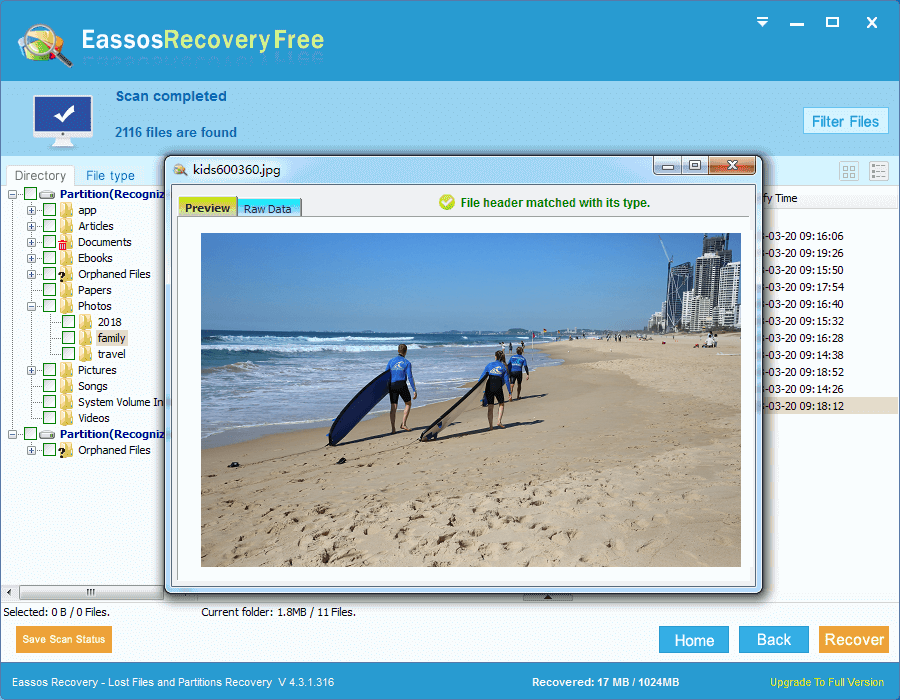 Step 6: Recover lost files from SD card.
Tick files and folders you wish to recover from the SD card and click Recover button. Then choose a location on your computer to save recovered data and complete the recovery process.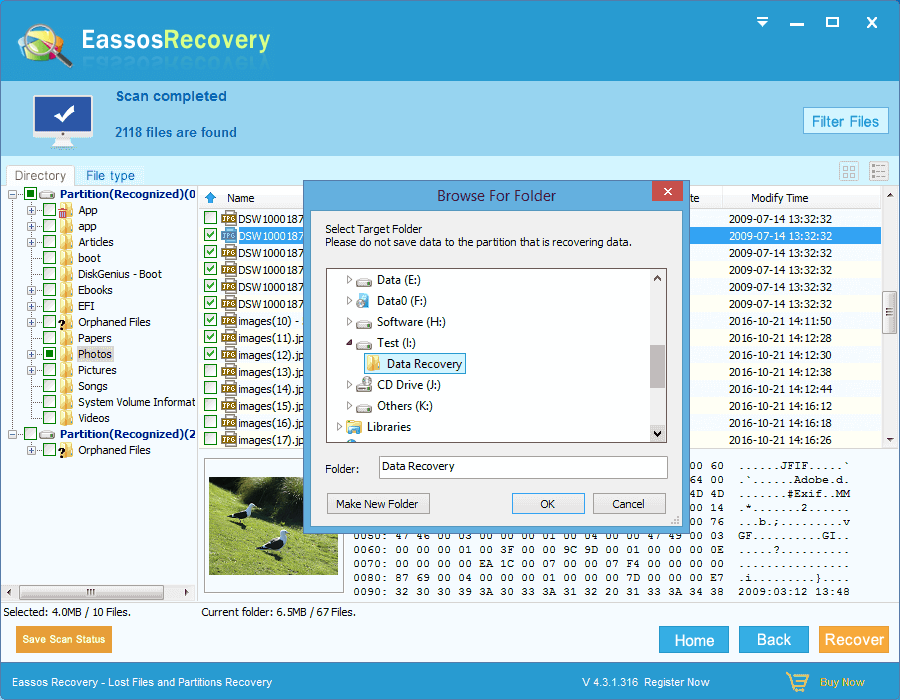 You may also be interested in:
FAQs on undeleting SD card:
1. Can I recover deleted files or photos from SD card without recovery software?
It depends. If you have backups for lost files, you will be able to retrieve lost files or photos from backups without any recovery software. If no backup is available, you will need to use SD card recovery software to undelete files.
2. How many files can be recovered by Eassos Recovery Free?
The Free Edition can search for and preview lost files just like the full edition, and you can save 1GB found files with the free edition. Also, this free edition can be upgraded to Full Edition which can save unlimited found files.
3. Why does file preview failed?
If the software prompts preview failed due to Corrupted file, it is possible this file gets damaged after data loss. It is recommended to preview files recovered by type and check if they can be previewed.
Tips for undeleting files from SD card
As we've explained, SD card recovery won't be possible once lost files are physically removed from device (files get overwritten). We should pay attention to some points to make sure we can undelete files from SD card successfully.
Do not save files to your SD card when you are aware of data loss issue. Take it out of the digital device at once.
Do not format the SD card before you are succeeded in SD card recovery.
Use efficient SD card data recovery software to undelete data.
Conclusion
To conclude, Eassos free data recovery software will undelete files from SD card safely and effectively. Besides, you can use this tool to do format recovery, partition recovery, USB flash drive, HDD data recovery, etc. Should you have any suggestions or questions regarding SD card recovery, please feel free to contact us.