Updated on November 23rd, 2020
What is MPEG file?
MPEG means Moving Picture Expects Group which is a term of a group of principles adopted for coding audio-visual info, for instance, video, films, songs, etc. in a format of digital compression.
The primary feature of mpeg formatted contrasted to other formats of video or audio is that mpeg file has smaller size with same quality. That's because mpeg files are created with much more complicated compression technology.
When you run into files saved with extensions in .mpg or .mpeg, they are usually in the format of mpeg-1 or mpeg-2. Mpeg-1 files are mainly utilized on VCDs and CDs, while mpeg-2 files are chiefly used on DVDs and SVCDs.
Mpeg files are ubiquitous on computer hard drive, for many videos files are saved in this format. So it'll be heart-breaking if we lose mpeg files which might be previous video clips or movies you've gathered for years. First we should make out why mpeg files get lost and then we can find ways to restore them easily.
Reasons that mpeg files get lost
Losing valuable mpeg files from computer might be a nightmare to you. And the file corruption of mpeg files also brings trouble. Common causes of mpeg file loss are concluded as below:
Mpeg files are deleted or removed by mistake
Accidentally formatting of hard drive or USB drive that holds mpeg files
Dara storage devices are damaged
Sudden power failure when mpeg file player is working
File system corruption leads to partition inaccessible
How to recover lost mpeg files from hard drive or removable drives?
Once mpeg files get lost and you failed to find them from Recycle Bin, you need to go for mpeg file recovery software. There is free file recovery software online which can recover lost mpeg files with high-efficiency and easy operations.
It is recommended to choose Eassos Recovery for MPEG file recovery, because this recovery requires fewer and easier steps compared with other recovery programs. And the following gives the major recovery steps:
Step 1: Install Eassos Recovery on your computer. Do not install it to the partition that loses mpeg files. After installation, the software will be launched automatically, then you can choose recovery mode.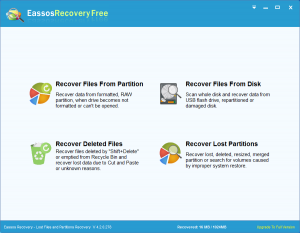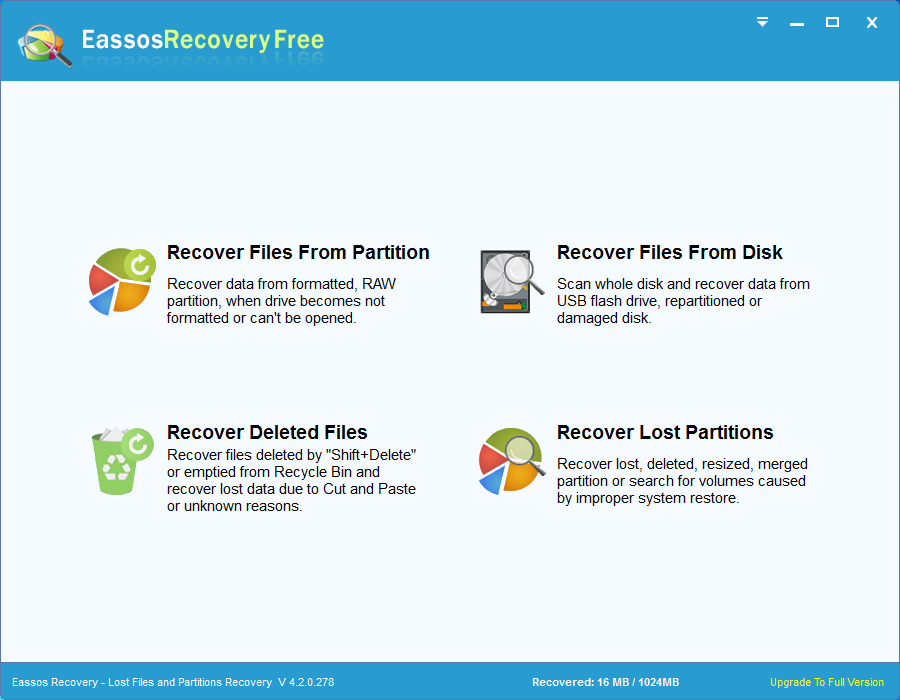 Step 2: Select the partition or drive in question and click "Next" to scan it.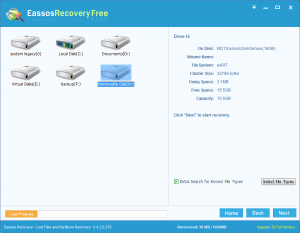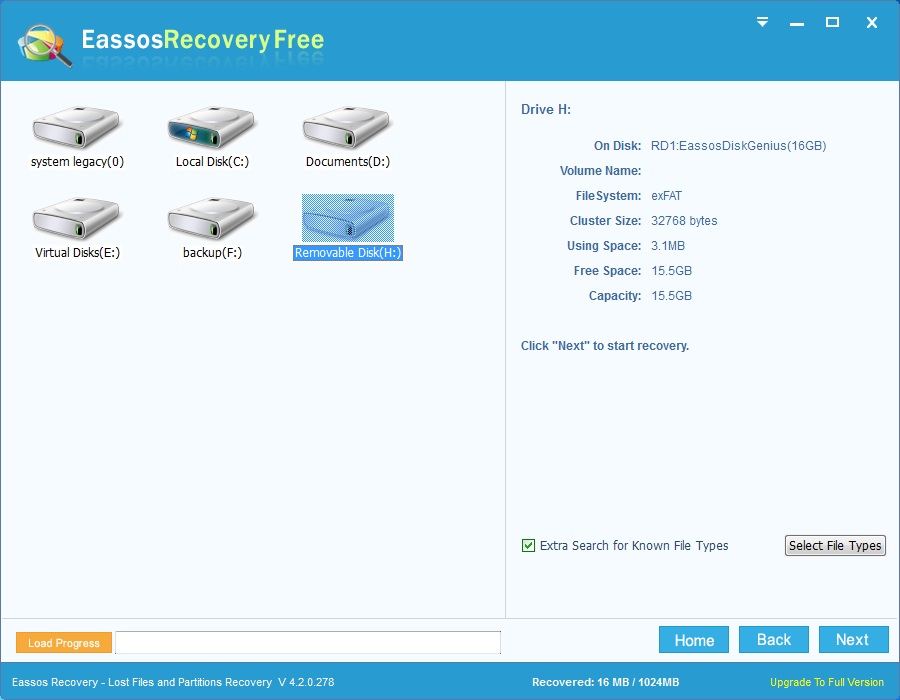 Step 3: Select wanted mpeg files and save them to a safe location. Do not save files to the path where you lost them.