Eassos Android Data Recovery Help - Recovered File Preview
Most of times, users want to know whether recovered files are correct. In these cases, file preview function comes in handy. Eassos Android Data Recovery supports preview various file formats such as photos, documents, video, music, text, etc.
Eassos Android Data Recovery displays lost files while file scanning is ongoing and you can preview files as long as files are listed. File preview helps to identify files quickly and judge whether files are damaged.

When you select a folder on the left panel, all files in the selected folder will be display on the right part and files can be displayed in thumbnail or list format, as follows: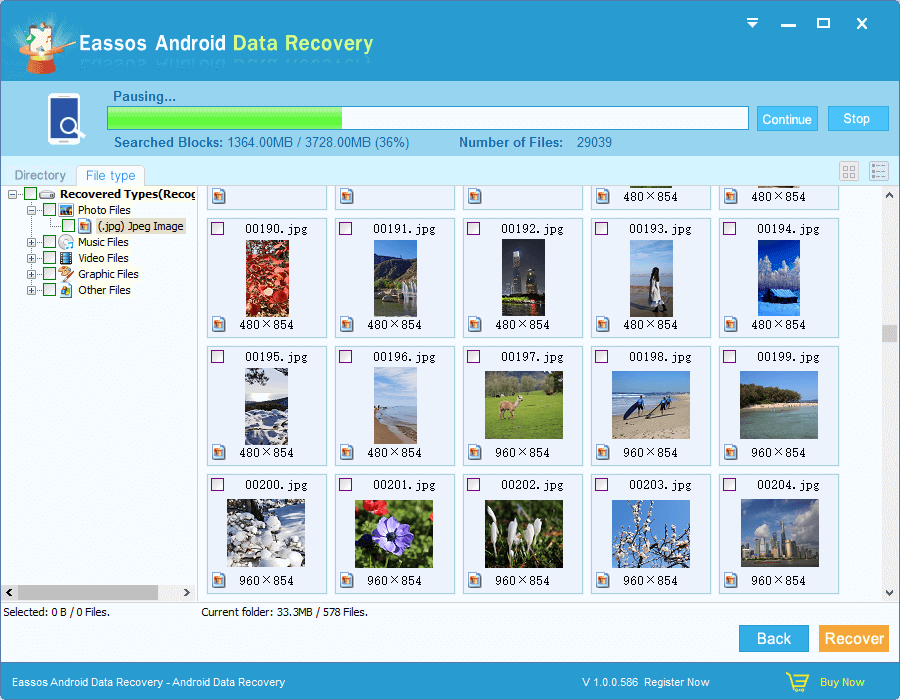 If you want to view file with full size, please double click file to open it. A preview window will pop up to show the file content with full size, as following picture: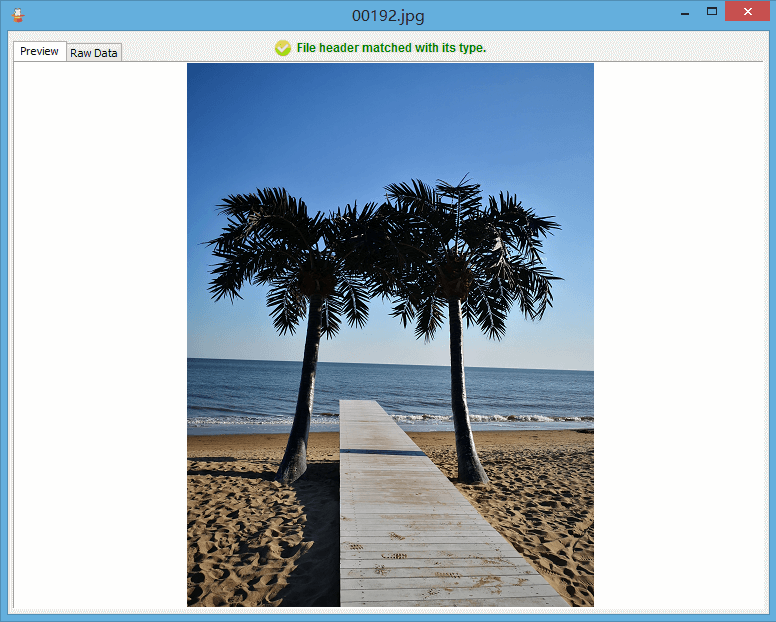 File preview allows you to view all kinds of photos, video & audio files, documents, text, etc.so that you can make sure whether files can be recovered before actual recovery.