Sometimes we need split one partition into several ones. Actually, it's easy to realize this by using PartitionGuru's partition resizing operation losslessly function, as to the free space, just select the option "Create New Partition" in the following: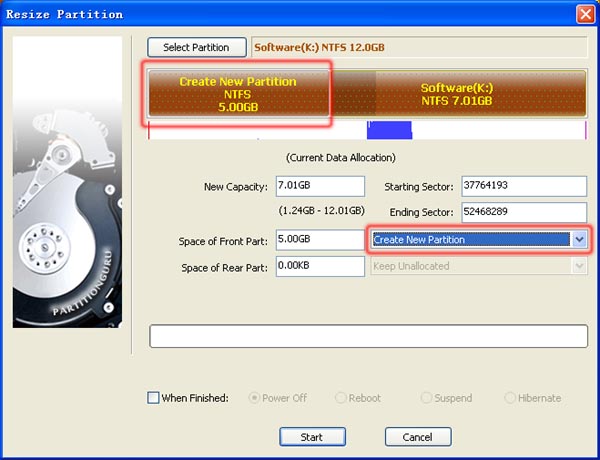 Further more, ParttionGuru provides a convenient function of "Create New Partition". Select the partition to be split and right click the mouse button, then on the pop-up menu choose the item "Create New Partition" shown as below: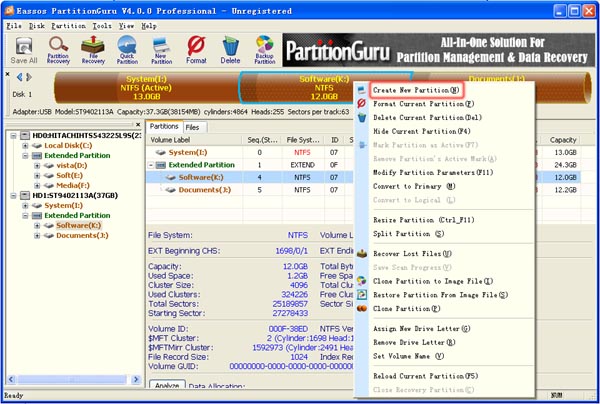 Then, PartitionGuru will display the "Resize Partition Volume" dialog box. For users' convenience, a new partition has been built in advance in the rear part of the partition with half the size of free space, as in the following picture.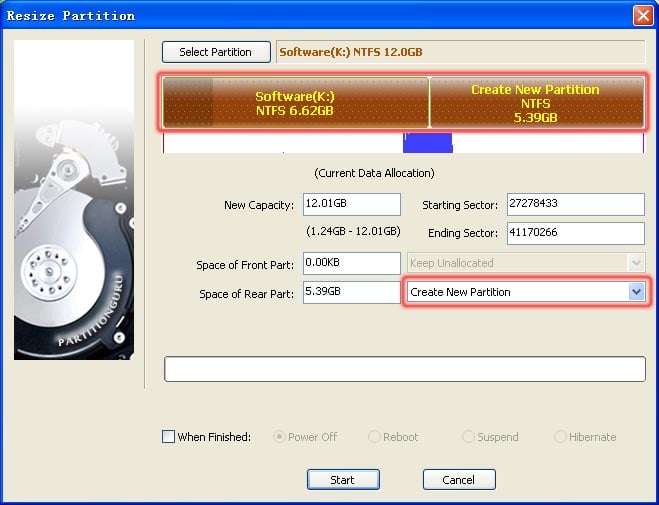 In accordance with needs, users can modify the parameters of partition resizing dialog box, whose operations are the same as the resize partition.