Extend Partition
Low disk space warning will appear when partition on your computer is running out of space. If you encounter this issue, you can solve it by extending partition in question using PartitionGuru which can extend partition without data loss.
1. Right click the partition which is running out of space and choose "Extend Partition".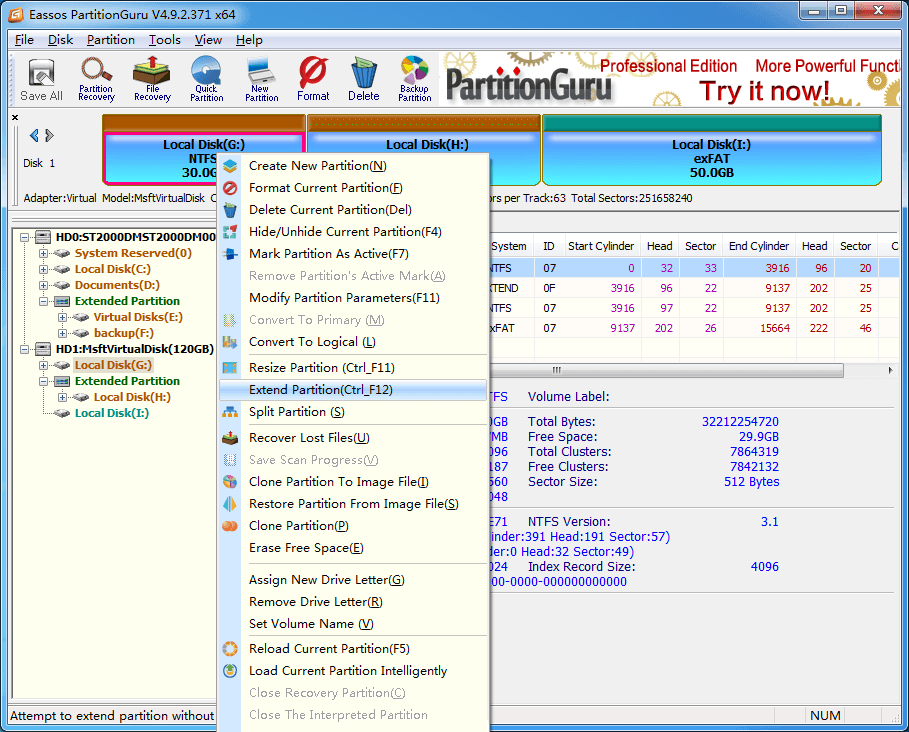 2. Select a partition that contains enough free space so that PartitionGuru transfers free space from it to the partition which receives low disk space warning.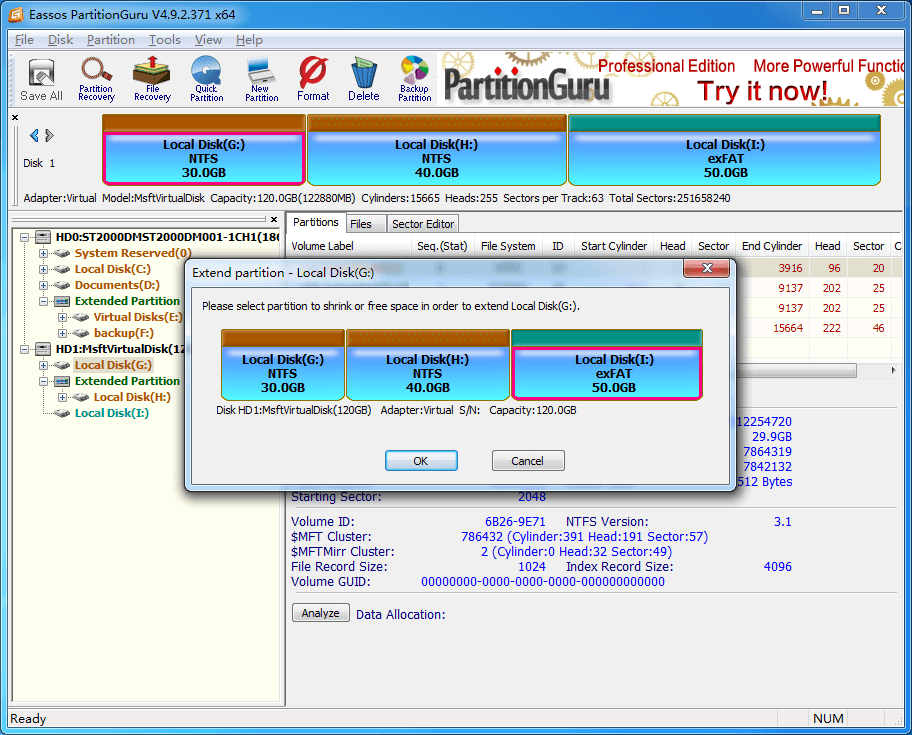 3. Set disk size you want to move and click "Start" button.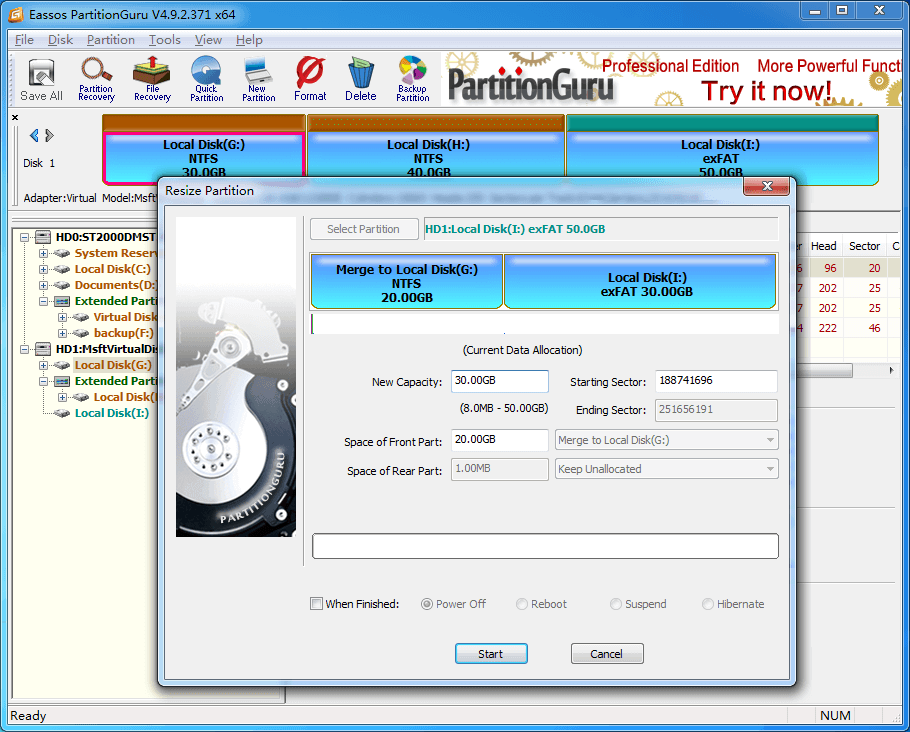 4. PartitionGuru lists operations to be done and things to note. Click "Yes" button to continue.
5. Click "Complete" button when the partition is extended successfully.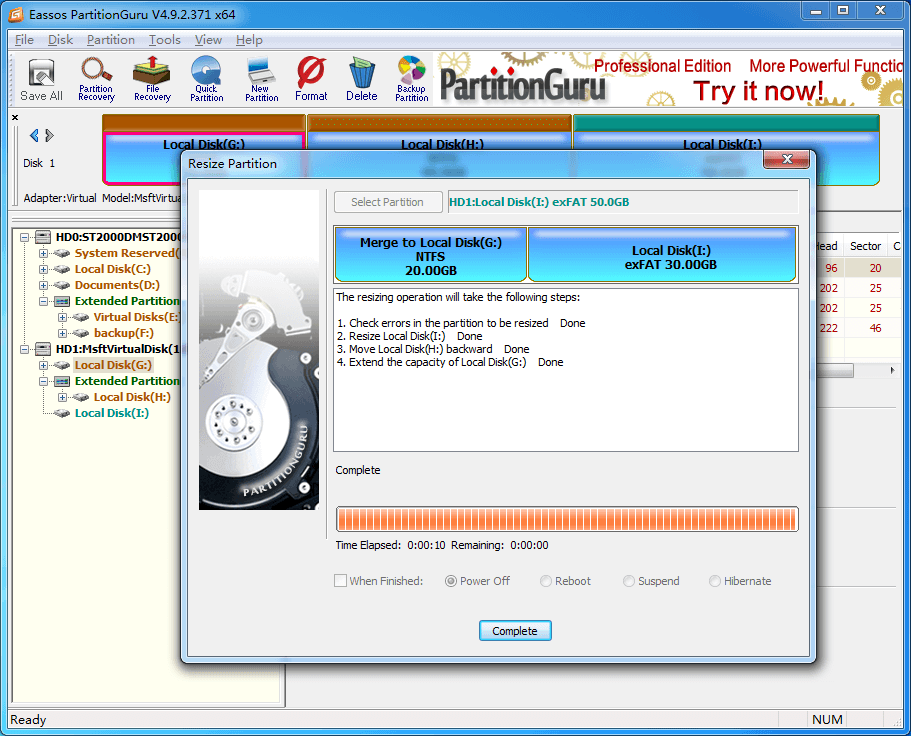 Things to note:
Although extending partition does not cause data loss, it is still recommended to backup important files before resizing partition. That's because the process might be disturbed or interrupted by system error, sudden power failure, etc. If that happens, partition cannot be extended and files may get lost.
Please make sure hard drive does not contain bad sectors before extending partition. You can check bad sectors with PartitionGuru beforehand.
Please close all applications which access partitions you want to extend.