Erase Free Space
As everyone knows, deleted files can be easily recovered by data recovery software. When you delete a file via Recycle Bin, Windows only removes the reference to that file without deleting actual data on hard drive. Thus data can be recovered by data recovery software before Windows overwrites new files to that area. If you don't want deleted files to be recovered due to privacy and security reasons, you can use PartitionGuru to wipe free space to make recoverable files unrecoverable without touching existing files.
1. Right-click the partition you want to wipe recoverable data and select "Erase Free Space".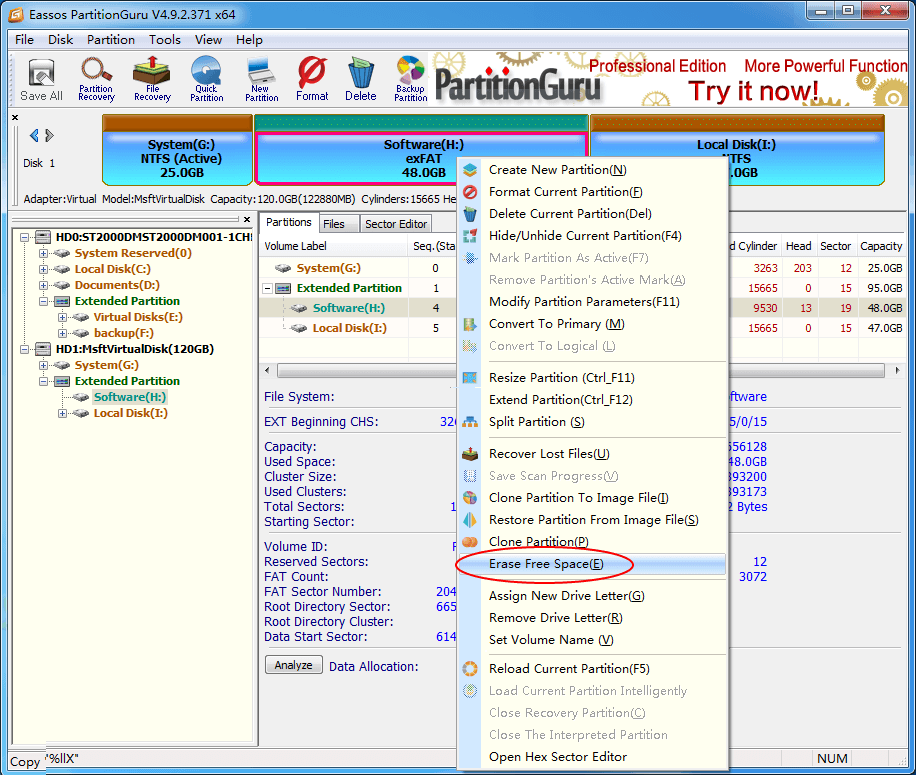 2. Click "Erase" button and the software starts wipe free space. Please note that the process can take a lot of time.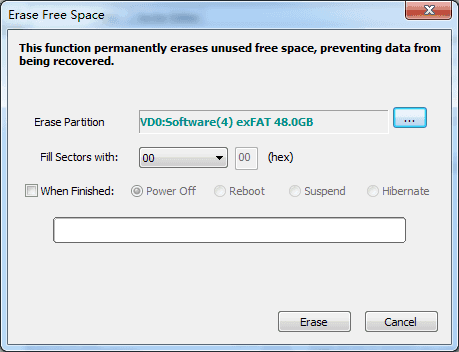 3. Click "Complete" button when it's done.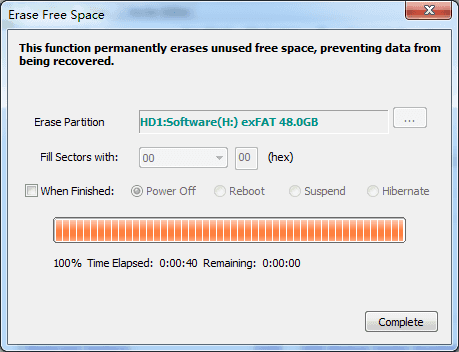 This feature only wipes free disk space and leaves existing files intact. If you want to erase all sectors of a whole partition or disk, you can erase sectors.