PartitionGuru can directly erase data of any partition or disk. Erased data can never be recovered by any data recovery software. When erasing data, you can appoint characters to fill sectors. To carry out this function, please select a partition or disk that you want to erase data, and then click "Tools" and "Erase Sectors" fronm the main menu in sequence.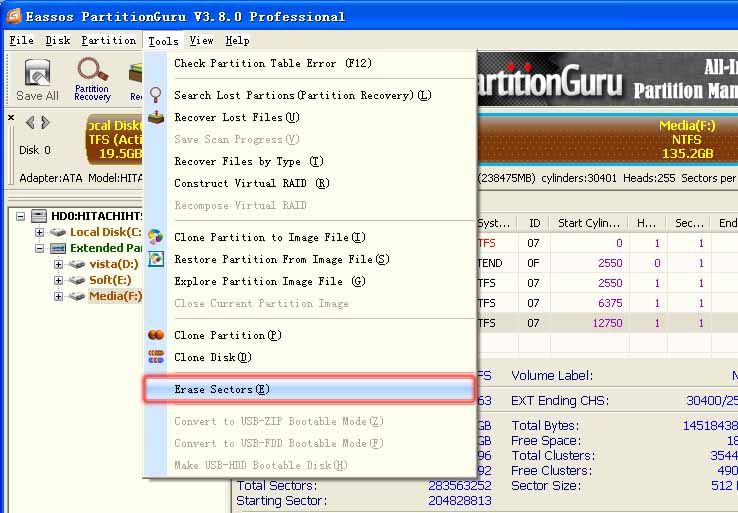 PartitionGuru will pop up the following dialog box: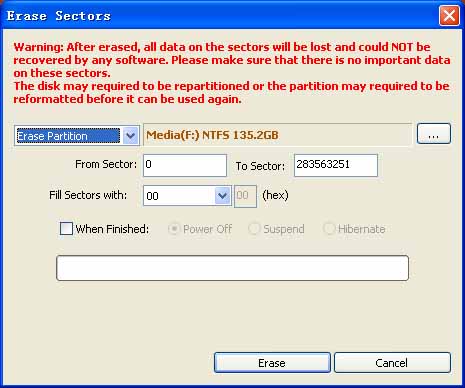 In this dialog box, you can set the following options:
-Change the partition or disk you want to erase data.
-Appoint sector scope to be erased data. If you select to erase partition sector, the sector number means the beginning sector for the partition.
-Appoint characters that fill sectors
Click "Erase" to carry out the function. PartitionGuru will show the following warning message:

Please read the message carefully. If you do want to erase data please click "Erase" button.