Updated on May 14th, 2021
Windows 8 was officially released in October 26, 2012 and it made a major update in 2013, and from then on, an increasing number of individuals and organizations all over the world started to update their operating system to Windows 8 to have better use experience and safer computer environment. Compared with previous operating system, Windows 8 has significant changes that many users cannot get used to it within a short period of time.
Due to the unfamiliarity, many users may throw their data or system at risk, for improper operation may cause data loss or system crash. So it is strongly advised to back up system via creating a system image so that system can be restored when Windows slows down or crashes.
Have you spared time to learn how to back up Windows 8 when you are busy at getting familiar with big changes of Windows 8? If no, please take a while to read the following approach.
System provides certain way of backing up system, which, I think, is quite complicated to common computer users. So the most satisfactory solution is backing up system with some easy-to-use third party tools, and Eassos System Restore is one of such programs.
Eassos System Restore is a program for system backup and restore, which is compatible with all versions of Windows systems. It is specially designed for common users as it simplifies system backup steps significantly by virtue of offering step-by-step wizard interface.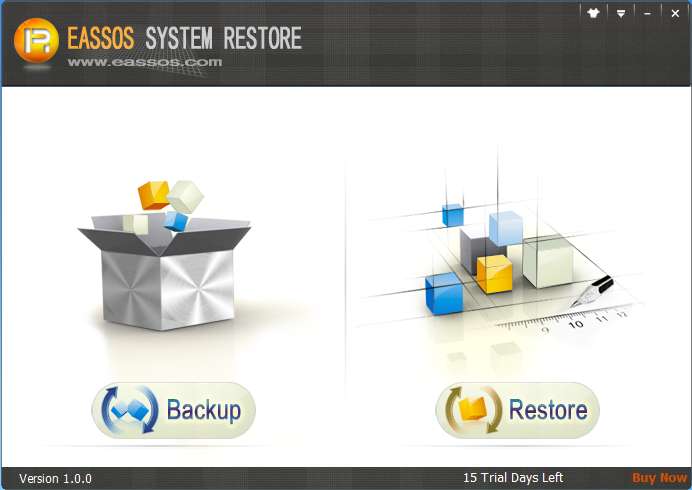 For more information regarding system backup and restore, please visit: https://www.isoo.com/