Updated on November 24th, 2020
In modern time, computer must be one of the most important machines we use in offices or home. Computer has immensely facilitates users by simplifying and increasing efficiency in works. Computer and the Internet are widely used in office, home, and organizations throughout the world. However, computers often gets problem which may affect the process of work. What's worse, computer data loss may cause server inconvenience or finical loss. So, let's find out ways to handle computer data loss problems.
Computer data loss has never failed to draw people's attentions, for lost files can be of high importance or sensitivity to company's develop or personal privacy. Unluckily, these files can get lost due to various reasons, for instance, accidental deletion, formatting, malware, virus attack, sudden system crash and so on. So data recovery can be a dreaming panacea for people who are suffering from data loss. Fortunately, owing to the rapid development of data recovery technology, common computer users are managed to perform data recovery on their own using computer data recovery free software.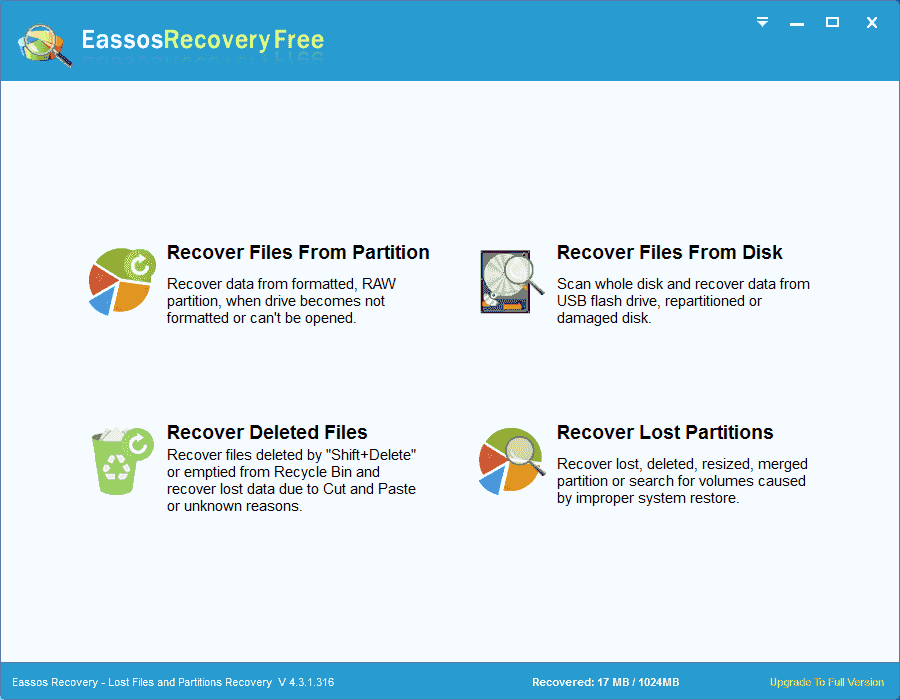 Eassos Recovery free is one free excellent computer data recovery program. It supports recovering files from computer hard drives, laptops, USB drives, memory cards, etc. Here lists some most frequently used functions:
Recovery deleted files: Eassos Recovery free can recover files from empty Recycle Bin and USB drives; also it can get back lost files after cutting and pasting.
Recover formatted files: it can recover formatted partition and drive after system reinstallation or repartition; besides, it can recover files from formatted USB drives, such as USB flash drive.
Partition recovery: It can recover files from RAW partition or partition that asks formatting. What's more, it is able to recover lost or deleted partitions.