Updated on November 24th, 2020
We live in a digital world where individuals and groups significantly on digital products, especially computer, for entertainment, study, business, etc. Thus, data security means a lot to everybody, and the loss of files can be big trouble or even disaster.
The skill of retrieving lost files can come into use when files are deleted or formatted by mistake from storage medium, for example, computer, laptop, server, cellphone, camera, USB flash drive, etc. Recovery is the action of getting back lost files and folders from storage devices or database under various operating systems, including Windows, Linux, Mac, Android. It should be noted that file recovery currently is no longer the work which is exclusive to computer experts.
Fix data loss problem
File recovery will be needed when hard drive fails, for instance, hard drive partition becomes inaccessible, file system gets damaged, bad sectors appears, and partition is deleted or formatted. Similar problem may happen to memory cards, external hard drive, USB flash drives, etc. It is essential to know the skill of recovering of lost information and files effective and efficiently. Many companies provide such services, which, however, is too expensive to most of users.
Retrieve files without damage original data for free
It seems that recovering lost files from various data storage devices are beyond the capability of average users. As a matter of fact, common users are able to rescue lost files from corrupted or inaccessible storage media without destroying lost data only with the help of data recovery freeware. Data recovery freeware offers free, convenient and fast solution to home users who do not obtain so much related experience or computer skills.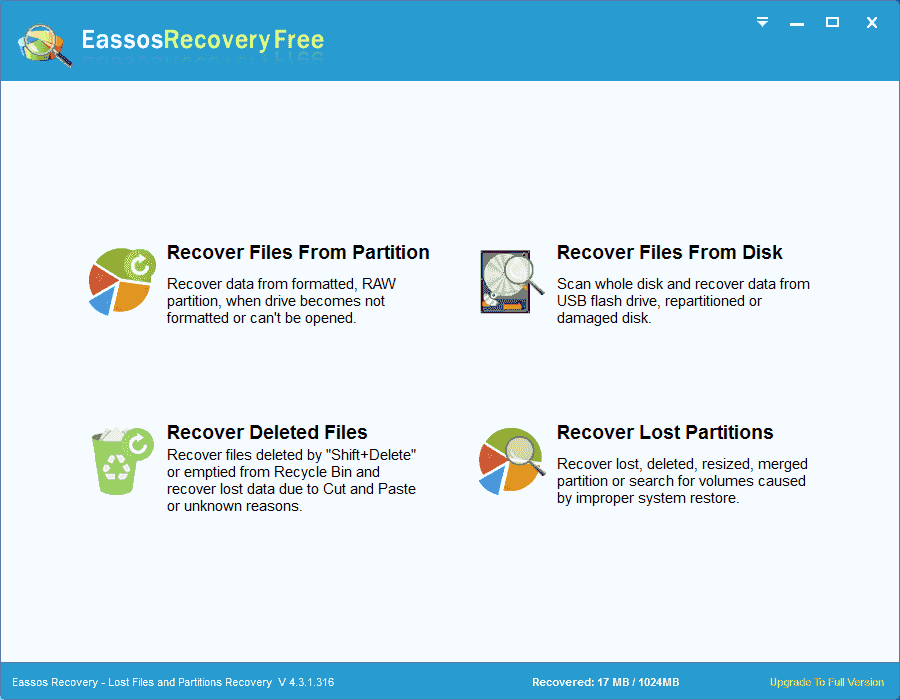 Bypass main loss
Computer users have been accustomed to using computer to store photos, videos, financial records, schedules, etc. and some files may be quite private and sensitive. Therefore, it is not proper to ask others to recover files if such data gets lost. Since data recovery freeware can solve data loss problem, everyone should install one piece in case of data loss situations.
Thought recovery technology keeps improving all the time and it does help users fix numerous data loss problem, it is still cannot be considered as the best solution against data loss. Because neither file recovery software nor service can retrieve all lost files from all data loss cases, for example, files cannot be recovered once they are overwritten. Hence, both people and origination should form the habit of backing up files regularly and timely.