Updated on May 14th, 2021
This post introduces step-by-step guide to backup exFAT partition to an image files using free partition manager – PartitionGuru Free. If you want to backup exFAT partition, continue reading.
How to backup/image exFAT partition to an image file?
PartitionGuru Free, an all-inclusive program, is free partition manager, data recovery tool, and free backup software. It fully supports exFAT, FAT32, FAT16, FAT12 and NTFS file system. You can use it to do exFAT partition recovery, data recovery, resize/clone/image/backup exFAT partition. Step to backup exFAT partition with PartitionGuru Free: 
Step 1: Install and launch PartitionGuru Free.
Step 2: Select the exFAT partition you want to backup and click "Backup Partition" button from toolbar.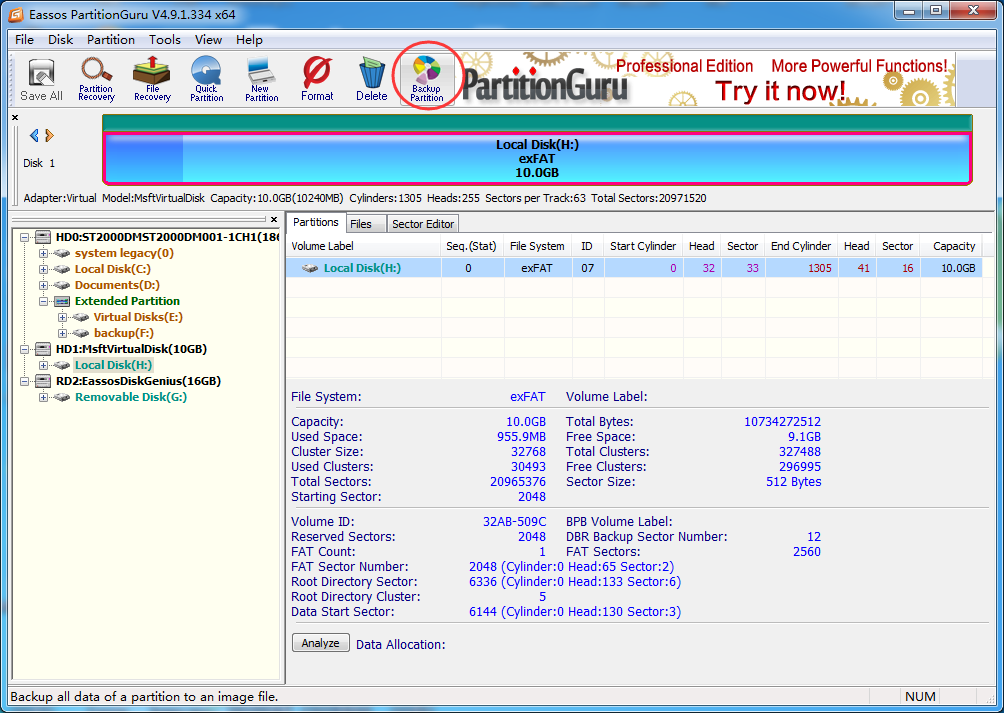 Step 3: Click "Select Image File" button to set target folder to save image file and name this backup file. The image file can be saved on other hard drive or external hard drives.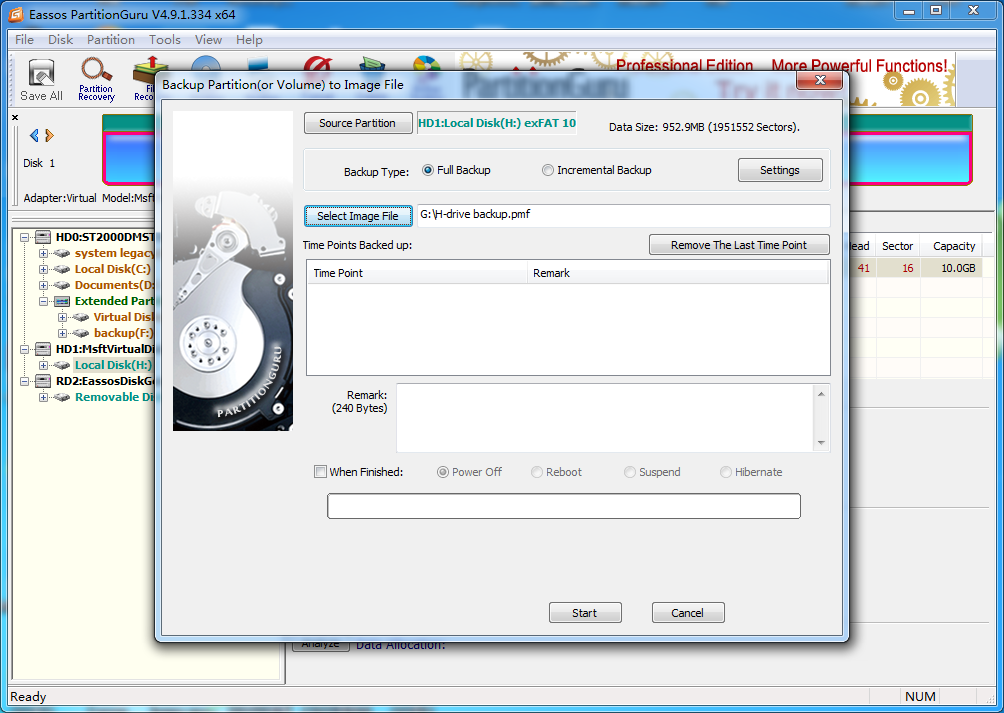 This program supports full backup and incremental backup; if the partition is backed up for the first time, the backup type should be Full Backup. Besides, you can click "Settings" button to make advanced settings for the backup, such as choose backup mode, image file compression type, etc. PartitionGuru supports both sector-level and file-level backup; sector-level backup allows you to recover lost data from image file.
Step 4: Click "Start" button on the backup window and click "Yes" on the pop-up box. This free partition manager starts backing partition/volume. Please do not close the program while it is backing up partition, and do not read or write data to the partition being backed up.
Step 5: Click "Complete" button when backing up process finishes.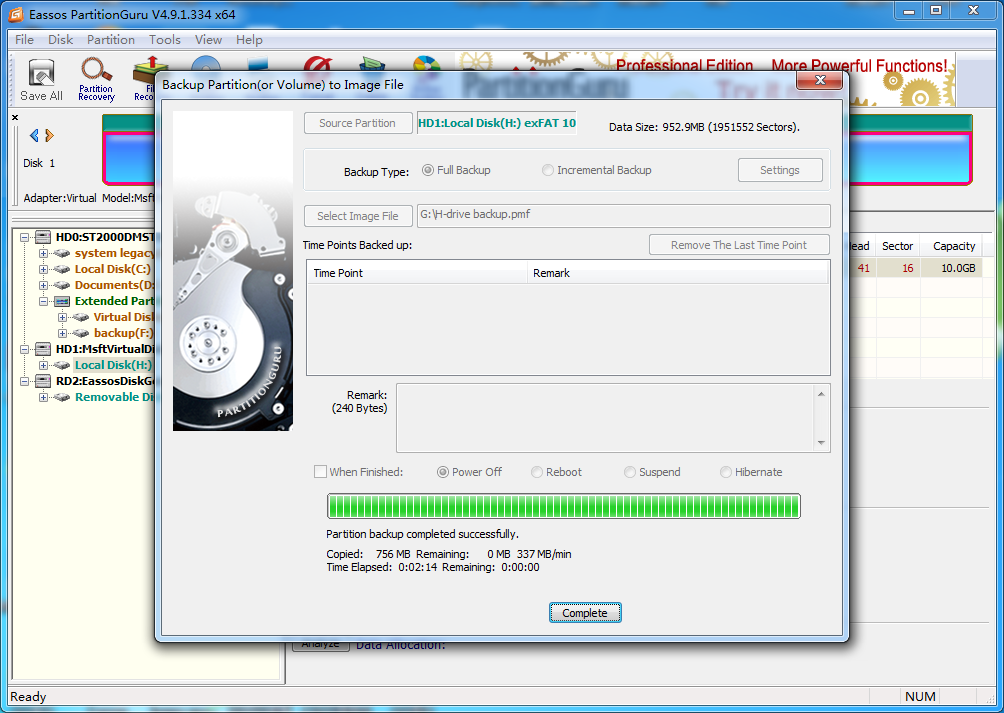 What is exFAT partition?
exFAT is in updated file system introduced by Microsoft in Windows Vista SP1. It's file size limitation increases to 16 EB (exabytes), while the file size limit is 4G in FAT32 partition. exFAT partition is compatible with both Windows and Mac OS, thus it is preferred by more users who want to store large files or use their disk under different operating systems. exFAT is mainly designed for formatting flash memory storage and other external devices. Thus it is not a huge competitor to NTFS on hard drive. As NTFS has been proven to be inefficient on flash memory, thus exFAT is the ideal choice when you want to store large
Do we need to backup exFAT partition?
The wide-spread use of exFAT file system means that there are more and more files stored on exFAT partitions. Everyone should form the habit to backup data in regular, which can well protect data from being damaged or loss. Here are several reasons to backup partition.

Hardware failure. The average lifespan of data storage devices is 5-6 years, thus it's not safe if we only keep data on one hard drive. Besides, hardware is easy to get damaged due to water or drop damage. Hardware failure is one of the most common causes of data loss, and it's difficult and expensive to recover data from physically damaged devices.

Hackers/Virus. As our computer connects to the Internet all the time, it's not possible that computer is well protected from virus or hackers. Virus can exist in the form of a phishing email or a fake software update. Virus may steal your information, delete or destroy files stored on computer. Some blackmail virus encrypts files and demands that you pay to have files returned to normal. The best way to recovers is go to data backup.

Human mistakes. People are not perfect and make mistake, such as delete important by accident, format wrong partition. Although Windows provides Recycle Bin, users still need to undelete files. Moreover, external drives like USB flash drive do not have a Recycle Bin. Restoring data from backup is much more easy and time-saving.