Updated on November 23rd, 2020
Modern people would like to take a great amount of photos during vocation or special days. Digital images might be selfies, children with birthday cake and candles, friends and family members gathering on Christmas, the course of weddings, big meal with parents on Thanksgivings, etc. There are many other special days and memorable moments in one's life. People celebrate holidays in different ways across the world but they would do the same thing which is tying record the remember time. Thus we often take an amazing number of digital image and capture numerous videos, so that we can recall memory of good old days.
Due to technology limitation, people took pictures with film cameras about a decade ago. The shots of per roll of film are limited, so users had to be very thrifty when taking photos. Because once a picture is taken, the part of film is exposed and can't be overwritten and reused.
Things are different now, digital camera totally changes the situation. Digital camera captures photos and stores images on memory card digitally. Memory card with large capacity can hold from a free hundred to a few thousand images. When memory card is running out of space, we can transfer files to other storage device or just delete undesired image, then we can get free space for newly captured photos. Recent years, advanced technology makes the price of digital cameras quite reasonable and affordable, so an increasing number of people choose digital camera to record unforgettable evens.
As mentioned above, digital images are stored on memory card, and they can be transferred or deleted. Also memory card can be formatting when file system is corrupted. The consequence of these operations is digital image gets lost. Once your images get lost, all that you can do is perform digital image recovery, otherwise you'll lost those valuable files forever.
The delightful news is that digital image recovery freeware is available on the Internet. Most of such recovery programs can be downloaded and obtained for free online. Free photo recovery software such as Eassos Recovery free supports recovering lost image from memory cards, such as CF (Compact Flash), SmartMedia, MMC, Secure Digital (SD, mini SD, micro SD, SDHC, SDXC, etc.).
Guide of recovering lost digital images
Step 1: Install the recovery software to computer.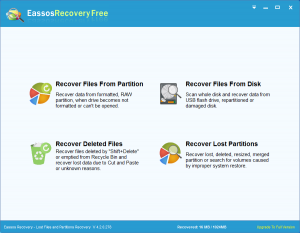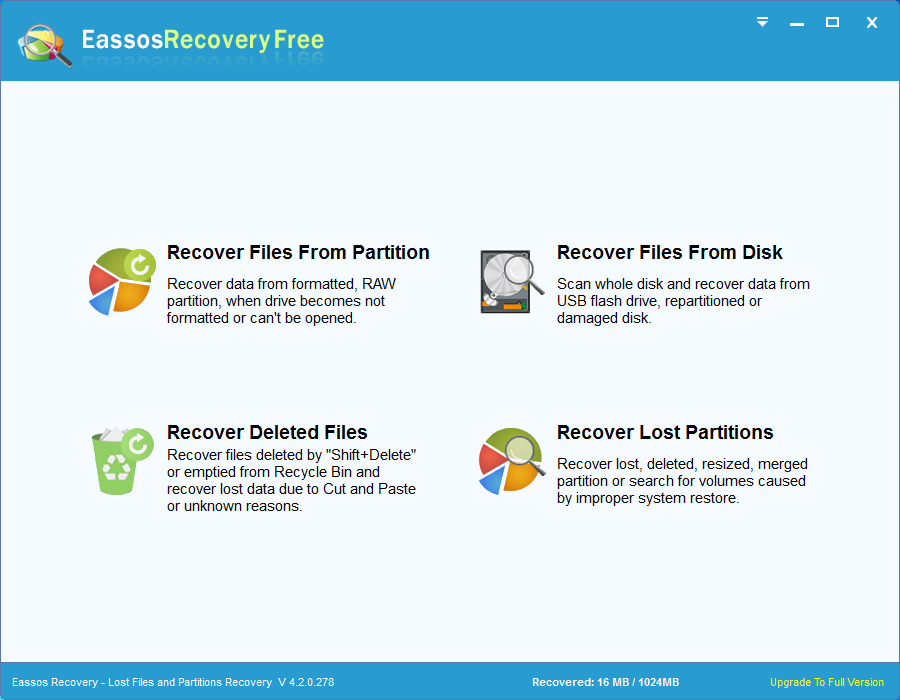 Step 2: Place the memory card to a card reader and the computer can recognize it as removable device with a temporarily assigned drive letter.
Step 3: Start Eassos Recovery and select recovery mode for lost digital photos.
Step 4: Select the memory card and click "Next" button to let the software scan the card.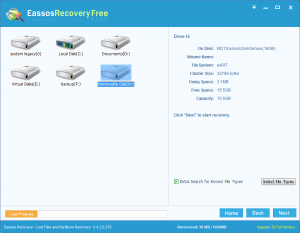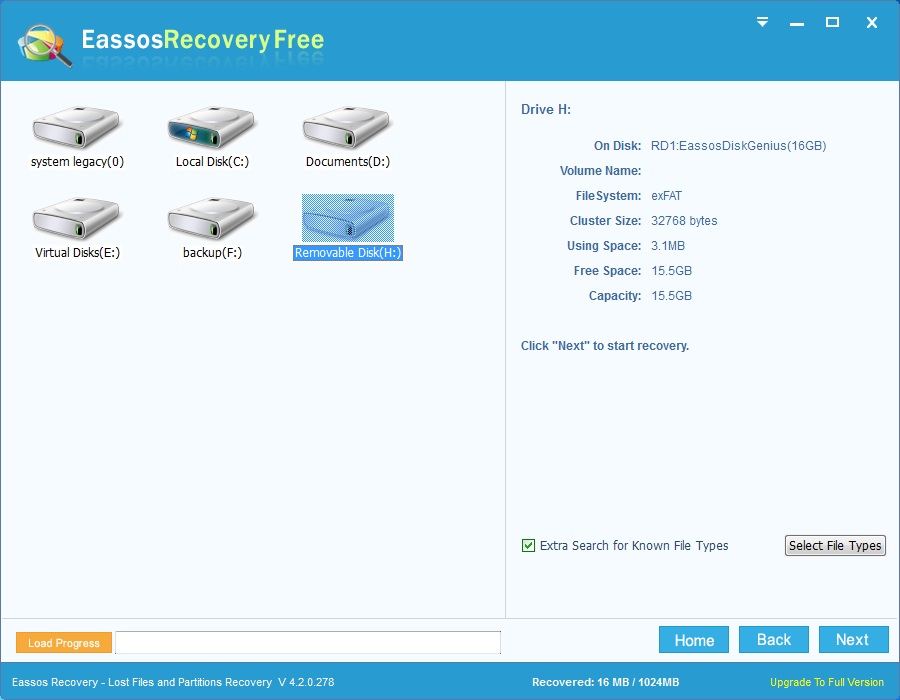 Step 5: After scanning, you can preview and save lost digital images.