Updated on May 13th, 2021
Apart from digital camera, smartphone also has turned to one of the best-received machines that people choose to capture memorable moments, stunning sceneries and various selfies. Owing to the rapid progress of technology, the improvement of pixel of photos becomes a tremendous one. Both digital camera and mobile phone are able to take high quality photos with large pixels. As a rule, all photos are stored on memory card of camera card or cell phone.
Situations of photo lost
Unfortunately, most of cases we fail to avoid deleting or formatting files oh memory card and many times important pictures are among them. That's because memory card of mobile phone has too many data to store, for example, music, video clips, apps and images, which requires larger space and makes memory card run out of space. Users have to delete some files to free space on the card in order to store new data. While deleting data, users deletes some important pictures unintentionally.
Review of recovering lost photos
Photos and videos are the best thing for people to cherish good old days. Actually, you don't have to be frustrated if you accidentally deleted valuable images, or other media files from memory card or format the storage device. There is great chances to recover lost photos from memory card and digital camera as long as the storage media isn't physically damaged and lost files haven't been overwritten. Note: once you deleted pictures from cell phone or camera, never try taking any new photos or capturing videos, or downloading new apps, because that will destroy lost photos.
Steps to recover lost photos with free memory card recovery software
To recover lost pictures you can try Eassos Recovery Free, powerful, user-friendly and free memory card recovery software. It is able to recover deleted or lost photos, pictures and images from memory card, SD card, hard drive, flash drive, etc. Now, let's go through the step-by-step guide:
Step 1: You need to take the memory card out of cellphone or camera, and then use a card read to plug the card to USB port of your computer. If your laptop has a built-in card reader, you can insert the memory card directly.
Step 2: Download and install Eassos Recovery to the computer where the memory card is attached. Caution: do NOT install the program to the card in case of file overwriting.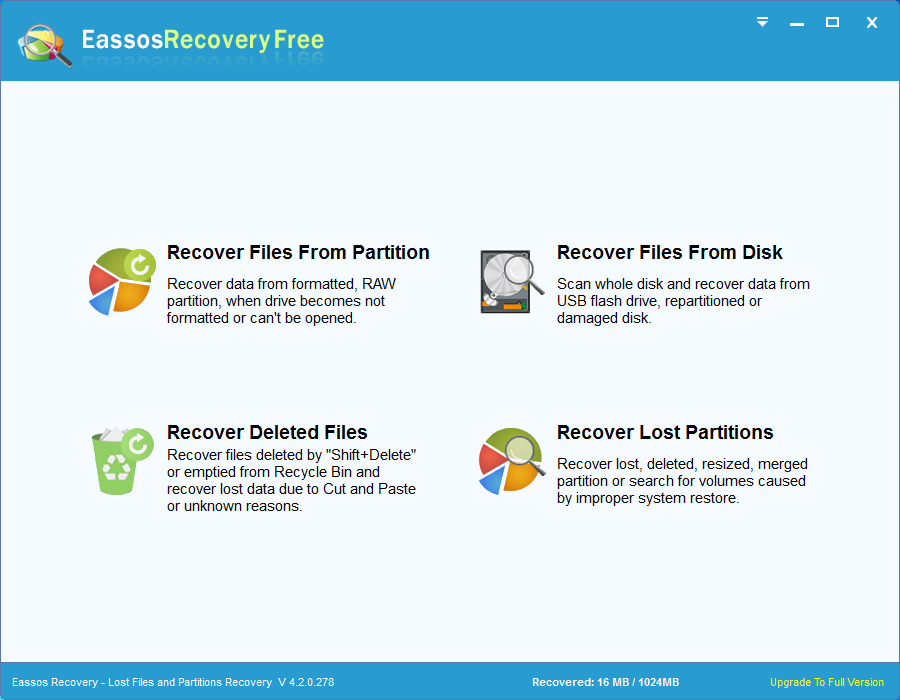 Step 3: Start the program and select correct recovery option based on actual data loss situations.
Step 4: Click the icon that represents the memory card and click "Next" to start file scanning.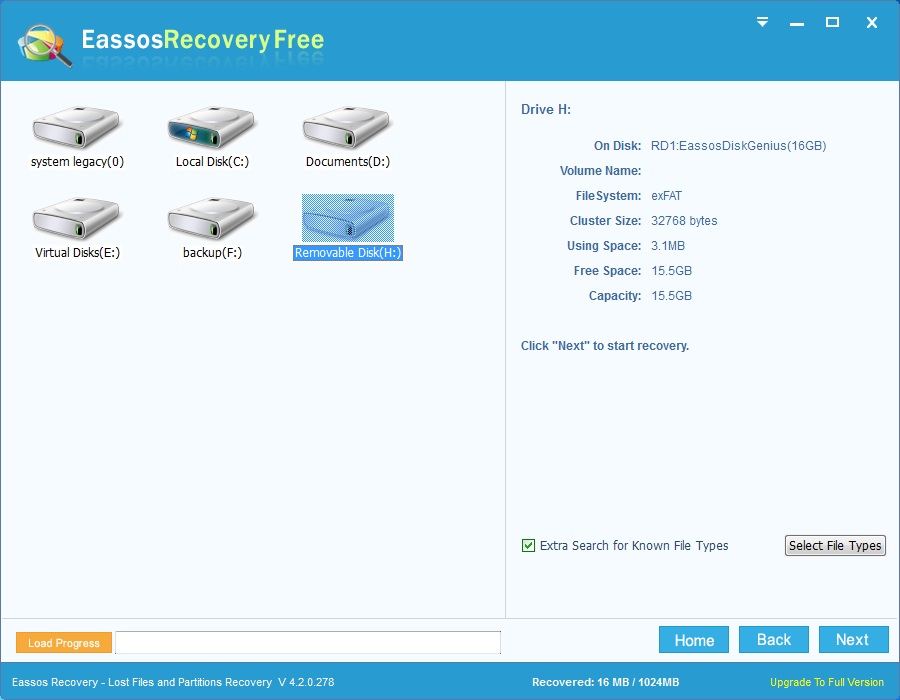 Step 5: File preview and recovery. After scanning, you can see a list of recoverable files found by this recovery software. You can preview all photos no matter what file type they are and then save them to a location which can be set after clicking "Next" button.