The topic of this post is formatted disk recovery, explaining how to recover files from formatted hard disk, external HDD, SD and USB flash disk, etc. Recovering formatted disk can be done with free hard disk recovery software like Eassos Recovery Free edition, and the recovery process takes very simple steps.
Scenarios of formatted disk recovery
From the point of view of hard drive users, the direct consequence of formatting a hard disk is data loss when there is not backup available. Disk formatting happens in various situations, for example:
Situation 1: Partition prompts to format. One of your partitions becomes RAW, and cannot be opened as before, and it gives error messages, for example, "you need to format the disk in drive before you can use it. Do you want to format it?" If you choose to format disk, you can get access to the partition again and lose all files.
Situation 2: Format a wrong drive. There are many reasons you may want to format a drive, for example, to fix disk errors, remove virus and malware, change file system type, repartition hard drive, reinstall OS, free up disk space, etc. However, sometime, you may select a wrong drive to format, for realize some files are important after formatting.
Is it possible to perform formatted hard disk data recovery free of charge?
In most cases, formatted disk recovery is possible. Why? Operating system provides two ways of formatting, i.e. quick format and full format.
A quick format enables you to rapidly remove files and create a new file system, but it does not erase data content from the disk. Quick format is the default setting when you format device. A full format performs extra action based on the quick format, for example, it erases data sector by sector, check bad sectors, etc. Hence, you can successfully recover data from formatted drive when:
The drive is formatted via quick format, instead of full format.
There is not data overwrite after formatting.
Formatted disk recovery: How to recover files from formatted hard disk free?
The most recommended way to recover files from formatted disk is to use free hard disk recovery software. When you are in need of a data recovery program, you can try Eassos Recovery Free. This free recovery software is capable of recovering all types of files after formatting your hard disk, and it also supports to retrieve data from USB flash drive external HDD, memory card, pen drive, digital camera, etc.
Step 1: Choose a recovery mode.
Launch Eassos Recovery Free after it is installed to your PC and choose the recovery option Recover Files From Partition on home interface.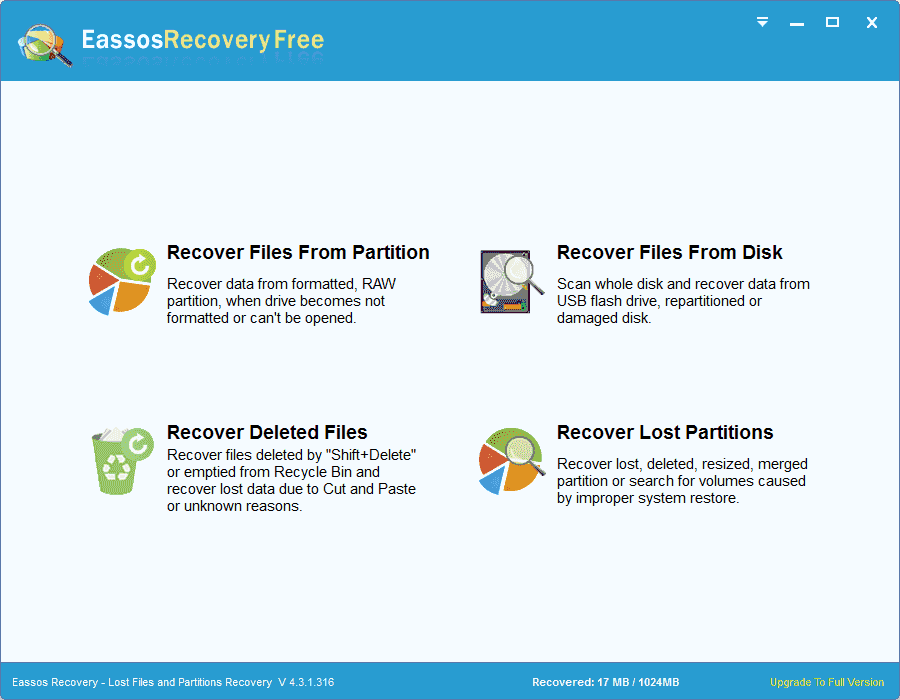 Step 2: Choose the formatted drive to start scanning.
Select the formatted drive from the disk/partition list and click Next button to search for formatted data.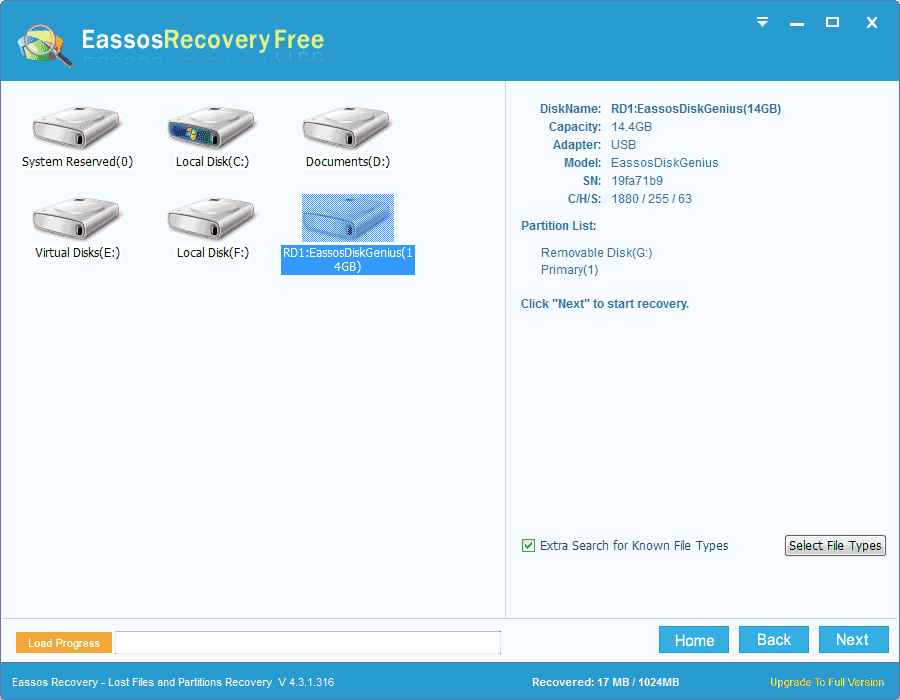 Step 3: Preview lost files.
Double-click photos, music, videos, Offices files, Text files and PDF files to preview them and check if they are corrupted.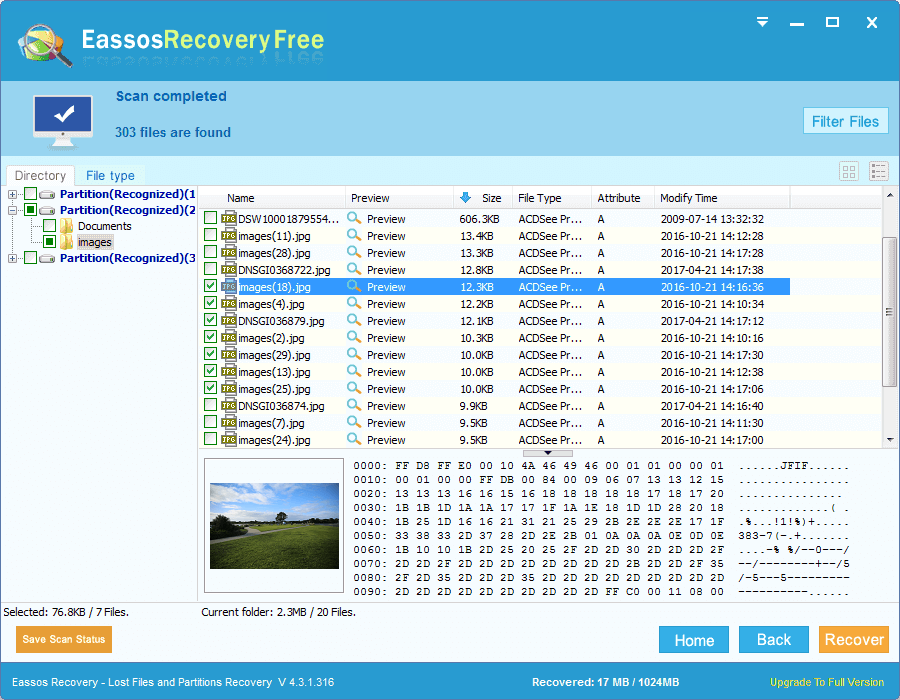 Step 4: Copy wanted files to a safe place.
Select files you want to restore and click Recover button and set a location to store recovered data.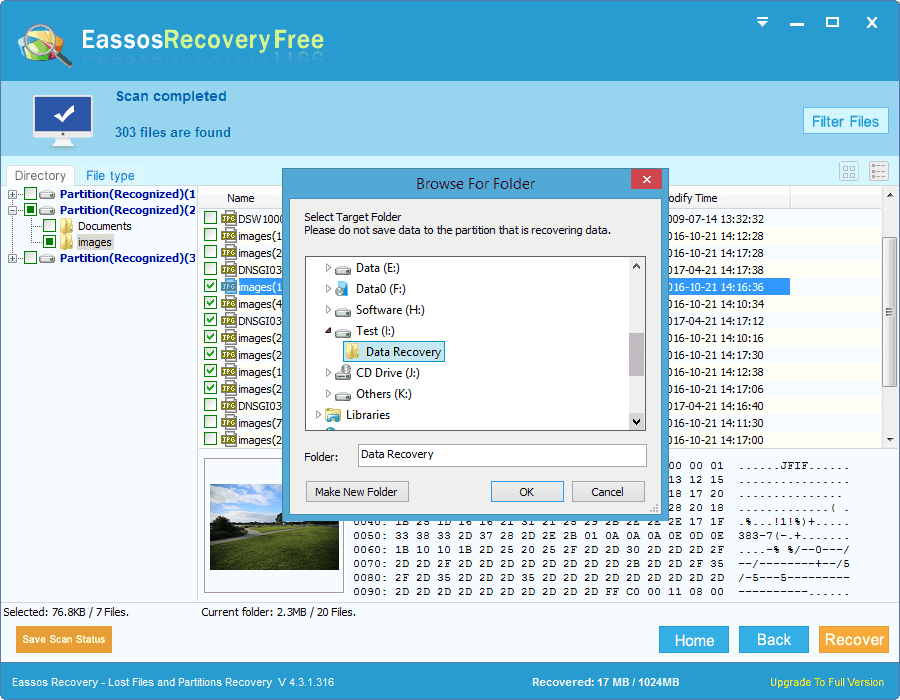 Frequently asked questions on formatted data recovery
1. How to ensure a 100% formatted recovery?
As we have mentioned above, quick formatting only removes recorders without wiping data content, and formatted data stays on disk until it gets overwritten. Hence, stop writing data to the drive, which is key to a better recovery result. What's more, a regular backup is the 100% working solution to protect data security.
2. How to recover formatted data from SD card free?
It takes 3 steps to recover formatted SD card: First, connect SD card to computer; Then, use Eassos Recovery Free to scan the SD card; Last, preview and recover data.
3. How can I recover data from reformatted disk?
First and foremost, stop using the disk to store files in case of data overwrite. Then use Eassos Recovery to scan the disk and retrieve data. If free recovery software does not work on your disk, try DiskGenius to rescan the disk and recover data.
Conclusion
Always keep calm when you are aware of any data loss issues. What you need to do is preventing the drive from data overwrite and use Eassos hard drive recovery software to scan the drive as soon as possible. If you are new to recovery software, you can start with free trial version.
Related guides