Updated on May 13th, 2021
Lost data after formatting hard disk? This is a tutorial to recover files after formatting hard drive with free hard drive recovery software. Recovering files from formatted hard drive is possible as long as lost data has not been damaged or overwritten. Free download the format recovery freeware and let it get back your files now.
Overview on recovering files from formatted hard drive
What does formatting a hard drive do? Hard disk formatting refers to the process of preparing a hard drive to be able to storing data. Users can format hard drive and create partitions on hard drive, after which they can either install operating system or store individual data. Hard drive can be formatted to various filesystems such as NTFS, FAT, exFAT, EXT2, EXT3, EXT4, HFS, etc. But you should be aware of the fact that all files and folders on the disk will be removed during formatting process. If you do not have a backup for formatted files, you'll suffer from data loss issue.
Can files be recovered after formatting? Losing important files after formatting hard drive is one of the major data loss factors. Many users have experienced such issue, such as partition hard drive, convert file system format, selecting wrong hard drive during installing Windows, etc. Fortunately, the good news is that your files are not actually even though hard drive is formatted or reformatted.
When it comes to recovering data from formatted hard drive or other storage devices, a format data recovery program will be needed. Luckily, free data recovery software is available and you can try freeware to get back lost data from formatted devices first.
Is possible to recover files after formatting hard disk?
The answer is YES if the hard drive is just formatted via Quick Format which is the default formatting method in Windows. When you format a partition or disk, you have two methods: Quick format and Full format.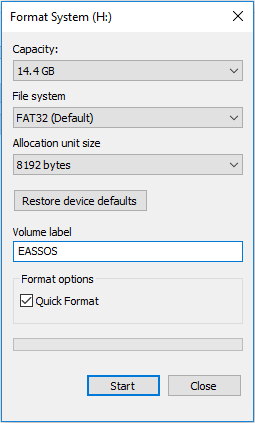 Quick format option formats partition quickly and removes files from without scanning bad sectors or permanently erasing data. It just generates a new and empty file system on the logical volume, thus the process is very fast. Whereas, the Full format (unselect "Quick Format") takes long time, as it does extra operation for checking bad sectors and completely wipe data. A full format is a good option to permanently erase data, for erased files cannot be recovered by any methods.
Apart from formatting option, another factor that affects hard drive recovery is data overwriting. It is no longer possible to recover files after format if you've saved large amount of data to that formatted drive. Therefore, you should stop using the hard drive once you realize you've formatted it by mistake.
How to recover files after formatting hard drive free of charge?
This part will show you how to recover data from formatted hard drive with free format data recovery software Eassos Recovery Free – user-friendly and effective data recovery freeware. Free download and install it on your computer and following steps below to recover formatted hard drive.
Step 1: Launch Eassos data recovery freeware and select recovery mode:
If the entire hard drive is formatted or reformatted, you should select "Recover Files From Disk", as this module is able to scan the whole formatted hard drive instead of a certain partition and then list lost data.
If you just formatted one partition, you can use "Recover Files From Partition" option. This recovery mode can retrieve lost files from formatted, corrupt, damaged or RAW partition.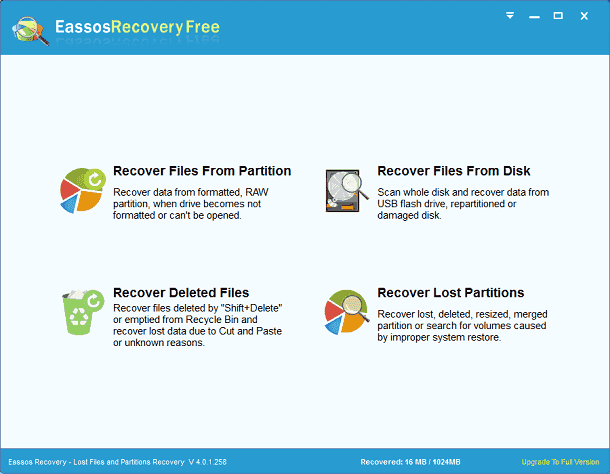 Step 2: Select the location where lost files have been stored before you format the hard drive and click Next to proceed to scanning.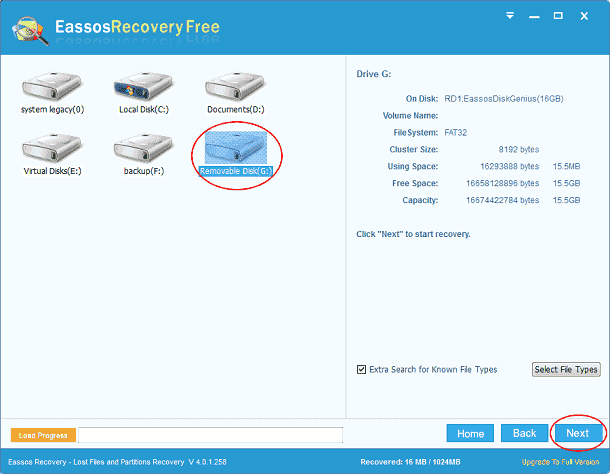 Step 3: Eassos Recovery Free will perform a deep and quick scanning for selected location and displays recoverable files. You can preview files during scanning process.
Step 4: Choose desired files you want to recover and click Recover button. This recovery freeware allows users to save files when scanning process is paused or stopped.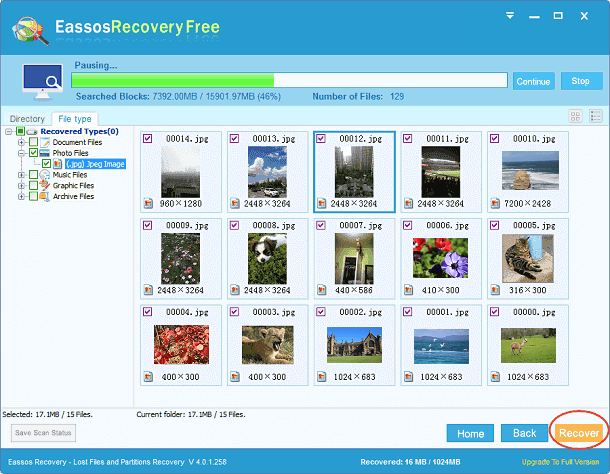 Tips on recovering files from formatted hard drive
Although recovering lost data from formatted hard drive is very simple, there are some things that you should keep in mind in order to achieve satisfactory recovery result.
Protect the formatted hard drive against data overwrite. Formatted files are recoverable, but they can easily be overwritten by new data. Thus you should make sure no writing actions to be done to the formatted drive. No one can get back lost files once they get overwritten.
Close all programs that might access or use the formatted drive.
Do not reformat the hard drive after data loss. If you format the hard drive more than once, operating system will create new file system for each formatting. All these cause data overwrite.
Do not run CHKDSK on the formatted disk, as it is likely to damage lost data.
Perform hard drive recovery as soon as possible. You can download free format data recovery software to scan the formatted disk and get back lost data.
Do not install data recovery software on the hard drive from which you want to recover data.
Conclusion
This article shows you it is possible and quite easy to recover files from formatted hard drive. This instruction can also be used on recovering lost data from formatted external hard drive, SD card, flash drive, etc. One thing you should keep in mind is that you should stop saving any data to the formatted storage media in order to get best recovery result. If you have any question on recovering formatted drive, please leave us comments or contact our support team via email.
Related Articles:
How to unformat a hard drive in Windows 10 /8/7 (free)?
How to Retrieve Data from Hard Drive (Free)?
How to unformat SD card with free SD card data recovery software?