Explore Partition Image File
PartitionGuru provides powerful data backup features, for example users are able to backup any partition including system partition to an image file and restore the partition when disaster happens. Besides, PartitionGuru can load the image file without restoring it to original partition.
1. Click "Tools" from menu and select "Explore Partition Image File".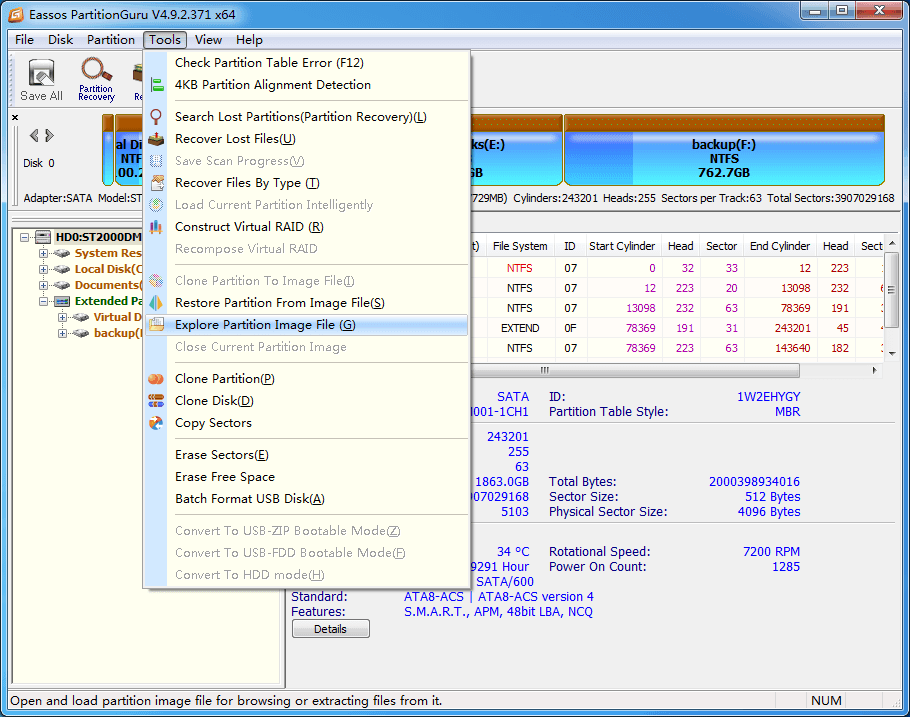 2. Browse computer and select the image file you want to extract and click "Open" button.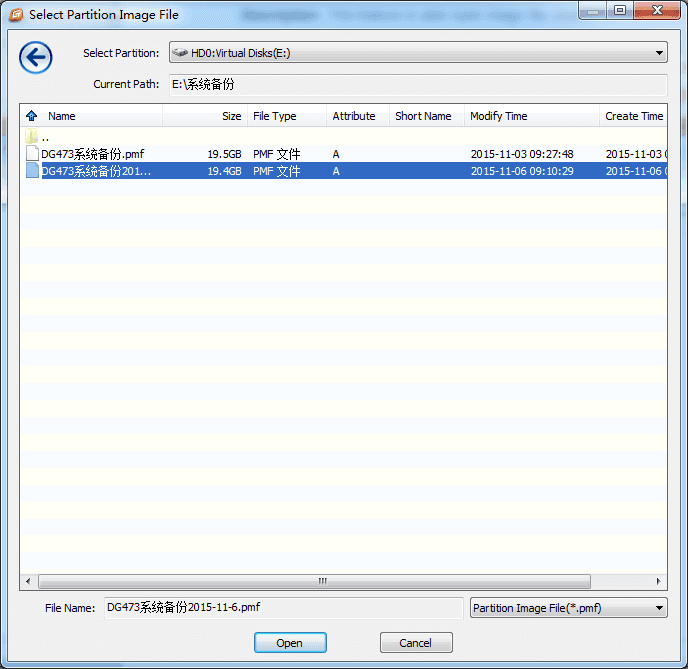 3. Click "Start" button and PartitionGuru will extract files from the selected image file. If the image file contains multiple restore time points, you should choose on time point you want to restore before clicking "Start" button.
PartitionGuru is extracting files from partition image, please wait with patience.
4. When the image file is fully loaded, you can view files in it or copy files to other partitions.