Convert Dynamic Disk to Basic Disk
PartitionGuru is professional partition management software as well as an easy-to-use dynamic disk converter. It is able to convert dynamic disk to basic disk without data loss and the converting takes only several seconds.
1. Select the dynamic disk you want to convert and click "Convert To Basic Disk" under Disk menu.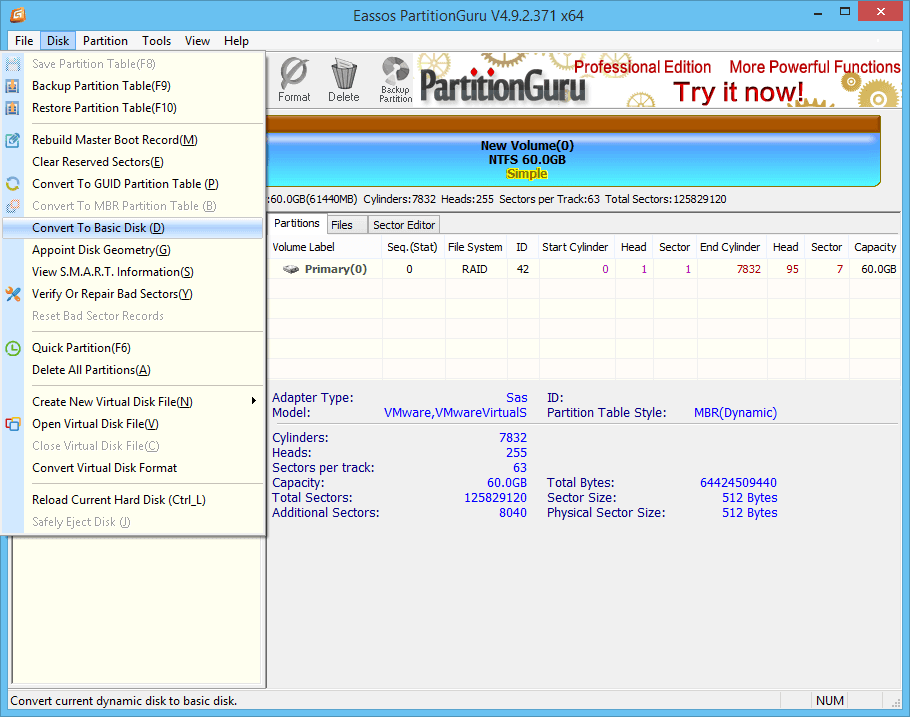 2. Click "OK" button to carry out dynamic disk conversion.