Updated on November 24th, 2020
Nobody has the ability to remember every single tiny moment in one's life, so people prefer to keep all their memories for longer time via making a copy of memories and store the backup to somewhere other than human brain. Most people choose to keep their valuable photos, videos, audio files, working files, etc. on computer or USB drives. Hard drives, large in capacity and easy to keep, are the most satisfactory way to store files and folders for a long period of time.
However, no matter how hard you are trying to backup files, data loss still happens due to a variety of reasons. Have you imagined what will you react if files on your computer get deleted by mistake or hard drive becomes inaccessible? Luckily, there is no need to get on your nerves, for many free data recovery software are available on the Internet, which can help companies and individuals get out of the trouble of data loss.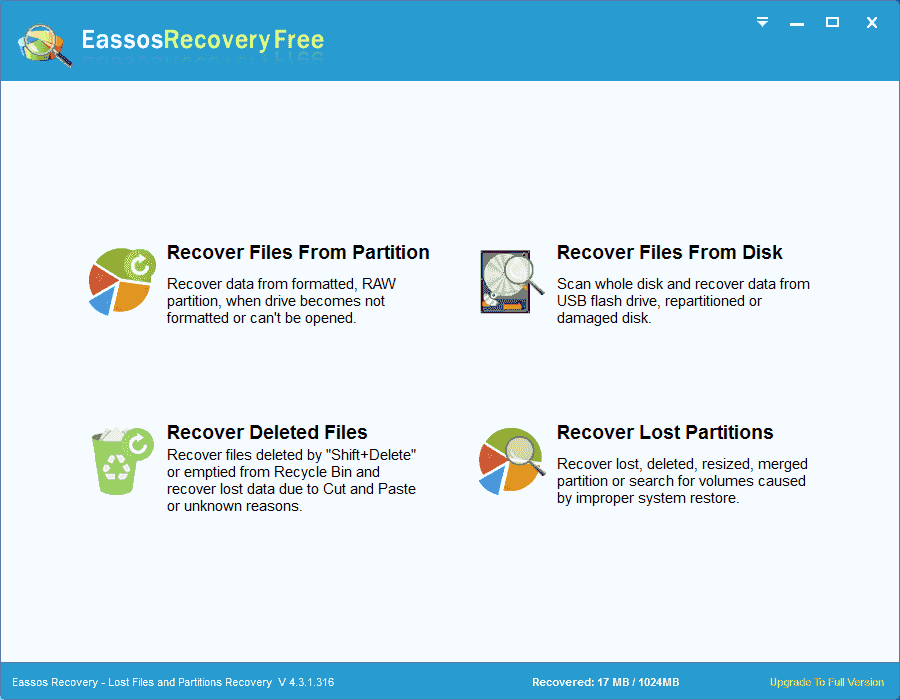 Honestly speaking, data recovery needs certain data recovery skills and experience, but some data recovery software simplifies the whole data recovery process, so that common users can perform file recovery and partition recovery on their own. Here are a few things that data recovery beginners should bear in mind when using any kind of file recovery programs.
1. Do not install data recovery software and other program to the partition that needs recover files, in order that original data won't be overwritten.
2. Keep calm even when you lose files, for panic won't any in data recovery. Download data recovery freeware from the Internet and start searching for lost files. If you want to get back files completely then make sure that the program has good quality.
PartitionGuru Free, data recovery freeware for home users, is able to help you recover all of your deleted or formatted files and partitions for free.