Updated on November 24th, 2020
Windows 10 has not been officially released for the moment, but we can download the preview version which was released on September 30, 2014 (EST). The preview version is open and available for all users to download and test. It is said that the official version will be release in this summer possibly late July. Still and all, we can see many new features from the preview version, and test software compatibility with it.
Windows 10 attracts attentions from technicians, IT enthusiasts and application developers. It'll be a great operating system that crosses platforms and devices and the release generates craze and leads the trend.
A great number of users are going to experience the performance and new features of Windows 10. However, a variety of issues may happen during the testing process. For example, precious data may get lost, partition is deleted or formatted. In these pose, we plan to focus on how to perform Windows 10 data recovery easily.
How does it feel when data loses under Windows 10?
Users who are not equipped with Windows 10 data recovery knowledge will be sad or frustrated when valuable data is missing. Files can be deleted or formatted by mistake or due to unknown reasons. What's worse, some users have no idea about the problem until they realize they need lost data. When it comes to data recovery in Windows 10, they'll get nervous. Being panic is understandable, but that won't do well to the problem. So we should keep calm when facing such trouble and try to recover deleted, formatted or lost data in Windows 10. All users are able to achieve successful data recovery with such state of mind.
How to recover lost Windows 10 data and files
We recommend Windows 10 data recovery software to deal with data loss problem. It has been tested that Eassos Recovery is great data recovery software which is compatible with Windows 10 and it can recover lost files easily and rapidly. Here are detailed recovery steps:
Step one: Run Eassos Recovery immediately after installation.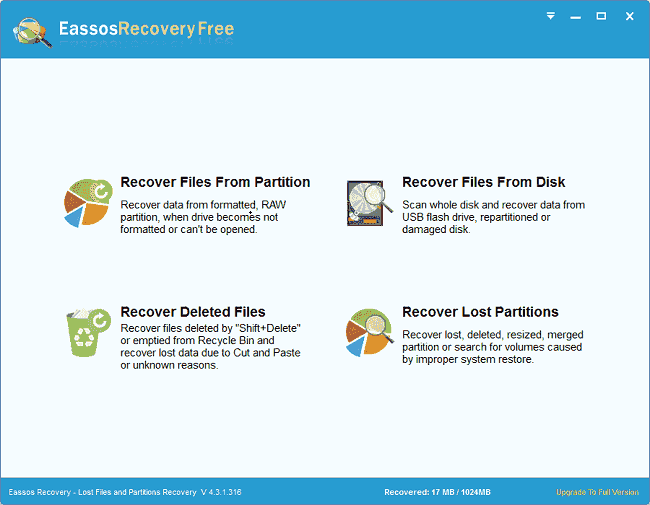 Step two: Chose functional module for lost data.
Step three: Select partition or disk to scan.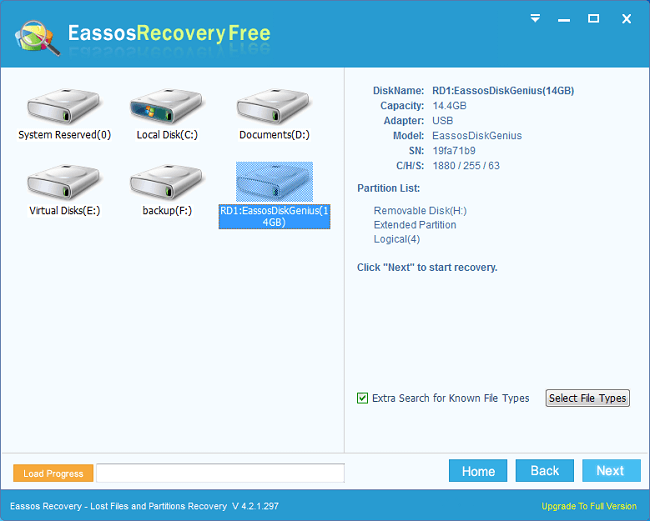 Step four: Save desired data to a safe location.