Updated on November 24th, 2020
Brief introduction of PNG file format
PNG means portable network graphics, which was created for the purpose of replacing GIF file format. That was partly due to the legal entanglements caused by GIF's use of the patented LZW compression scheme, and partly because of limitations of GIF file format. PNG is introduced to work perfectly on online view apps like World Wide Web. PNG is a kind of file format for picture, and it is great, for it offers both full file integrity checking and simple detection of common transmission errors. It can be used on various platforms.
Here comes the problem, many pictures and images are stored in PNG format, but can you get them back once PNG files are lost? If you do not have a clear answer, you need to continue reading this post to find solution of Windows PNG file recovery.
Common reasons that lead to PNG file loss
Error occurs when program is reading or writing PNG files
Windows shuts down abruptly when it is running, which may close applications and files by force. Thus files may get damaged or even lost
Users format hard drive or delete important PNG picture wrongly. Such mistake can happen to all computer users.
Files system of system or data partition corrupts, and then files in these partitions become inaccessible
Solutions of PNG picture recovery
It is necessary to know file loss reasons, for we can learn experience and skills to well protect PNG files. Also it is equally important to know solutions of recovering lost PNG pictures. Here, I'll use Eassos Recovery, PNG file recovery software, to retrieve lost PNG pictures quickly. And you can follow my steps to delete or unformat PNG files.
Step 1: Get the free download on Eassos website and launch the recovery software.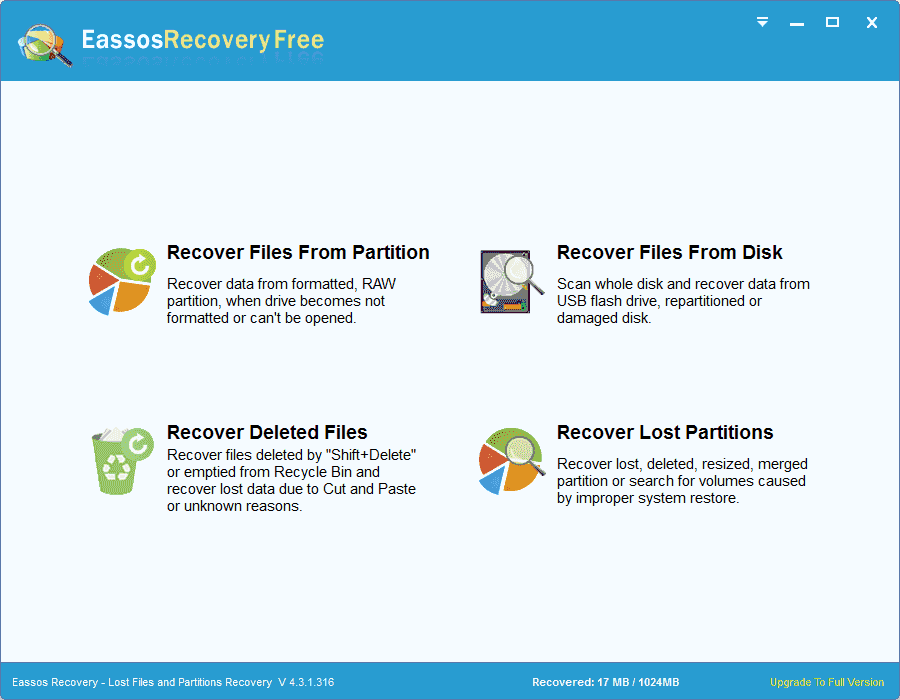 Step 2: Scan the partition or drive where lost PNG files were saved.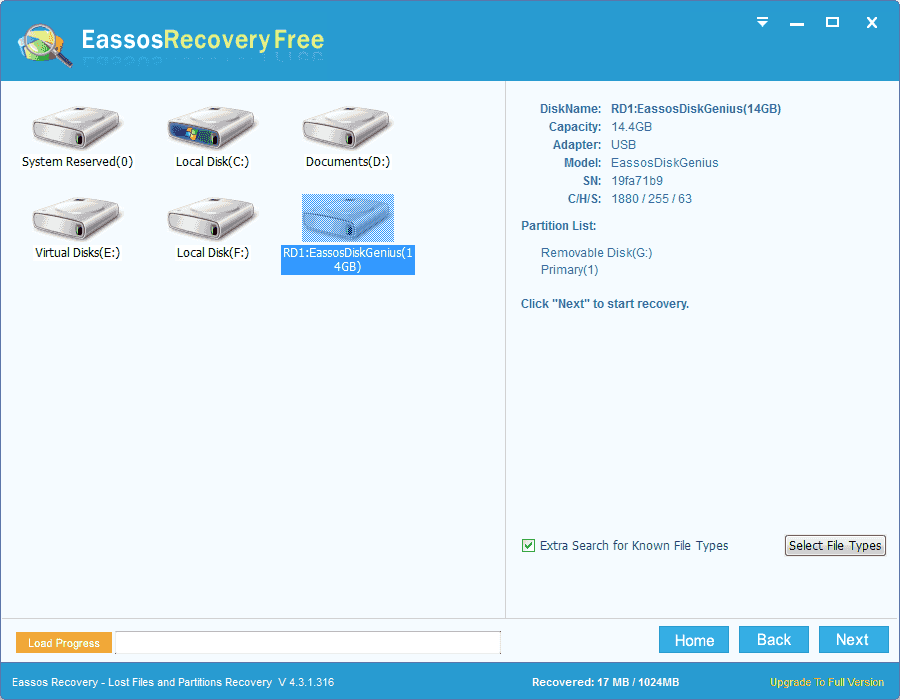 Step 3: Preview and save PNG files.
Features of PNG recovery software on Windows
Read-only recovery steps do not modify any tiny info of original files, so Eassos Recovery is safe and trusted.
Scan entire selected space sector by sector, and it is able to identify all kinds of file formats.
The file recovery can be performed on different storage devices like hard drive, memory stick, flash memory, SD card, virtual disk, etc.
Advice on PNG file recovery
Recovery software can be installed to USB drives if you need to recover PNG files from the entire hard drive.
Choose the latest version of PNG file recovery tool which may add new features and fix bugs of previous versions.