Updated on November 24th, 2020
Many of us have experienced that the hard drive that stores tons of our important files crashes or gets damaged on the very moment we need it the most. Such kind of problem can't be predicted though, we do have solutions to deal with the trouble. Since computer fails to report when such issue will happen, we should make good plan of file backup and prepare effective solution to recover damaged hard drive. Thanks to advanced technology, it is easy to perform crashed hard drive recovery.
Simply put, there are mainly two kinds of hard drive problem: physical and logical malfunction. Physical damage means there is mechanical problem with the hard drive, such as head or platter goes wrong. You can identify the problem easily: hard drive has grinding noise if it has physical issue. Hard drive may get damaged or crashed sheer due to logical causes such as virus, human error, file system error, etc. hard drive recovery program can assist you in damaged hard disk recovery.
It is always crucial to create backup copy for significant data. Besides, you should make sure you have recent backup copy of modified files whatever error happens. When hard drive crashes or damages, you can easily restore files from backup. It is important to keep backup file to different storage devices. You can use professional backup tool to help you backup, or you can simply copy and paste. If you are not willing to backup data, then you have to prepare hard drive recovery software in case of hard drive damage.
It is equally important that you stop saving and installing files or program to hard crashed drive, or lost data will be messed up. File overwriting may be caused by tons of reasons and operations, thus we should be very careful to protect missing data.
Eassos Recovery is a good choice to recover damaged hard drive and the recovery process is no-brainer. Here comes the recovery steps:
Step 1: Download and install Eassos Recovery.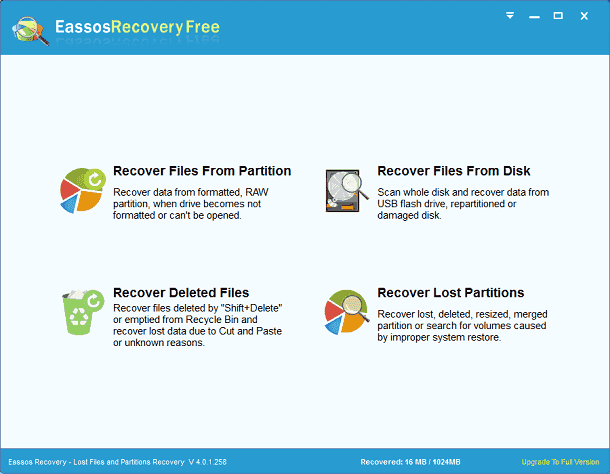 Step 2: Connect the damaged or crashed hard drive to a Windows computer.
Step 3: Launch the recovery program and select recovery module.
Step 4: Select the crashed or damaged hard drive and click "Next" button to scan it.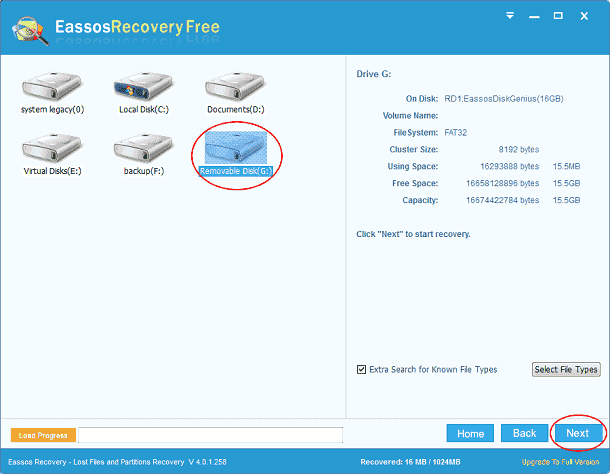 Step 5: Preview and save files. Notice: do not save recovered files to the damaged hard drive until you are sure it turns healthy and reliable.