Updated on November 24th, 2020
Either amateur or specialized photographers tend to use digital camera in recent years, for digital camera makes photo capture an easier and enjoyable task. Photos taken by digital camera are stored digitally on memory and they can be printed out anytime they need. Memory card is created for store various multimedia files like picture, songs and video. At present, types of memory cards available on the market are many, such as standard SD card, XD card, smart media, CF (compact flash) card, multimedia card, SDHC, SDXC, mini SD, micro SD, and so forth. These memory cards can be used in many devices for data storage, for instance, digital camera, mobile phone, multimedia players, PDA's, notebook, etc.
Memory card continue to improve capacity, speed and reliability, which makes it more helpful and important to digital camera. Because large capacity allows more pictures with large size which helps to improve photo quality. Some digital camera takes photos and save photos in the format of raw which provides higher quality and clearer pictures which can be further edited for better effect. Memory card also benefits digital camera in the aspect that photos of digital camera can be backed up and transferred by the removable memory card.
The main problem digital camera can't escape is that photo loss such as accidental deletion and formatting of the card. What should we do once valuable photos get deleted? It is possible to undelete photos from digital camera for free?
The exciting answer is yes. With the great progress of computing and software technology, many tools that are able to undelete photos are developed and used. Free photo recovery software turns photo recovery and restore an easy task. Eassos Recovery integrates memory card recovery and digital recovery functions that can undelete photos and other multimedia data. There is only one thing users need to note when recovering lost photos by themselves, i.e. do not capture any photos or videos to that card until lost photos are undeleted.
Guide of undeleting photos from digital camera with Eassos Recovery
Step 1: Move the memory card such as SD card from Digital Camera and connect the card to computer which installs Eassos Recovery.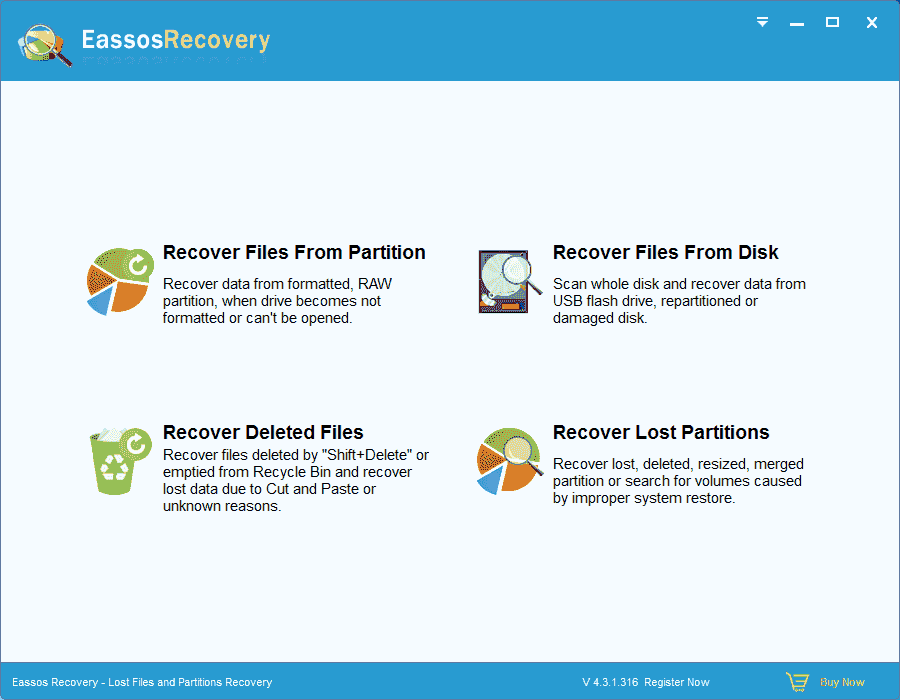 Step 2: Set up this recovery software and choose recovery mode for the card.
Step 3: Choose the memory card and click "Next" button to scan it for deleted photos.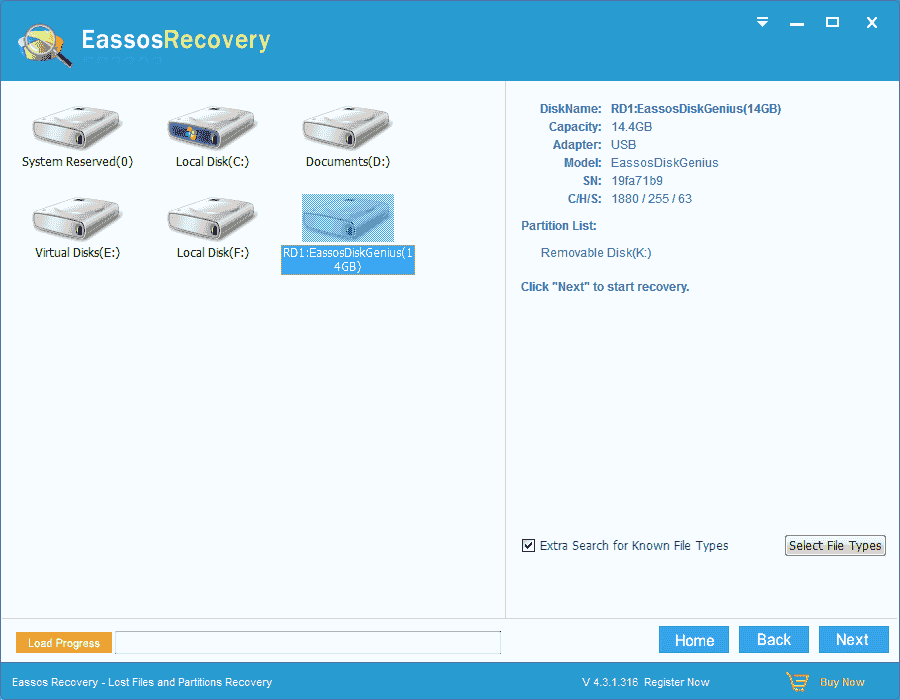 Step 4: Preview and save deleted photos. After scanning, you can preview photos and check whether they are recoverable. Choose files you want and save them to a desired location.