Updated on May 14th, 2021
How to perform SD card recovery? How do I recover lost data from Micro SD card on my own free of charge? Find solutions here.
SD card recovery overview
In this age of science and technology, SD cards survive and play an important role. SD cards are small-sized in shape and yet have large capacity. They are frequently used to carry data as well as transfer files between different devices and machines. Many users have digital camera or cell phone supporting memory card and stores files on this tiny device. Nowadays, almost all devices are compatible with memory card and work with this media. A micro SD card is one of the common memory card and it is widely used to provide extra space for data storing.
Is it possible to recover data from Micro SD card?
SD cards are widely received and used due to the portability feature. And it is redoubled by data loss problem, which is the same as hard drive. Since Internet is the first and best solution to gain various data and information and all of our data storage devices are exposed to Internet and face the challenge of virus and malware.
Furthermore, data loss is one of the frequently occurring problem for all users, including beginners and professionals. It is not totally secure, in fact, for data when insert memory card on different machines. There are some undesired occasions for files on SD card that you don't tend to choose to safeguard data. There are accidental cases that users delete files by mistake while operating data or improper actions of software that are running on the media you are working on. Another frustrating situation is that SD card gets formatted. It is depressed that when important videos captured by yourself on a memorable moment such as parties, ceremony, meeting, travel, etc.
If you don't want to lose valuable data for good you need to perform SD card recovery as soon as possible after data loss. You need the help of professional SD card recovery program such as Eassos Recovery to retrieve data. Eassos Recovery is a professional program which is capable of recovering deleted or formatted files from SD card as well as recover inaccessible SD card. This software enables users to recover lost data within a short period of time by way of fast file scanning technology. It is quite easy to use and effective enough to all file recovery needs.
How to recover lost data from SD card with Eassos Recovery?
First and foremost, download Eassos Recovery and install it to your computer.
Step 1. Run Eassos Recovery and ten select the proper recovery module to enter next step.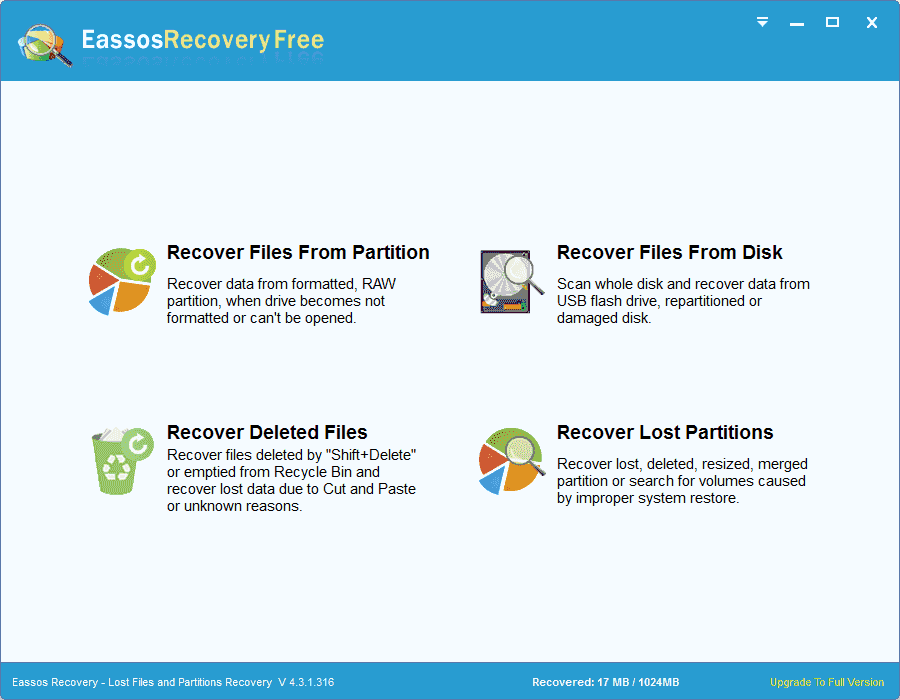 Step 2. Click the icon of the SD card and click "Next" button. The software will begin to search for lost files from the SD card.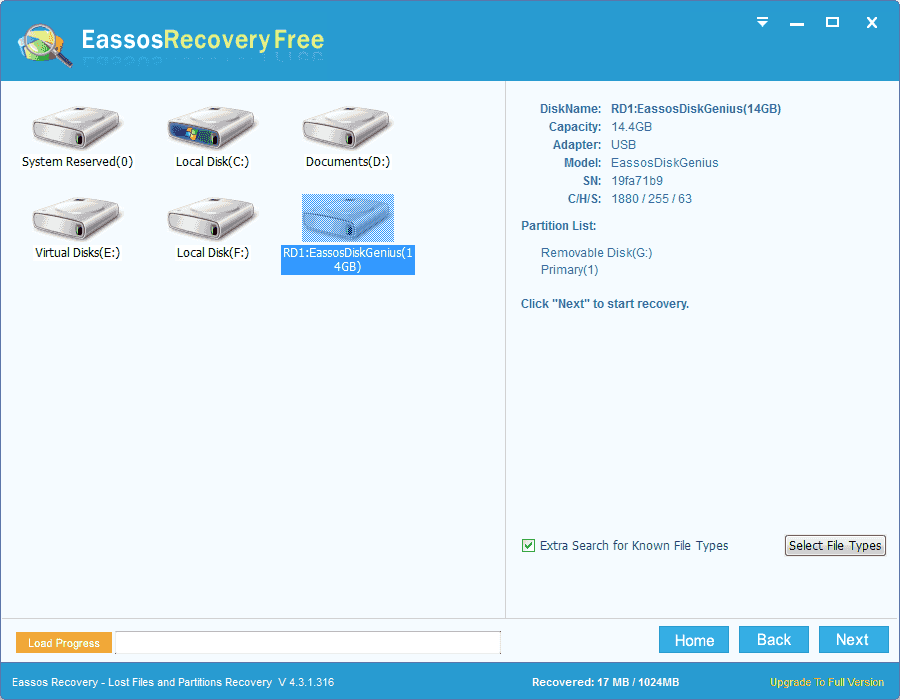 Step 3. After file scanning is done, users can preview all listed recoverable files one by one, and then select those they want to recover. Then click "Next" button to get then retrieved. Note that recovered files mustn't be stored the SD card which is being recovered.