Updated on November 24th, 2020
What is SD card?
SD card is widely used in digital cameras, smartphones, and camcorders to store pictures, videos, music and other sorts of files. If you have lost files from SD card because of file system corruption, memory card failure, virus infection, etc. you will be upsetting and anxious. Data stored on SD card may include photos, images, music, videos, audios, and the data loss can be extremely undesiring and frustrating.
SD card recovery is necessary
In cases of important and meaningful files get lost, such as photos or videos of family, wedding anniversary, children's birthday, graduation ceremony, selfies of different times, etc. and you can be heartbreaking if you don't have an updated backup of these files. Actually, there is no need to worry about when come across such problems, for SD card recovery is no longer a complex task.
SD card recovery has been proved to an easy and simple job and many users have witnessed and experienced the successful recovery process. SD card recovery software cam help users out of the trouble by retrieving lost data in minutes.
SD card recovery software
As we all know, in early years, lost data could be recovered by IT professionals, experts or experienced and trained users. Thanks to the rapid develop and improvement of data recovery technology, some SD card recovery software becomes easy to use for normal users, so that users can complete recovery by self without max out their credit card to hire a recovery expert for help. Moreover, come software is for free. Eassos Recovery Free is one of such programs, which supports recovering various files from all brands of SD cards and other data storage devices. And this program provides manuals with pictures for each recovery mode.
Eassos Recovery is capable of recovering formatted or deleted data, for instance, pictures, audio and video files and documents from SD card as well hard drive and USB drives. Besides, it can recover lost files and folders from damaged or corrupted hard drive. It can perform a deep scan and retrieve data from RAW or inaccessible SD card. It is compatible with various memory cards includes SD cards, memory stick, TF card, XD card, MMC card, SM card, mini SD, Micro SD, compact flash card, and it can run on Windows 8, Window 7, Vista, XP, Windows 2000, 2003, etc.
How to recover lost files from SD card?
Step 1: Connect SD card to computer via card reader, and then it can be recognized as removable disk by operating system.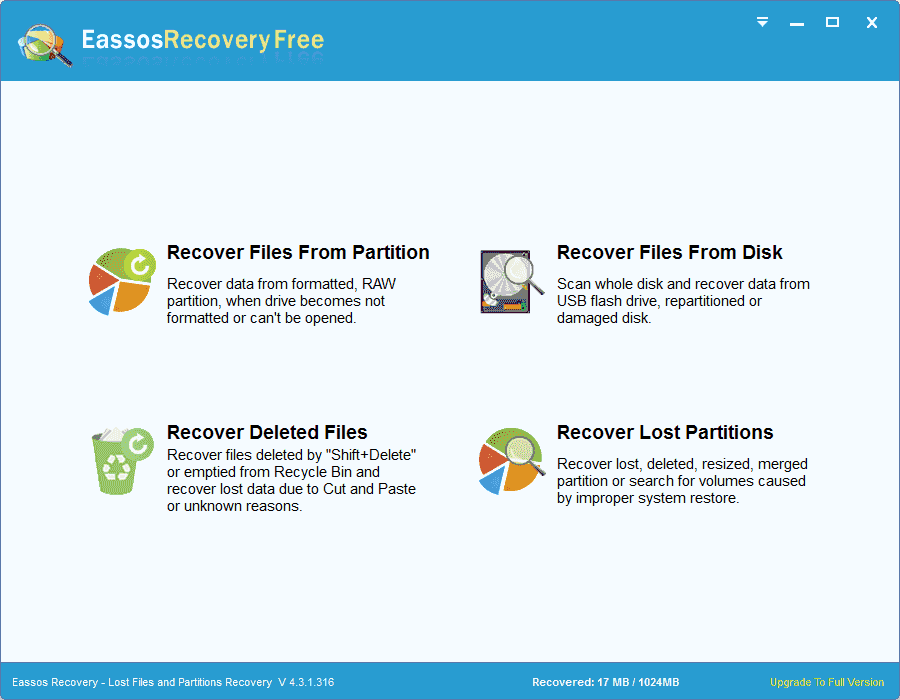 Step 2: Run Eassos Recovery and select a proper recovery mode according to data loss situation.
Step 3: Select the drive letter that represents the SD card and click "Next" button to start scanning for lost images.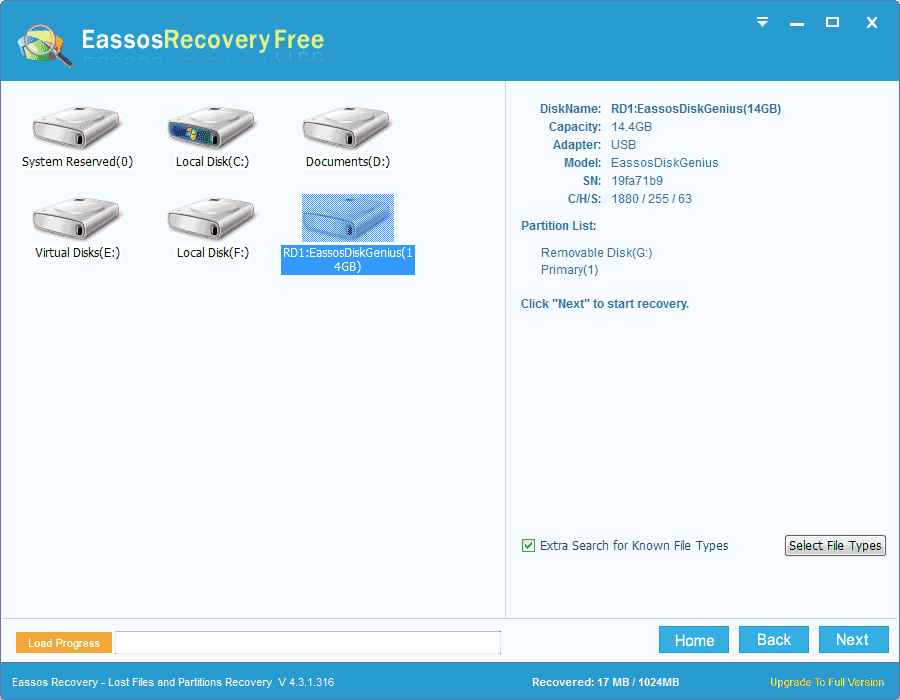 Step 4: When scanning is done, you can see many recoverable files and select files you want to recover and click "Next" button to save recovered files.