Updated on November 24th, 2020
Photos gets deleted from SD card by mistake? Don't be panic! This article will tell you how to get back deleted, lost or formatted files from SD card.
Photos are deleted from SD card
Modern people are keen on capturing beautiful scene of nature, memorable moments in life and various states of selfies. Camera and smartphone are available for picture taking and storing for a long time. In our daily life, our generation live with all sorts of digital devices. In order to cater for customers better, digital cameras and cellphones offers users easy but powerful function to take qualified photos at any time any place without any difficulty. Users not only are fond of capturing memorable time of life, but also they enjoy sharing these great photos with friends and family.
Nobody want to skip valuable memories of life nor lose precious photos. And yet, it was quite hard to save file for too long. In this digital era where common own various digital products to take pictures and store data. People are addicted to share photos on social network and it is hard for people to bear photo loss situation.
Photos can be deleted due to a series of reasons. Sometimes it is just because careless. Also it might be the reason that pictures are deleted by wrong operations conducted by people who doesn't know how to work with digital camera. All users knows misuse of digital media can cause the loss of files.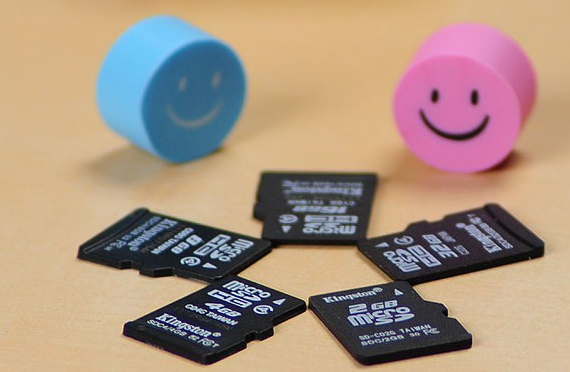 Although files may get lost, what you should keep in mind is that data will never be lost for good. After photos are deleted from SD card of digital camera or cellphone, we can still have chance to get them back. There are such program available on the Internet, and users can choose anyone to deal with data loss problem.
Is SD card photo recovery possible?
Users can use any software to recover deleted, formatted or lost photos. But one of the most proper programs for SD card recovery has great compatibility to SD card. SD card is a secure digital card chip and it is a kind of flash memory card. Its capacity ranges from 2 GB to 128 GB.
Eassos Recovery is a qualified application for SD card recovery. It supports recovering deleted files from memory cards such as SD card, mini SD, micro SD, T-Flash card, SDHC, SDXC, TF card, memory stick, flash card, CF card, MMC micro, XD card, etc. Eassos Recovery makes the recovery process fast and simple. Everyone can easily recover lost photos by following its wizard.
SD card photo recovery guide: How to recover deleted or lost photos from SD card?
First and foremost, you need to connect the SD card to computer via a card reader, and then download and install Eassos Recovery.
Step 1. Run Eassos Recovery and ten select the proper recovery module to enter next step.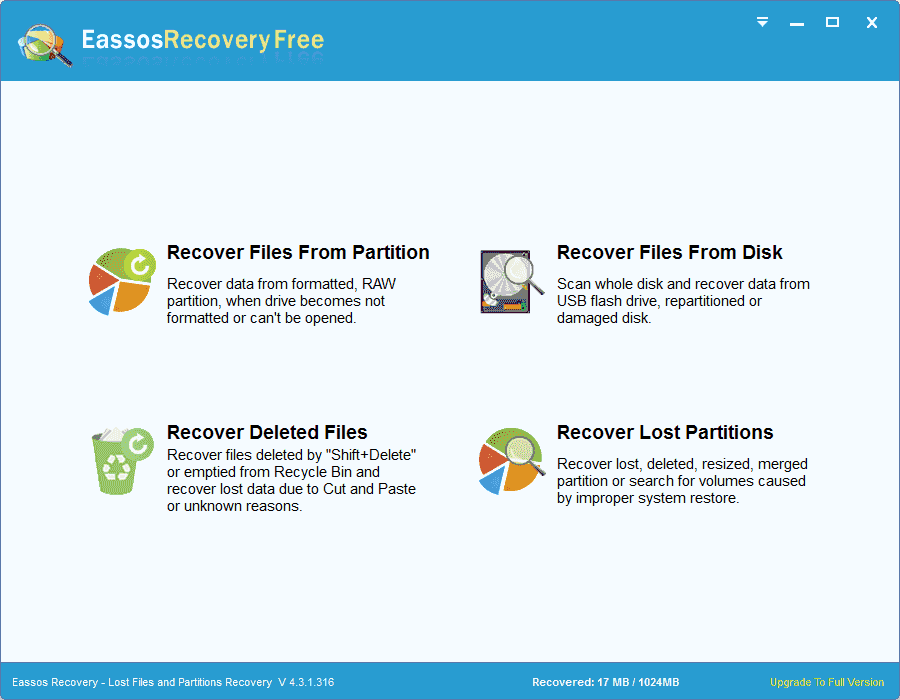 Step 2. Click the icon of the SD card and click "Next" button. Then software start file scanning.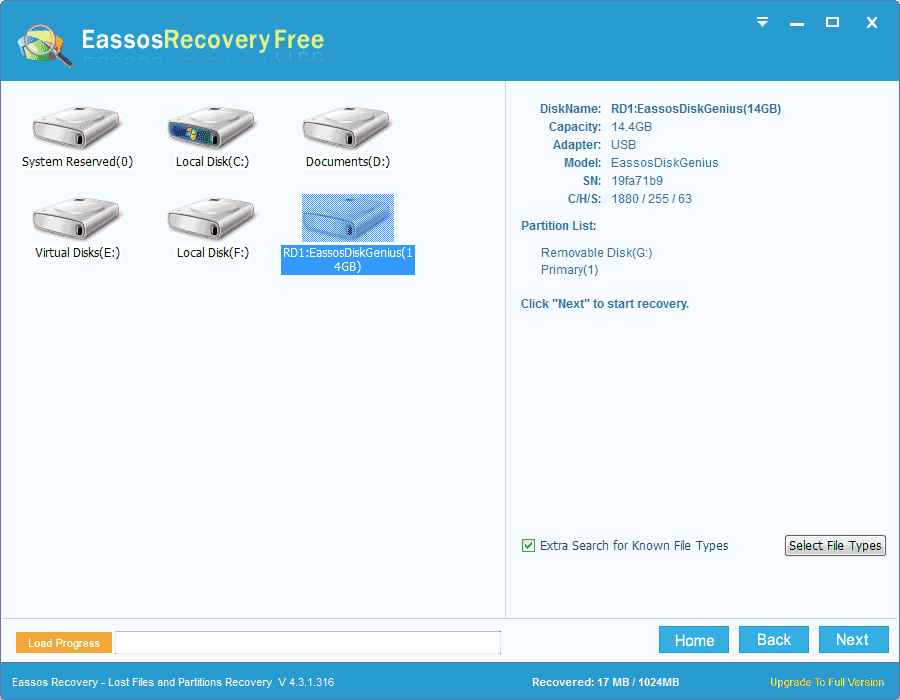 Step 3. After file scanning is done, users can preview all listed recoverable files one by one, and then select those they want to recover. Then click "Next" button to get then retrieved.