Updated on May 14th, 2021
This post discusses solutions to hard drive data recovery, providing free HDD recovery software and a step-by-step guide.
Free download hard drive data recovery freeware to get back lost files
Eassos Recovery Free is a good option to those who want to recover files from hard drives. This program can work with all brands of computers and hard drives. It supports recovering and accessing all types of files, because it scans all sectors of the partition or hard drive you specified, and them analyze and recognize files for file preview.
The best free software for hard drive recovery – Eassos Recovery Free, relocates lost files no matter how they get lost, for example, files are deleted of turns inaccessible due to hard drive crash, system failure, virus infection.
Step 1. Run this hard drive recovery software and ten select the proper recovery module to enter next step.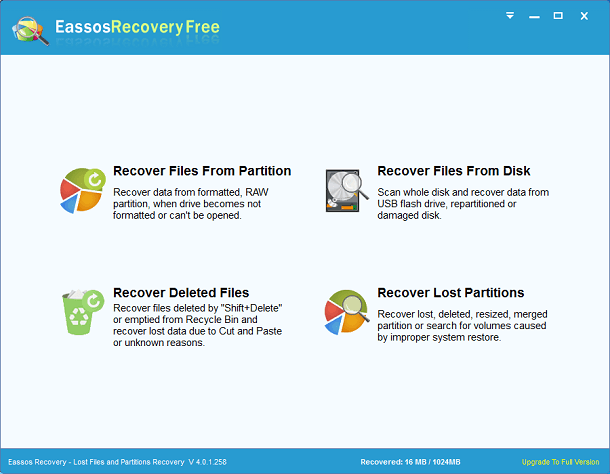 Step 2. Click the icon of the partition or hard drive where lost files were stored and click "Next" button. Then software start file scanning.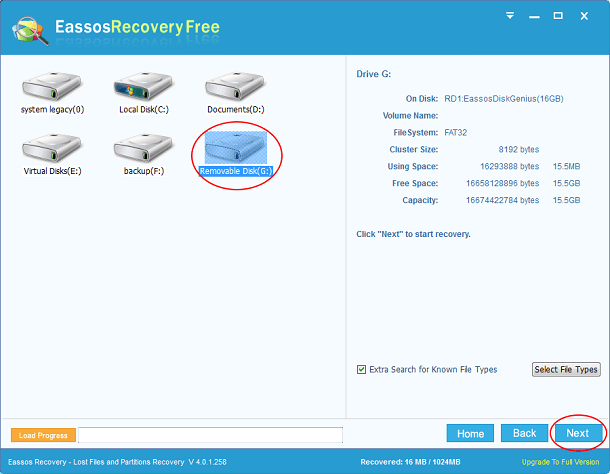 Step 3. After file scanning is done, users can preview all listed recoverable files one by one, and then select those they want to recover. Then click "Next" button to get then retrieved.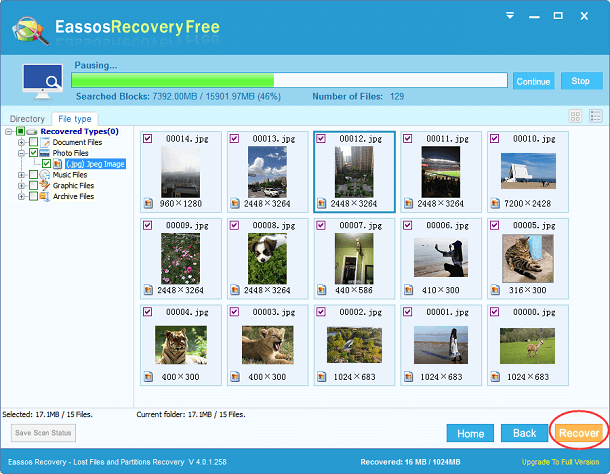 More about hard drive issues
The world has entered digital age where a majority of people store their important files, documents, photos, music, movies, email, etc. on PCs and laptops in digital manner. Such data storage solution improves efficiency and facilitates all aspects of life and work. However, data security problem rises. Files can be deleted accidentally or formatted by mistake, and just in a moment valuable data can get lost from hard drive. Losing precious file can be frustrating or even disastrous.
As to present users data loss is no longer a major issue, for it is possible to regain missing files by way of hard drive recovery. It is relieved to know that lost data can be restored with the help of recovery software which is compatible with all hard drives, even though computer system has undergone something drastically serious problems. There is no need to considering data recovery center anymore, because data recovery software makes it an easy task and asks little professional skills.
Conclusion
If you have found one qualified program and then you can follow its instructions or manuals to conduct file recovery or partition recovery by yourself. And this is the inexpensive and beneficial option. Only one thing you need to pay attention is that always choose the proper software, since there are numerous programs available for download and purchase on the market. The advantage of this method is that most programs can be tried for free, and some are even for free, so you don't need to pay any software before you know lost files can be recovered successfully for sure.