Updated on October 23rd, 2020
This post is presented here to help you fix "Drive is not accessible. Access is denied" error and retrieve data from damaged disk or partition which can't be opened and reports error message "Location is not available. Drive is not accessible. Access is denied" or "The file or directory is corrupted and unreadable". If you are distressed by this error, keep reading and find solutions.
"Drive is not accessible, access is denied" symptom
"I plugged my external hard drive to laptop and got an prompt that I should do a scan and fix. I thought I didn't have other choice and then proceed to scan the external drive. The process took quite a bit time and I needed to use the disk right away. Thus I clicked 'Cancel', after which the process ended. I tried to access the hard disk in Windows Explorer again, but I couldn't open it and got the "F: / is not accessible. Access is denied". How do I fix this issue without losing data?"
Causes of "Drive is not accessible, access is denied" error
Before dealing with this access denied error, we need to learn a bit about why this error happens. Knowing causes, we can intentionally avoid this error. In general, there are quite a few reasons that can lead to the error and some are listed here:
Do not have appropriate permissions or lose the ownership of files.
File is encrypted.
Plug out external hard drive or other removable disk in an improper way.
Power failure while data writing or reading operations are going on.
File system gets damages, such as DBR or MFT is corrupted.
Upgrade older Windows version into a latest one without properly installing service pack.
Free data recovery software
Hard drive or portable storage devices are responsible for providing vast memory space to store data such as, applications, movies, songs, working documents, family photos, study data, etc. You are easily to be taken to the end of data loss as there are numerous reasons leading to data loss. Thus it is necessary to keep everything important backed up. If you do not backup data and come across any data loss issues, you can use free data recovery software to rescue data.
Eassos Recovery Free is the proper software to perform data recovery for local or external hard dive as well as flash drives under Windows environment. This software can retrieve files from IDE, SATA, SAS, mSATA and SCSI hard disk, flash drive, memory card, etc. after deletion, formatting, repartition, partition corruption and so on.
Steps to recover data when drive is not accessible access is denied
Before all files and folder are restored, please do not format the inaccessible partition or perform chkdsk to repair anything. Formatting or disk check makes big difference to current file system on the damaged partition, thus file recovery result might not be perfect after any repairing or rebuilding actions. Therefore, the first and correct move is recovering files.
Step 1: Install Eassos Recovery Free from the downloaded installation file. Then run this recovery software and you can see four recovery models.
Step 2: To retrieve files from inaccessible or formatted partition you should choose "Recover Files From Partition".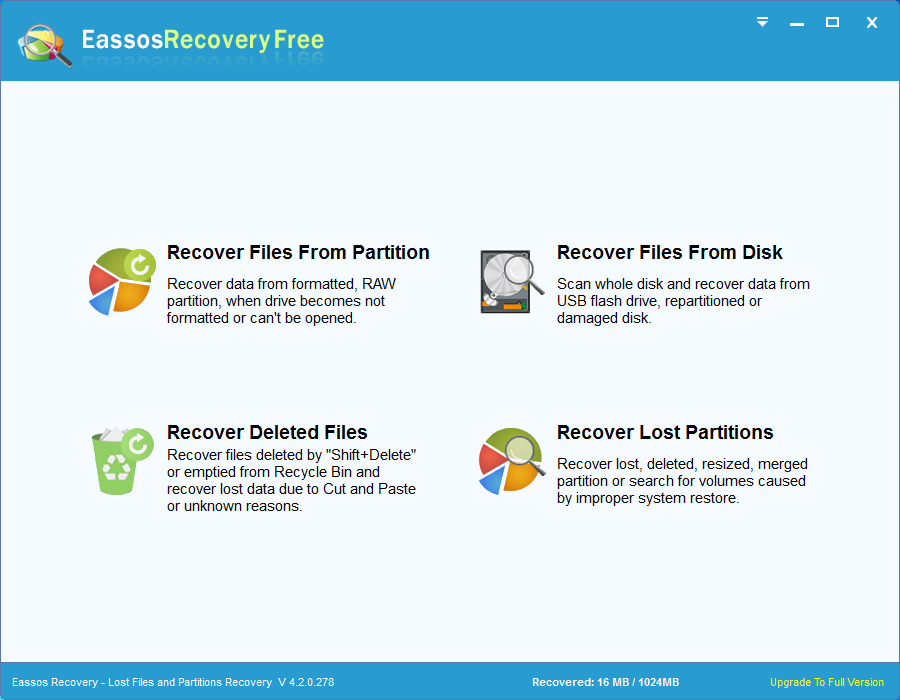 Step 3: In this step, you need to select the particular volume that gives the "Access is denied" error. The click "Next" button to scan the select drive.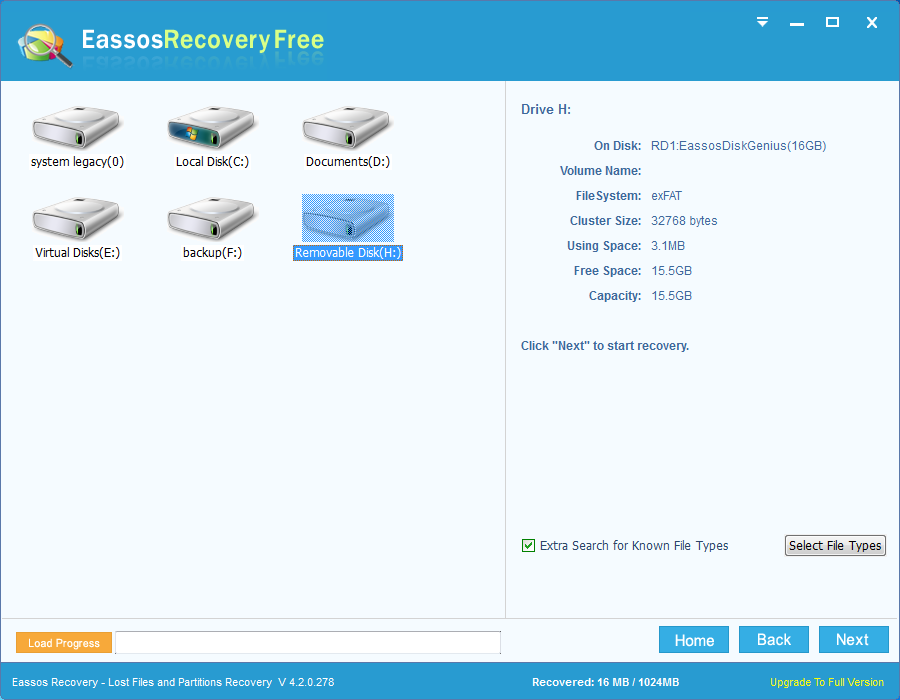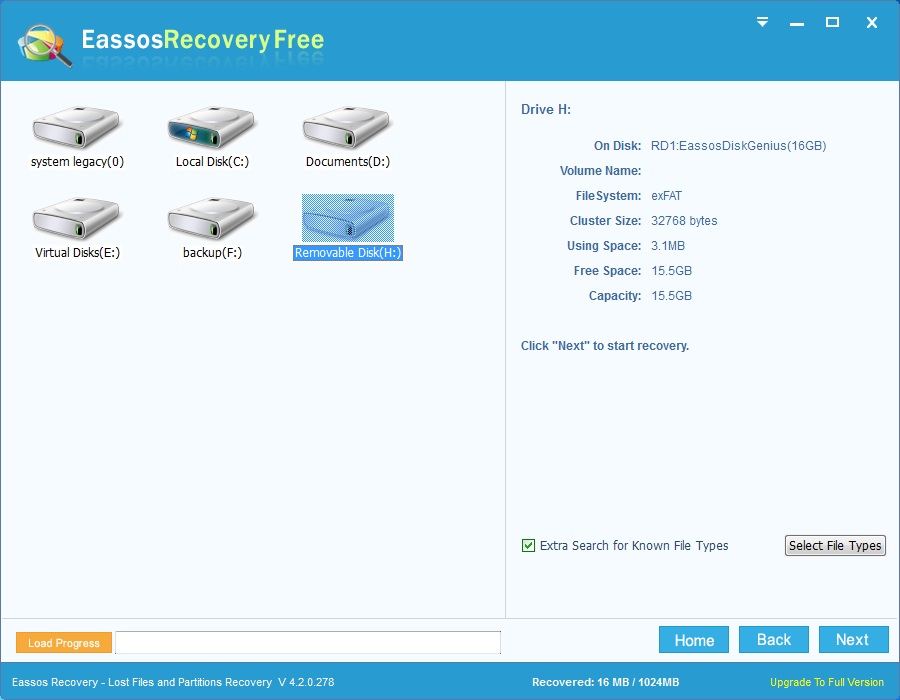 Step 4: When scanning is done, you can check box next to file to get file selected, then click "Recover" button. You can choose any location except the partition being recovered to save recovered data.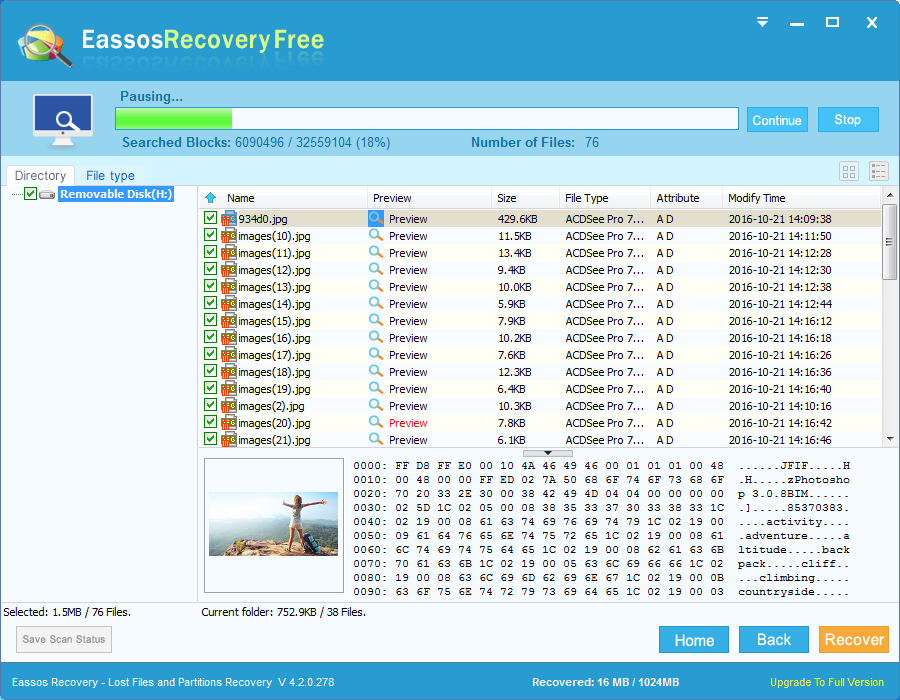 Here is a video guide to recover lost data easily and safely: