Updated on May 14th, 2021
MBR (Master Boot Record) partition table is the popular type used by Windows computers and hard drives whose capacity is less than 2TB. Files on such hard drives are stored in the standard BIOS partition table. And yet, with the rapid development of hard drive technology, hard disk with large size such as 3TB very common and gain popularity these days. For such situations, MBR is no longer the best choice, as it can make use of 2TB space at most.
AS to larger hard drives, the GUID (Globally Unique Identifier) partition table (GPT) will be the desired option. Such kind of partition type adopts the UEFI (extensible firmware interface) method to store data. In Windows 7 and 8 system, users have options to change and convert partition table style between MBR and GPT for hard drives. Third-party partition manager, such as DiskGenius (old name PartitionGuru) allows users to perform the conversion without losing contents on hard drive and the function for free of charge.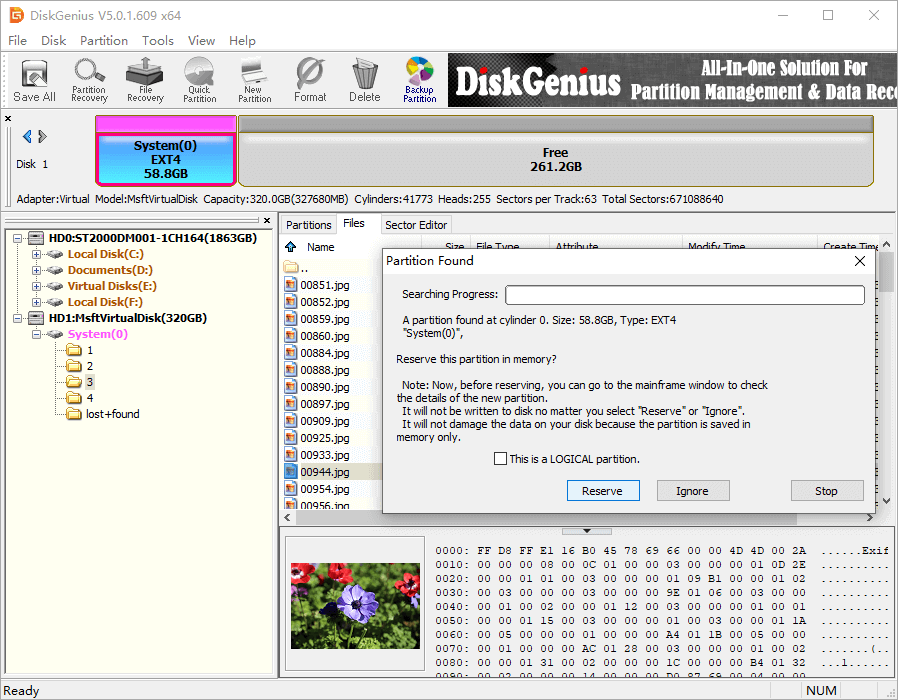 Since the capacity of hard drive still keeps increasing and it is necessary to manage it well to make effective use of disk space, for instance, dividing it into a couple of partitions will make it much easier to manage large amount of files and folders. Though Windows provides built-in managers, Diskpart.exe command and Disk Management, neither of them is powerful or flexible enough to meet various demands or fix all disk problems.
Disk Management can only carry out basic operation, for example, create/ delete/ format volume. And Windows vista/7/8 improves a bit, which can shrink or extend volumes in certain cases, such as when some unallocated space right behind a healthy volume, then the volume can be extended via adding the unallocated space. But in other situations, this function is not available. Therefore, we need a powerful partition manager with advanced and overall function to manage disk and partitions in a better way.
There are many such programs online such as DiskGenius (old name PartitionGuru) which offers outstanding features. It is for free and compatible with 32/64 bit Windows operating system, including Windows XP, Vista, Windows7, Windows 8 and Windows server. This is an a versatile program which provides comprehensive functions such file recovery, partition recovery as well as overall function for partition and disk management.
It supports all hardware RAID, Virtual disk, portable storage device, hard drives, SSD, GPT disk and FAT/NTFS/EXT2/EXT3 file system.
Convert primary partition to logical partition and vice versa;
Convert partition table type between GUID and MBR for free.
Create/ delete/ format/ split/ resize/ extend/ shrink/copy/ hide/image partitions.
Support dynamic disk and convert dynamic disk to basic disk.
Clone hard drives by way of three modes.
Recover lost files and partitions from hard drive or virtual disks.
Check 4K sector alignment for hard drives and SSDs.
Check and repair bad sectors for various storage media.
Delete files permanently and erase sectors.