When your hard disk gets accidentally formatted, you can turn to formatted hard disk data recovery freeware for help. Eassos Recovery Free edition supports to recover files from hard disk (SATA, SCSI and IDE), external HDD and other USB drive after formatting, deletion, drive partition missing, RAW drive, etc. Free download this free recovery software and follow the guide below to get back all lost data from formatted hard disk immediately.
Overview on recovering data from formatted hard drive
Accidentally formatting hard disk is one of the most common data loss problems you may encounter. Why sometimes do users want to format hard disk? Disk formatting process quickly removes all existing files from the drive being formatted, so many users perform formatting with the purpose of rapidly deleting files. Some users format disk or partition to repair corrupted drive, RAW drive, remove virus, change file system type, etc. If you are not prepared for formatting, then you are going to suffer data loss issue after a sudden or accidental formatting.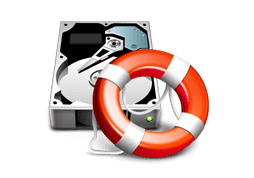 Is it possible to recover data from formatted hard disk with free software? The answer is YES. It is almost always to retrieve lost files and folders from hard drive after formatting. Why? System saves a file as 2 parts on hard drive: directory info and data content. Directory info records information like file name, size, file location, time stamp, etc., and operating system relies this information to locate where data content. The formatting process removes directory info without wiping data content. Hence, you can restore formatted data before data content gets overwritten.
Free download formatted hard disk data recovery free software – Eassos Recovery Free
Lots of data recovery programs are paid commercial products, and yet some provides free version. Here we recommend a free recovery tool – Eassos Recovery Free. Eassos Recovery Free is a free hard drive recovery tool from the developer Eassos to recover files from all kinds of data loss situation, and the file scanning algorithm is powered by DiskGenius, and it can achieve decent data recovery result via very simple steps.
Recovery from various devices: Users can recover lost data from any types of storage devices like hard disk, external HDD, USB flash drive, memory card, thumb drive, etc.
Multiple file scanning modes: Eassos Recovery Free provides different scanning methods to recover data lost due to deletion, formatting, partition loss, RAW drive, disk repartition, etc.
Preview lost files before recovery: Users can get a complete preview of found files before actual recovery: double-click a file to open it and view file content, by which users can get assured about data integrity.
Recover 1GB data free of charge: The free edition allows users to copy up to 1GB data for free and it can be upgraded to the Full version directly by entering a license code.
How to recover data from formatted hard disk with free software Eassos Recovery Free edition?
Tip: Do not save any data to the formatted hard disk, nor reformat it again, for any extra actions may cause further or even permanent damage to lost data.
To retrieve files from formatted hard disk with free software, free download and install Eassos Recovery Free edition and follow steps below:
Step 1: Launch Eassos Recovery Free edition on your computer and choose a proper recovery mode from home interface.
Please note that do not install the recovery freeware on the partition where you want to unformat. Eassos Recovery Free allows users to specify installation path during installation.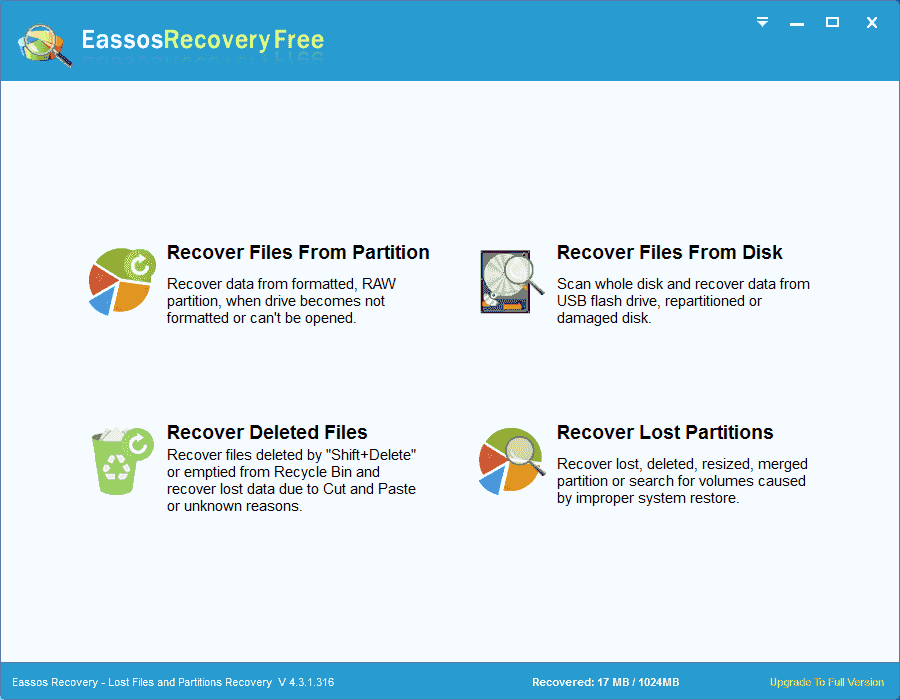 Step 2: Select the formatted drive to scan.
Eassos Recovery Free presents all partitions in your computer and you should choose the one that you've accidentally formatted. Then click Next button to start the scanning process. By default, the quick scan and deep scan work at the same time, and the software displays files immediately once scanning process identifies any data. Thus, you don't have to take long time to complete the scanning if needed files are listed correctly.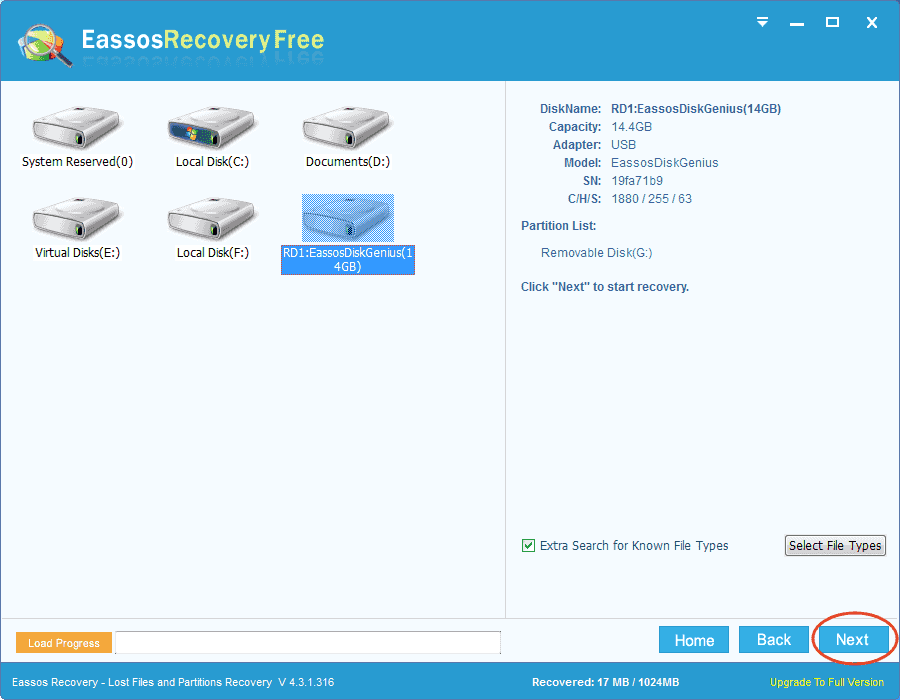 Step 3: Preview files to check recovery quality.
Lost files are divided into two parts: Directory and File Type, and you can preview both to check if wanted files are found. Apart from file previewing, you can make use of the filter tool to specify files you want to restore.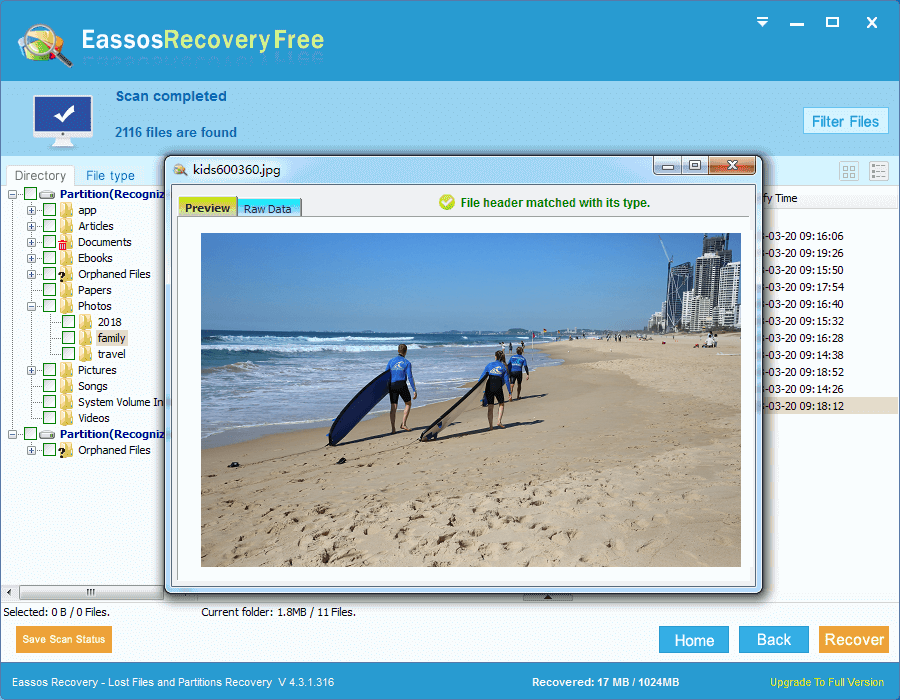 Step 4: Copy found files to a secure location.
Choose files you want to restore and click Recover button, after which you can set a location to store recovered data. After file copy complete, the recovery process comes to an end.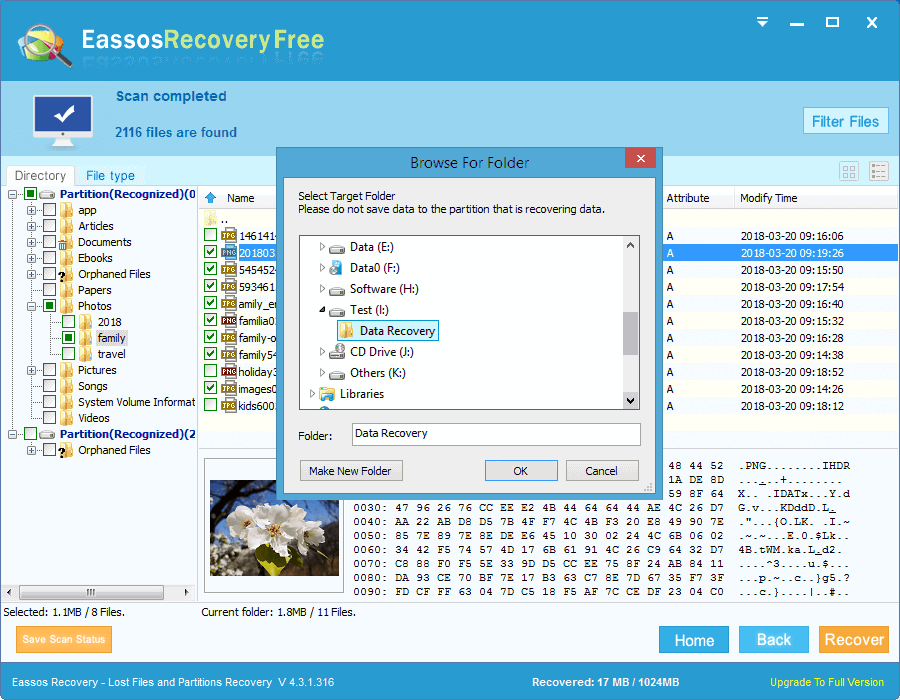 Tips to help you get the best chance of formatted hard disk recovery
Here are rules you need to follow when recovering lost data from hard disk after formatting so as to maximize data recovery result.
Try to stop using the formatted hard disk as soon as you realize the data loss issue. That's because lost files are likely to be overwritten or destroyed if you continue using the disk.
Do not reformat the disk again. Although formatting causes very less data overwritten, reformatting may increase the difficulty of a success recovery.
Do not save recovered files to the formatted hard drive in case of data overwritten; do not copy recovered files back to the formatted drive before you make sure all recovered files are correct.
Choose effective hard disk recovery software and start with the trial version so that you can make sure if files can be recovered correctly before purchase.
Conclusion
So much for the recovery guide for formatted hard disk recovery. If your hard disk or other storage device gets formatted, don't panic, don't save data to the drive, you can easily get lost data from formatted drive with Eassos Recovery Free. Formatted hard disk recovery software works only when lost files are not overwritten and the disk is not physically damaged to a very bad extent. Should you have any question or suggestion regarding how to recover files from formatted hard disk with free software, please leave a comment or email us.
Related articles