Updated on November 24th, 2020
Statistics show that data loss is something that happens to every computer user. Many users deem that lost data is gone forever, and that's reason why we call it lost. In fact, however, data loss is just a temporary question which can be solved by computer experts as well as beginners with certain skills or data recovery tools. This article will make a brief introduction of how to recover lost data with free computer data recovery software.
When referring to data loss, we cannot help thinking of these scenarios: files are deleted unintentionally, partition becomes inaccessible, and sometimes data just gets lost with no reason. Luckily, lost files don't totally wiped from computer totally even lost files are emptied from Recycle Bin or formatted from hard drive. When a file is deleted, only its pointer is deleted, and the data itself still remains on the hard drive. Since the pointed is used to tell operating system details about the file such as where the file locates, file size, type, etc. users cannot access the file after deletion. The disk space taken by the deleted file will be open for new files, thus the lost files can be recovered until the space is filled by other data.
There are many free and paid data recovery programs online which can help users to get back lost files from computer or laptop. Eassos Recovery Free is a piece of free computer data recovery software that enables users to recover lost files successfully as long as lost files are not overwritten.
How to use this free computer data recovery software?
First, install Eassos Recovery Free and launch it. Note: no not install it to the partition where lost files are stored.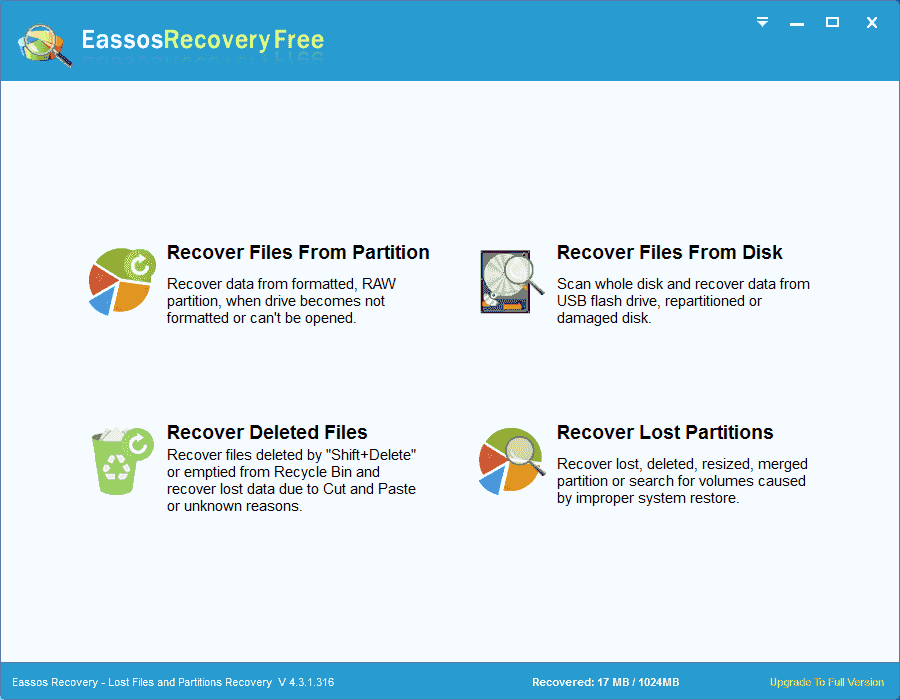 Second, choose correct data recovery function, for instance, the recovery module "Recover Deleted Files" aims to recover deleted files from empty Recycle Bin, recover "Shift + Deleted" deleted files; recover deleted files from USB drive, etc.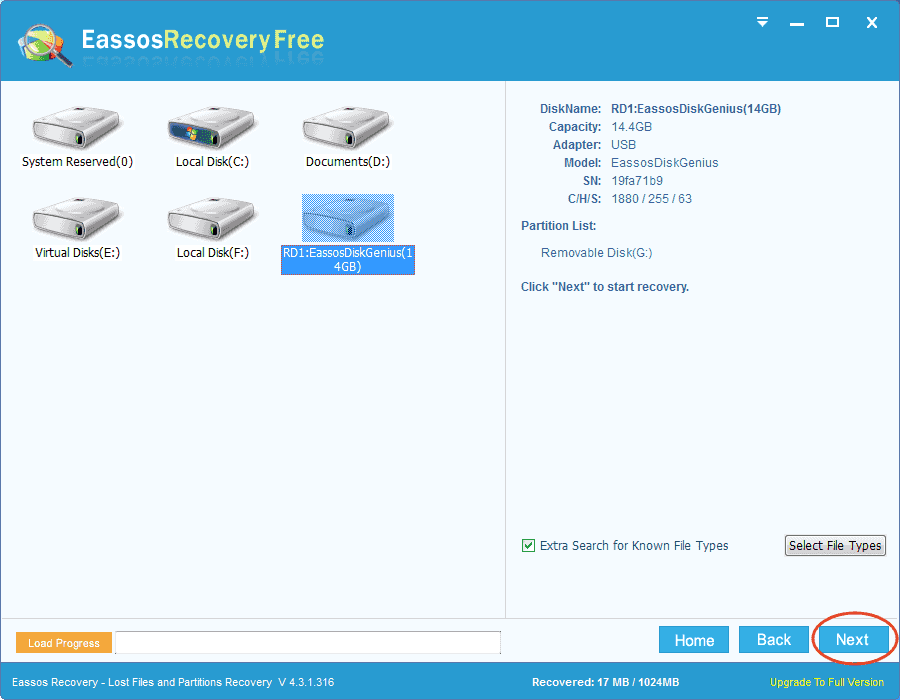 Third, select the path where lost data is originally stored. Then the program starts to search for lost files.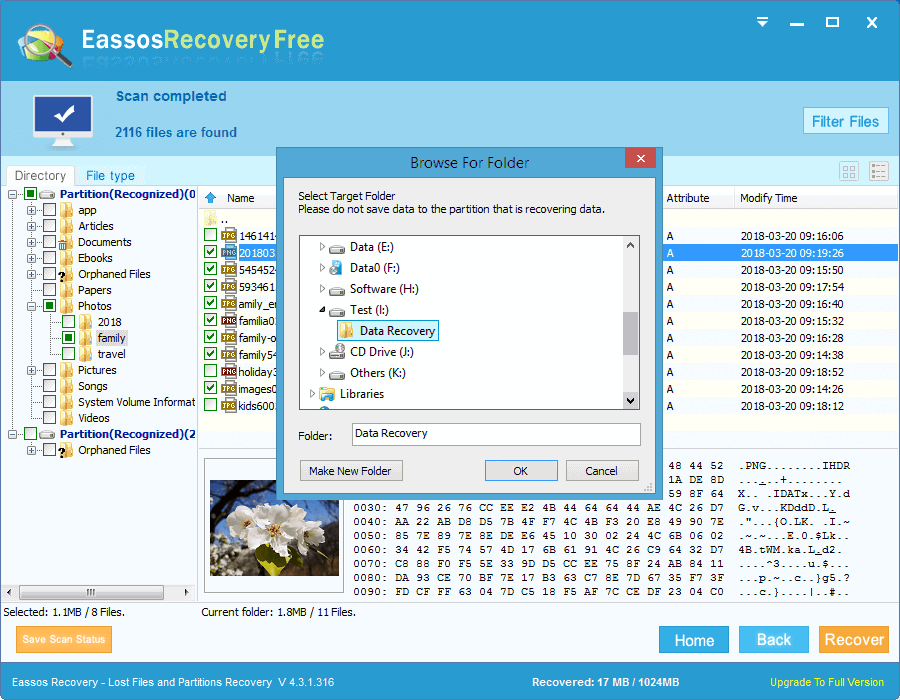 Finally, select files you need and copy them to a safe destination.