Updated on November 24th, 2020
The aim of this post is to show you how to do formated hard drive recovery safely in Windows 10/8/7, so that you can recover lost data from formatted disk, memory card, USB flash drive, etc. free of charge.
Is it possible to recover formatted hard drive?
Hard drive formatting is the action that makes the hard drive ready for use. Formatted operation can be carried out to hard drives as well as USB drive, memory card, cell phone, etc. at any time.Whether you perform the formatting intentionally or unintentionally, all files are wiped off from the disk. But, you also can perform formatted hard drive recovery to get back lost files by following advice below.
Get ready to formatted hard drive recovery
First, you should stop using the formatted hard drive. When you are aware that you formatted the wrong disk by mistake, you must stop using it, for instance, store files to the drive, because such operation may cause overwriting to lost files. Since overwritten files cannot be recovered, you can get a successful formatted hard drive recovery if no files are saved after data loss.
Second, never try reformatting the disk once again. In most of cases, the recovery will be quite difficult if the formatted hard is formatted for a second time. Thus, you ought to keep the hard drive well and go to the next step.
Third, find qualified and free formatted hard drive recovery software. If there is qualified and free data recovery software on your computer, then you'll be able to recover lost files from any formatted hard drive. You need to download such programs from regular software download site or program's official website. What's more, freeware is indeed available and you can try it first, for some freeware such as Eassos Recovery Free is as effective as shareware. If freeware works well then you don't need to spend even a penny.
Last, get the drive connected to computer. After formatted hard drive recovery software is installed, you need to connect the drive or portable drive to computer, so that the recovery program can scan it for lost files. When this is done, you should start the software and follow its manual to search for files. And formatted files will be listed at once the scanning process is completed. By then, you can see those lost files and folders which are waiting for recovery. What you should do is select files and copy them to a safe place which does not need file recovery. Those lost files can be copied back to their original drive only when you make sure all files are successfully retrieved.
How to recover formatted hard drive using free hard drive recovery software?
Step 1: Free download, install and launch Eassso Recovery Free edition on your Windows computer. Then choose Recover Files From Partition option from home interface.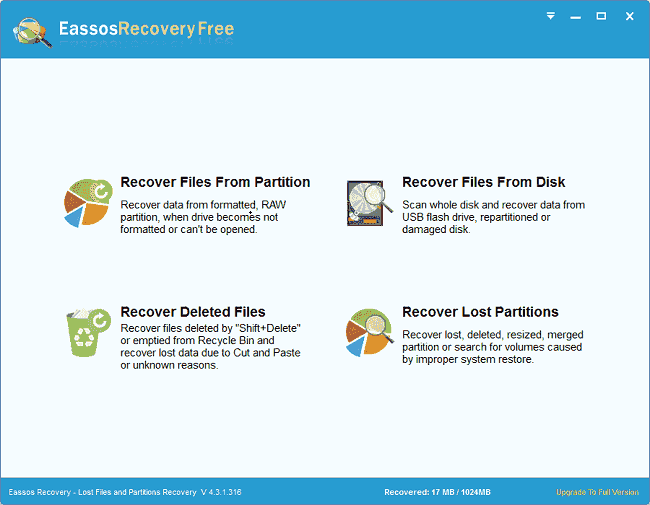 Step 2: Choose the formatted drive and click Next button. Then Eassos Recovery Free starts to scan the drive.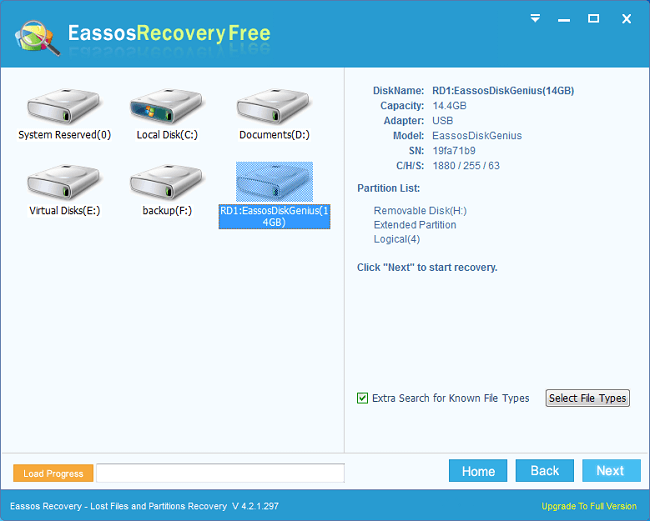 Step 3: Check recovery quality by previewing files.
In this step, you can view all recoverable files and check if needed files are corrupted via file preview.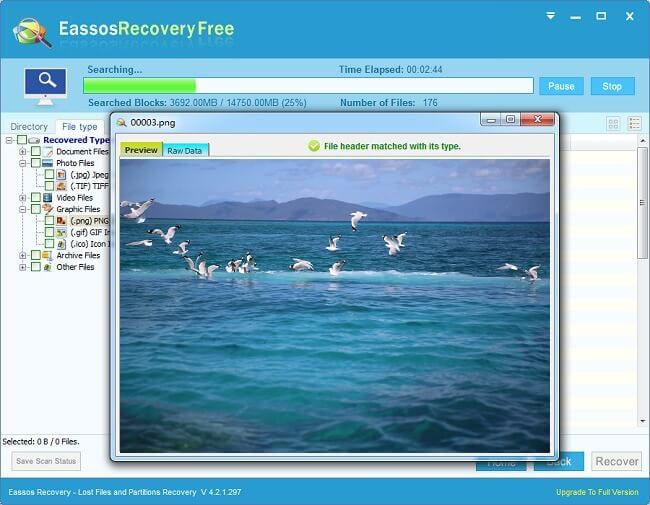 Step 4: Copy files to get them recovered. Copy files to a secure location and complete formatted partition recovery.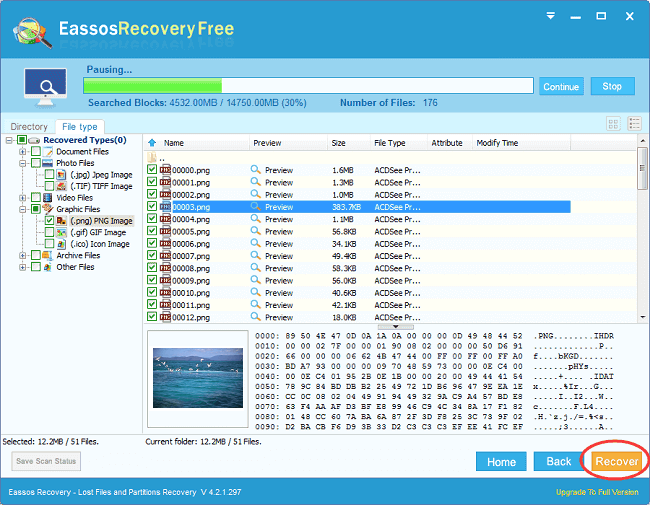 Conclusion
Formatted hard drive recovery can be an easy task with the help of Eassos Recovery Free editon, and yet no data recovery program can recover all files 100% for any data loss situations, so the safest way of preventing file loss is making backups for important files.
Related articles