Updated on May 13th, 2021
This post talks about free memory card recovery software and how to recover lost or deleted files from all kinds of memory cards.
Overview on memory card data recovery
With the continuous improvement of people's living standard and rapid development of electronic products, digital cameras gains wide popularity among all walks of life and they have become an indispensable part of life. We like recording every important moment in our lives by taking pictures or videos. Pictures or videos token by cameras are storage on memory cards such as Secure Digital (SD card), Memory Stick, Compact Flash (CF card), Smart Media Card (SM card), XD Picture Card (XD card), etc.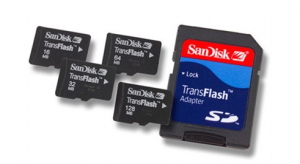 Sometimes, we need to transfer pictures or videos files from camera to computer for file backup or freeing up memory card; also, we often delete pictures that we are not satisfied. Inevitably, files may get lost in the process of handling files due to various reasons, for instance, unwanted human error, virus attack, memory card corruption, etc.
Free download memory card data recovery software – Eassos Recovery Free
Is there any solution that can recover lost files from camera memory card? The answer is definitely yes. Though camera memory card doesn't have Recycle Bin to restore files, deleted pictures or video files can be recovered by memory card recovery software. Eassos Recovery Free is free camera memory card recovery software which supports recovering deleted or formatted files and recovering partitions lost or corrupted.
Main features of memory card recovery software
Recover deleted photos from memory cards;
Recover lost videos from memory cards;
Recover files from formatted memory cards;
Recover files from damaged, unreadable or defective memory cards.
All sorts of memory cards are supported
Secure Digital card, SD card, SDHC, miniSD, MicroSD (TransFlash) card recovery;
Compact Flash card, CF Type I, Type II, MicroDrive, CF card recovery;
Memory Stick, Memory Stick Pro, Duo, Pro-HG, XC, Micro(M2) recovery;
MultiMedia card, MMC card recovery;
SmartMedia, flash card recovery;
xD Picture card recovery;
Cellular phone, mobile phone memory card and digital media recovery;
MicroSD or MicroSDHC card used by Android smart phone;
How to recover lost or deleted files from memory card using free memory card data recovery software?
Step 1. Install the software to a healthy Windows computer or laptop.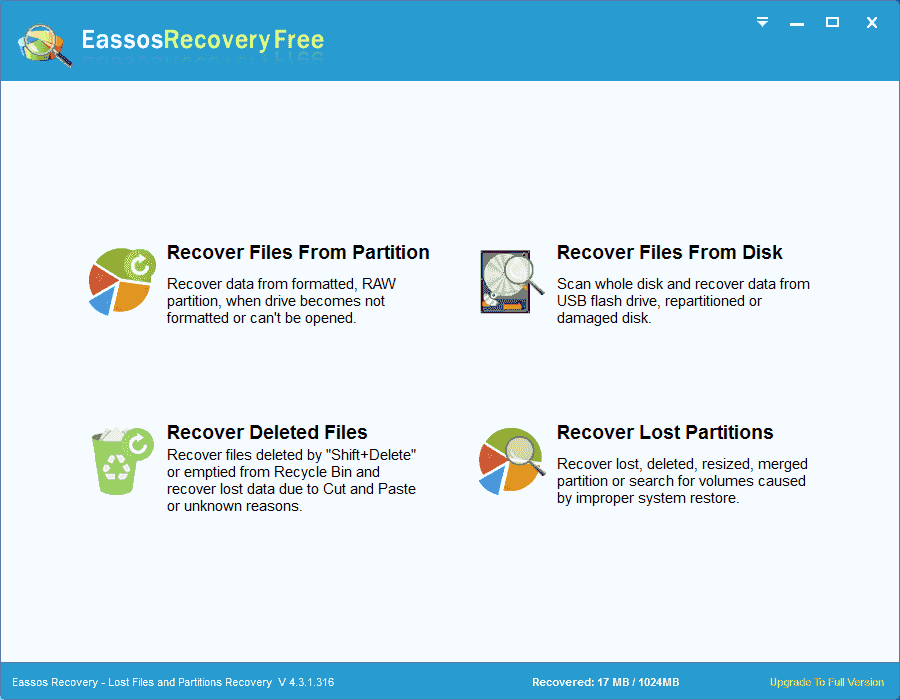 Step 2. Select the most proper recovery feature.
Step 3. Select the memory card. The memory should be connected to computer via card reader, so that it can be recognized as removable device by system.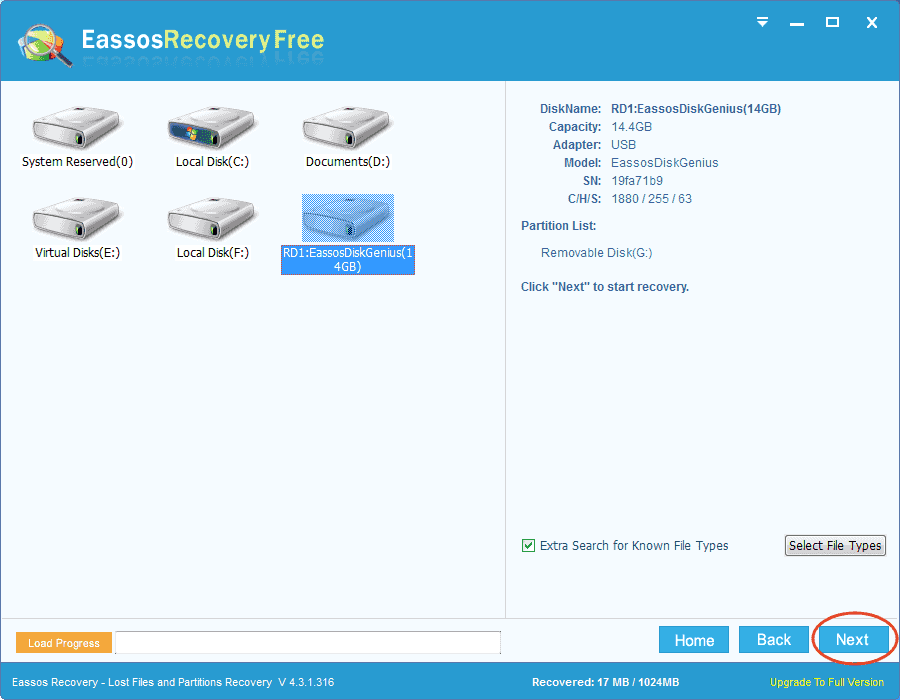 Step 4. Scanning for lost files. This process is automatically performed by Eassos Recovery, so you just need to wait for a while.
Step 5. Preview files and recovery.