Updated on November 24th, 2020
Data loss happens to flash memory
Removable storage devices that are produced based on flash memory are frequently used these days. Such devices are in diverse formats in our lives such as SSD, USB flash drive, SD card, etc. They are not priced highly and capacity keeps increasing. Users are able to store huge amount of data including photos, documents, picture, apps, emails and so on in digital cameras, memory cards, cell phones, SSD, etc. There is one thing that all these portable drives have in common: flash memory.
Generally speaking, flash drive contains two electronic parts. One is the adapter (interface) which can be USB, SATA, mSATA, SD, etc. The other part is memory chip which is used ti store data. Flash memory is a kind of semi-conductor and non-volatile memory that has fast read and write speed. Files stored on flash memory can stay for good until memory ship is not physically damaged. However, there are many other causes that threats data security.
Reasons behind flash memory data loss
One possible reason is the way how we use removable devices. They can be plugged to computer to transfer and access data. Also, we'd like to carry them anywhere we go. They are exposed to various static electricity, shocks, high temperature, unexpected power failure, bad sectors, etc. In brief, flash drives are easy to get damaged.
Apart from physical damages, data on flash drive may get lost due to many logical problem, for instance, partition corruption due to file system damage, accidental deletion of significant files, formatting of flash memory, virus infection, operating system error, etc.
Flash memory recovery software
As long as the flash drive is not physically damaged, you can restore lost files from flash memory by yourself with free data recovery software. Flash memory recovery can't be carried out once the drive is physically damaged, which requires professional machines to read the memory chip for lost data. Here we only explain how to restore lost data from corrupted flash memory drive.
Eassos Recovery is qualified program designed for flash memory recovery. It has good compatibility with all removable drives that are based on flash memory as well as all brands of traditional hard drives. The following part is the useful guide of recovering corrupted flash memory.
Steps to recover deleted or lost files from flash memory
Step 1: Install Eassos Recovery to a Windows computer, and launch it.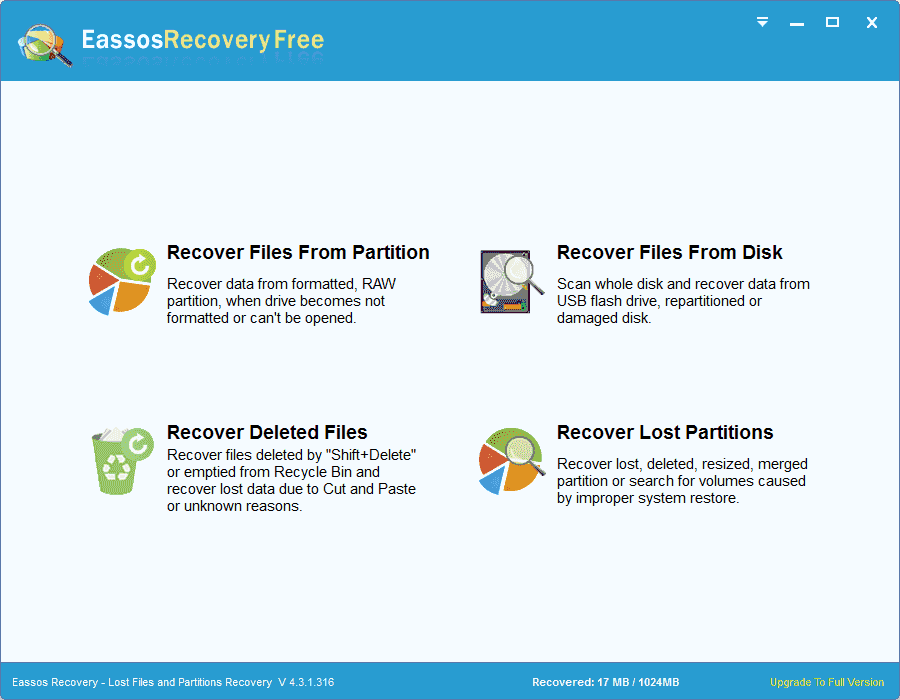 Step 2: Select correct recovery module for the corrupted flash memory disk.
Step 3: Choose the flash memory and click "Next" to scan lost files.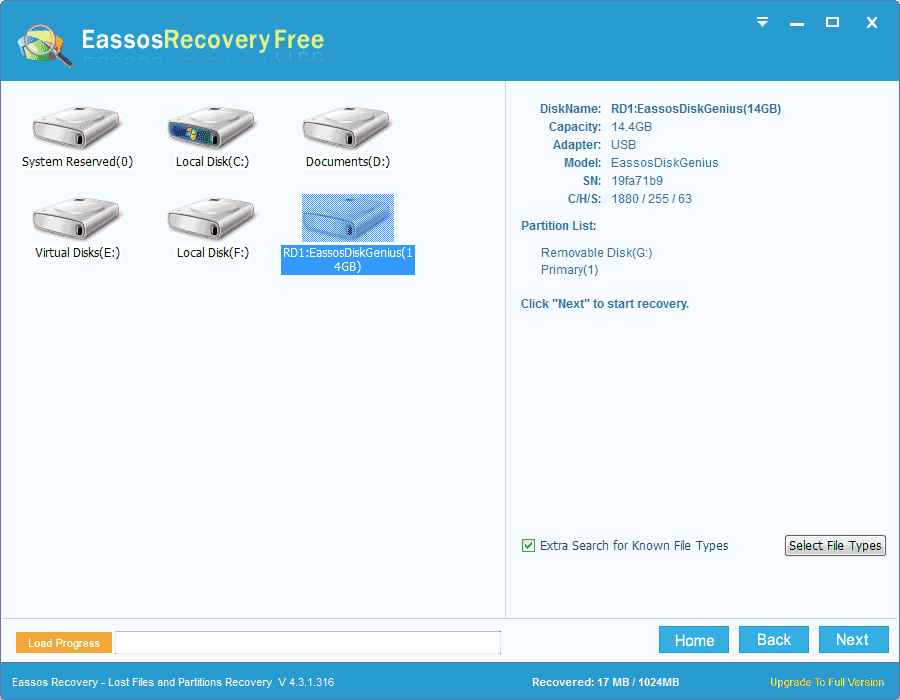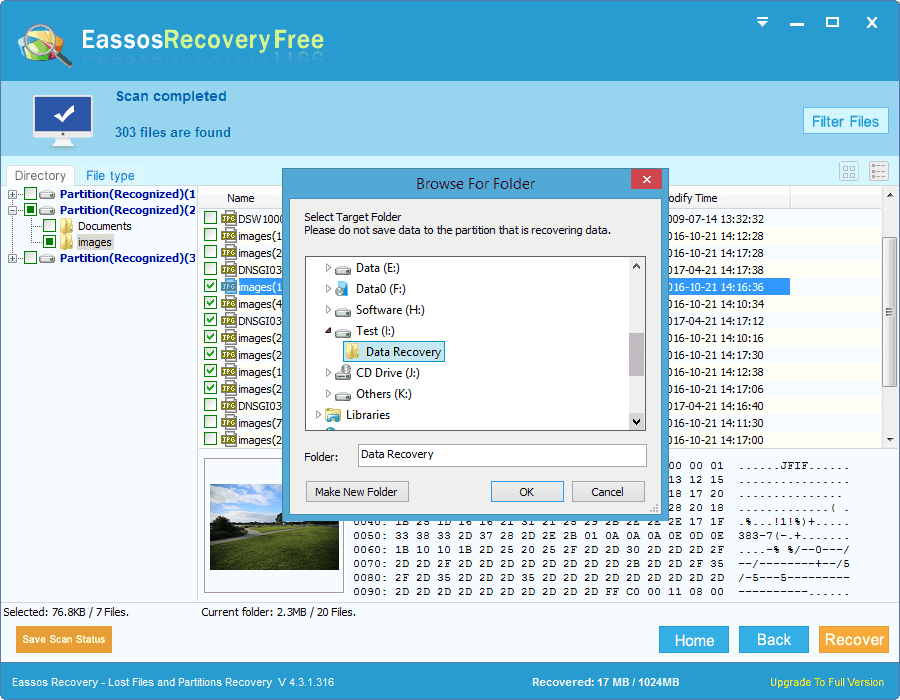 Step 4: After scanning process, you are able to save desired files to appointed path.
Step 5: When you finish the first three steps, you can check recovered files from the target folder.