Updated on November 24th, 2020
Media file storage device and file loss issue
Media file is the umbrella name of many formats of files, such as photos, songs and films. These broad classifications still can be further divided into various file formats. For instance, photos can be stored in formats of RAW, PNG, JPEG, GIF, TIFF, etc. A picture saved in tiff format can get satisfied quality but it is usually in large size. Thus, you can easy use up all space of memory card or hard drive partitions with fewer photos. For that reason, you can try another file format JPEG which can compress photo to a smaller size and guarantee good quality.
Video files are very common in daily life, as they can be played by many devices like computer, TV, cell phone, MP4, etc. Most frequently used formats of videos files are MP4, MPEG, AVI, RMVB, etc. These files together with audio files can be edited by professional program as well as played by various players for entertainment, so that we can enjoy music, movies or TV shows anytime we want.
Media files are so important to our life and work that we usually can afford to lose them. If your media files are lost, you can get them back using solution offered by this article.
Reasons accounting for media file loss
You must have encountered this issue. One night after working, you are going to watch a movie from computer. But you fail to find in anywhere on the hard drive. Why? The movie might be deleted by accident while you are bound up in your work. Then you might empty the Recycle Bin. Many users complain that their files just get lost for no reason.
Another possible reason that cause data loss is computer virus which is able to delete or damage file without informing users. Besides, hard drive bad sector can't be neglected while you are looking for causes of file loss.
No matter whether you have found the real reason of medial file loss, you certainly ask the question "Is there any way to recover lost media files from computer?" Sure! You can perform media file recovery with third party recovery tool Eassos Recovery. Sometimes free file recovery software can be as powerful as paid software.
Key features of Eassos media file recovery software
It supports all mainstream file system formats: NTFS, FAT12/16/32, exFAT
Recover files from various media file storage devices or players
It is compatible with all versions of Windows system
It can recover formatted or lost files and undelete media files
Very easy to use and recovery steps are simple
Preview pictures, videos and audios before recovery and purchase
Steps of recovering lost media files with Eassos Recovery
Step 1: Install and launch this media file recovery software and select recovery module.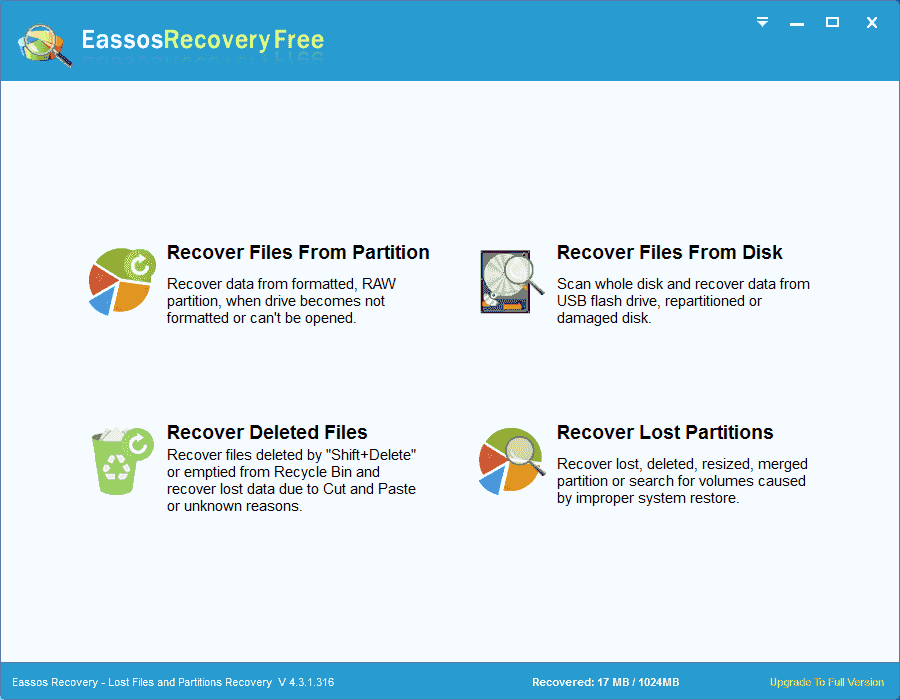 Step 2: Select the media file storage device and click "Next" to start file scanning.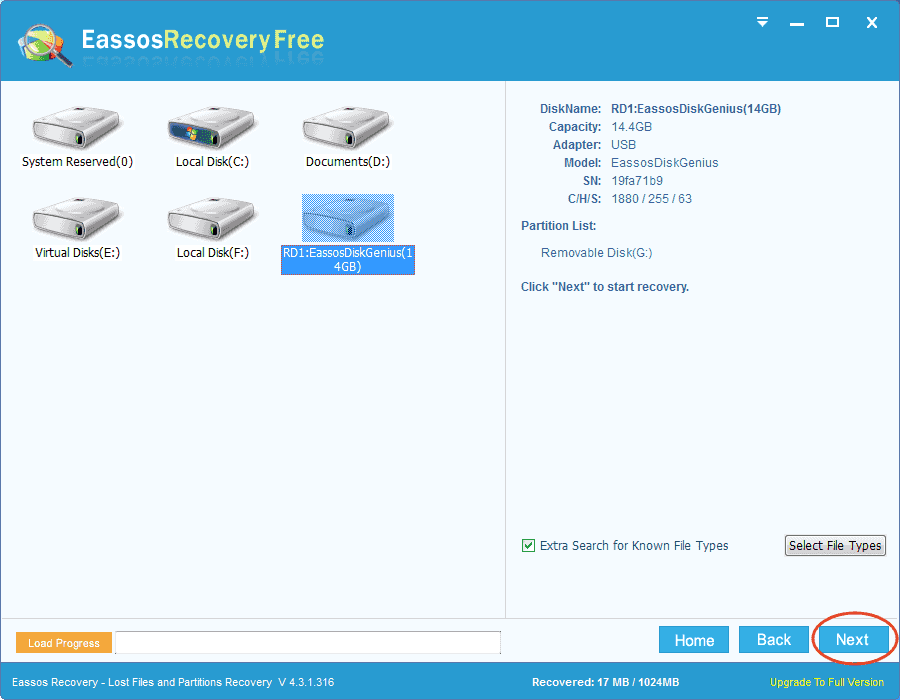 Step 3: Preview and save desired media files.