Updated on May 13th, 2021
Computers together with other digital products (such as digital camera, cell phone) play irreplaceable roles in life and working of individuals, companies, and other organizations. The normal and smooth working of small or large companies heavily counts on computers. Unluckily, these products are not as perfect as we expected and problems such as data loss cannot be avoided. And data loss problem may lead to bit trouble or huge financial loss to the users.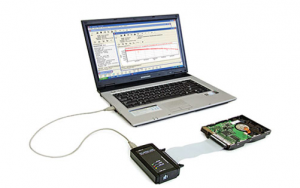 Fortunately, as the development of data recovery technology, easy and efficient solutions to data loss are available now. And the most suitable one for common users is using data recovery software. Such software allows users to recover deleted and lost files as well as formatted, damaged, deleted or corrupted partitions from data storage devices, including computer hard drive, SSD, USB drive, memory card, pen stick, virtual disk, RAID, etc. Also, such program is not highly charged, and some are even for free. Since paying recovery professional is expensive way too much, recovery program is the most appropriate choice when data loss happens.
Scenarios of when data recovery software can come to use:
Recover and retrieve deleted files that are emptied from Recycle Bin and deleted by keys Shift + Delete;
Recover files from inaccessible partitions or drives which can't be opened and reports errors, say "The disk in drive G is not formatted. Do you want to format it now?"
Get back lost partitions which result from partition table damage, system crash, or computer is restored to factory settings, hard drive repartition, etc.
Rescue files and folders from formatted hard drive, USB flash drive, SD card and more;
Recover files that are lost as the result of virus or malware.
It is ideal to use a recovery program which is user-friendly and requires simple steps of recovery process. It is supposed to have efficient functions be equipped with broad compatibility to various files system and Windows versions.
Eassos Recovery is such an qualifies data recovery program which can be learned to use in minutes by any computer newbies. It requires the least efforts from users and its wizard interface will clearly guides users to complete recovery task. Users need to click the suggested buttons and the program will do the rest work automatically.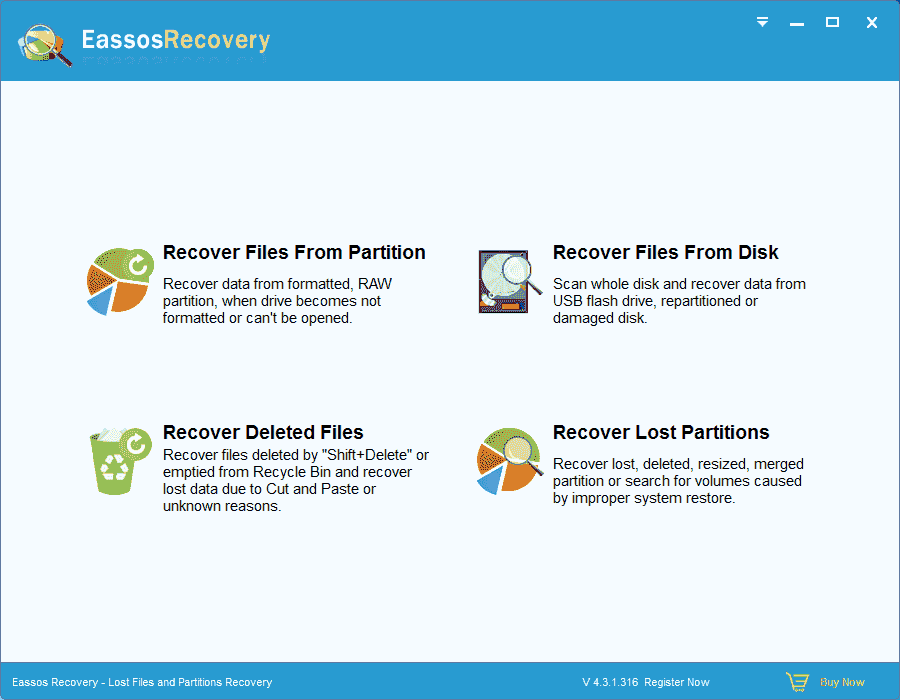 Eassos Recovery enables users to recover lost files and folders with their original name and directory structures as well as supports listing files by file type. After file scanning is done, users can filter and look for files in different ways, such as file filter, file preview, file size, date, etc.
Data recovery software can help you recover lost effectively when it is user friendly, easy to use, functional, compatible with various media.
To get started in your data recovery process, you can go to https://www.eassos.com/