Copy Sectors
This feature can be used to perform sector to sector copy for source drive, so that you can get an identical copy of source partition or hard disk. You can use it to copy all sectors of an entire hard drive or only a part of sectors of hard drive. Besides, this feature can create a sector-level image file for select drive.
1. Click "Tools" menu and select "Copy Sectors".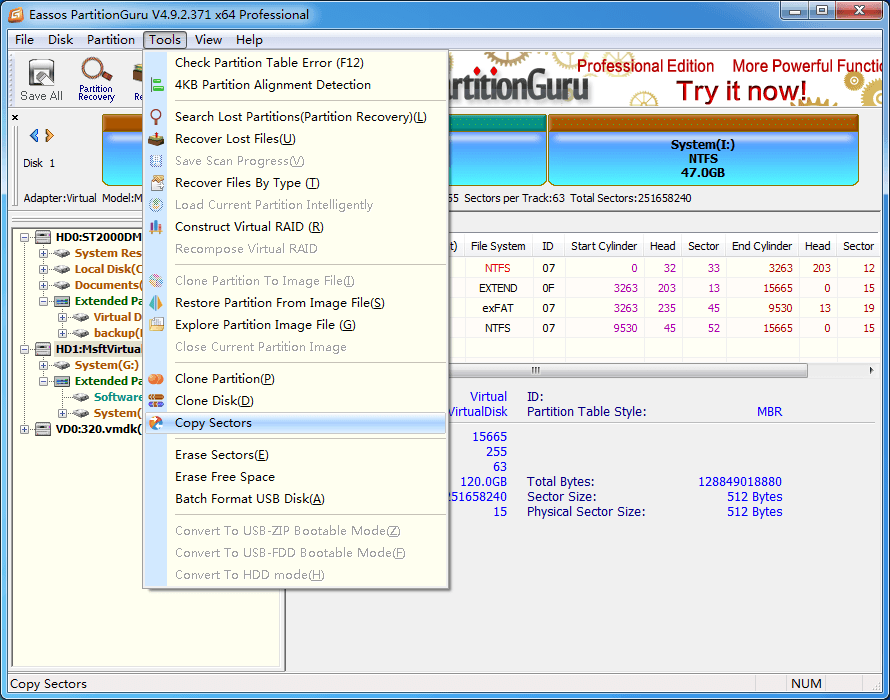 2. Select source and target disk (or image file) and set up rules for the operation. Then click "Copy" button.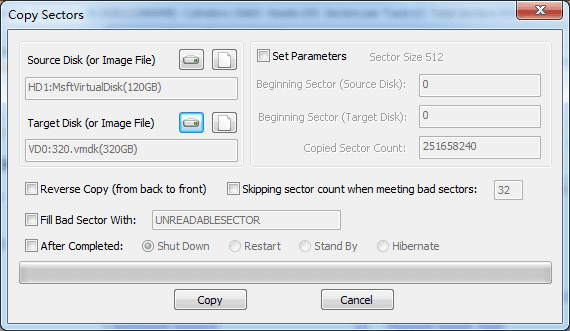 3. Click "Complete" button when it's done.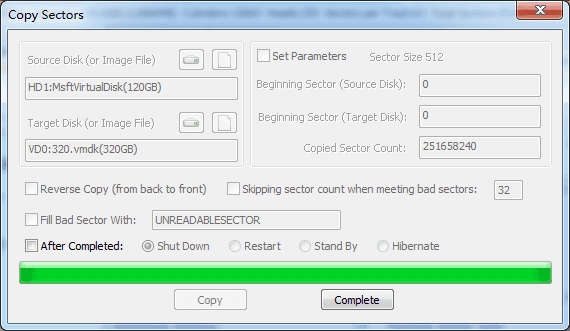 The target disk will be totally the same as the original one, thus you can perform data recovery from both source disk and target disk.