Updated on November 24th, 2020
People are fond of taking photos and recording videos for memorable activities since digital camera and cell phone have extremely simplified the way of capturing photos. What should you do if photos saved on digital are deleted? To fix the problem, Eassos Ltd. has released professional undelete freeware which is able to easily undelete digital camera photos and videos.
Eassos Recovery is advanced digital camera recovery software and it can undelete digital camera photos and images, restore missing audio and video files from damaged digital camera. This freeware can work with all popular brands of camera, such as Nikon, Canon, Kodak, Olympus, Samsung, Sony, Panasonic, Fuji, HP, Toshiba, LG, etc. Furthermore, Eassos data recovery tools can restore all formats of multimedia files, for example, jpg, jpeg, png, 3gp, mpeg, avi, mov, etc. from camera, cellphone, laptop, etc.
Eassos undelete freeware retrieves your missing or corrupted photos from damaged camera card, for instance, error messages "it is not formatted…" "…drives not detected…" or "access is denied…" are displayed when you are trying to access photos on the memory card. Eassos Recovery allows users to rescue and restore lost and deleted photos from crashed memory card on your digital camera. It scans your memory card fully and deeply, then locates erased or deleted photos for preview and final recovery. This recovery tool contains a variety of specialized features, and some of them are:
It can be used when Windows is working or under Win PE and Dos
It helps users easily recover deleted photos, images, snapshots, pictures, videos and audio files
The recovery wizard is designed based on GUI interface, which is easy to operate
Detailed user guides with screenshots are provided on its website
Trial version is available, so that all users can test and try before payment.
How to undelete digital camera photos with Eassos photo recovery software?
Step 1: Download and install the latest version of Eassos Recovery which enhances photo recovery result.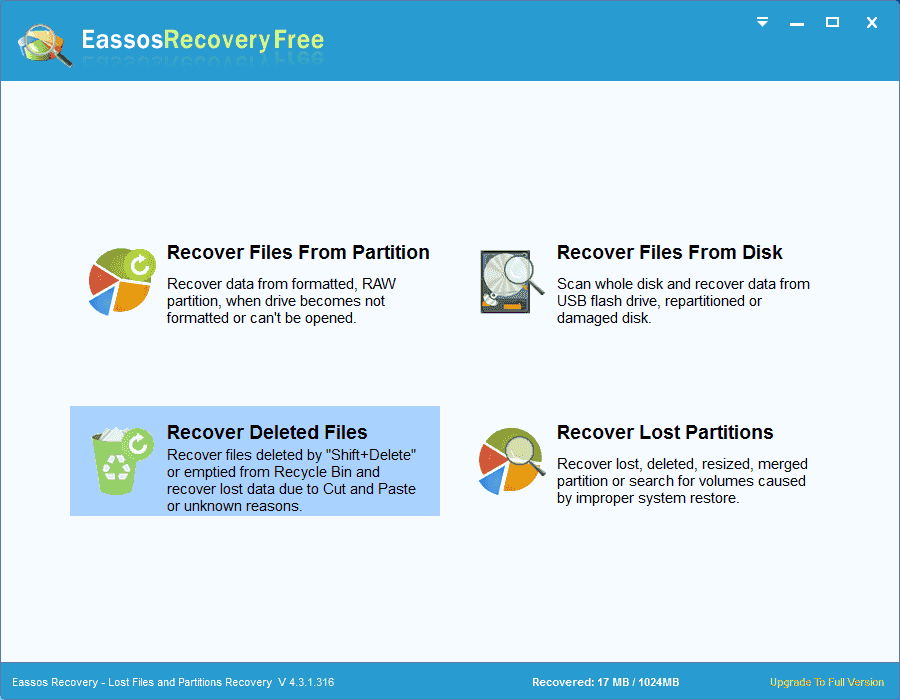 Step 2: Connect digital camera card to computer and start the recovery program.
Step 3: Select recovery mode on the main interface by clicking correspondence button. The first function is used to recover missing photos from formatted, crashed and damaged memory card.
Step 4: Select your memory card and click "Next" to start in-depth scanning.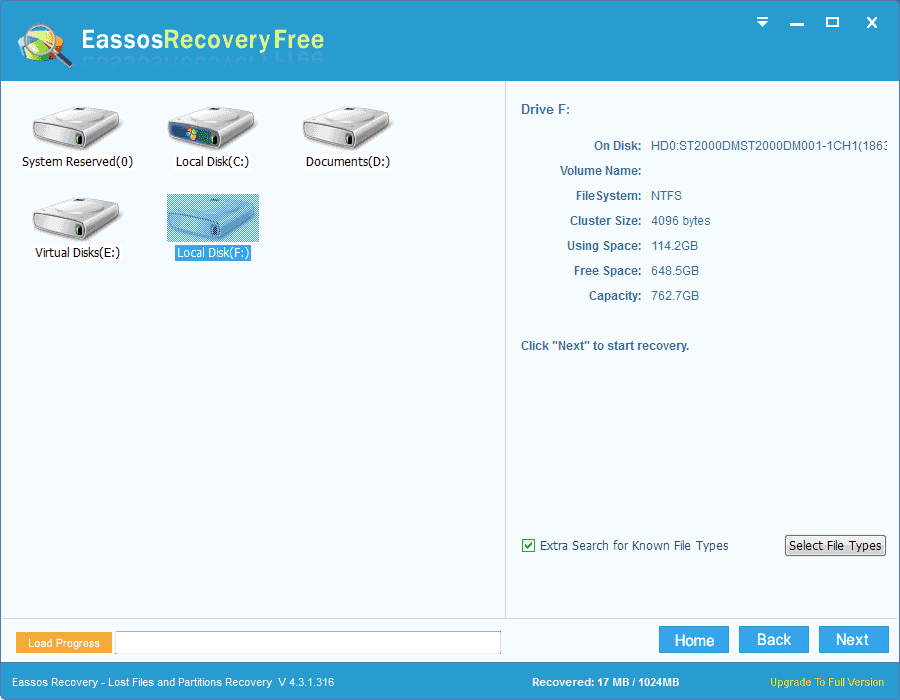 Step 5: When file scanning is done, you can preview and save photos.