Updated on May 14th, 2021
SD card is a kind of data storage device which is resemble to all other memory cards like TF card. SD card is usually placed in cell phone or digital camera to take pictures, record videos, download music or movies. Users are allowed to store a plenty of data on SD card counting on the capacity of the card. Once in a while, it happens that files get deleted or formatted by accident, which brings big trouble to users.
Most users who work with SD card will be confronting some problems, for example, unintentional card formatting, some handling the card improperly while transferring files between computer and other devices, SD card failures due to unknown reasons. Thanks to the rapid development of science and technology, all problems can be fixed in an easier way, which is true of data loss. Lost data can be retrieved with program that supports recovering files from memory card.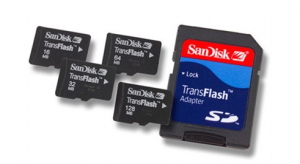 If you have an SD card which is suffering from data loss and you are searching for solutions then you should go with SD card recovery software option. Fortunately, owing to the technology perfection, this problem is no longer deemed the difficult one. Because there are programs that are available online and users can download them for free. Such program usually runs a file searching to find our missed or lost data. When the file scanning process is finished, users can check and select files and then get them restored.
Eassos Recovery is one of the most popular SD card recovery programs, which can recover lost or deleted data including images, audio and videos files. Also, it can recover files from SD card which is damaged, corrupted or inaccessible. This software is compatible all types and brands of SD card and its easy-to-use steps suit for various users, ranging from beginners and professionals.
Anyone who needs to recover files can run the program and start recovery on his/her own. And this tool works well with all Windows versions, such as Win XP, Vista, 7, and Win 8. After installing the program, users can connect the SD card to computer and then launch Eassos Recovery to start recovering process.
Powerful as the software is, some tips you should follow in order to get content recovery result. Do not take any new picture or recording videos to the memory card before all lost files are successfully recovered. This is very helpful to avoid data overwritten.
In brief, it is quite easy and time-saving to carry out SD card recovery with Eassos Recovery and all users can be free of anxiety when coming across the data loss problem. All you need to do is downloading the software and following its step-by-step wizard interface.