Updated on November 24th, 2020
It happens quite so often that you are in a situation where you want recover permanently deleted files for free. Lost files are deleted by Shift + Delete or deleted from Recycle Bin. Facing such problem you can use data recovery freeware to recover lost data.
Theoretically, when a file is deleted, what happens is that only the reference location of the directory structure is deleted, but the space that stored the file data remains unaffected. Before newly saved data overwrites the space, files can be recovered easily and successfully. To guarantee a successful recovery, do not store any data or carry out any other operations to the hard dive after files are deleted.
Here are two useful programs that you can use to help recover permanently deleted files.
Eassos Recovery Free
This is an effective data recovery freeware. It can be used under most Windows system and can recover files from various storage devices which can be connected to computer. It has an easy to use interface and offers advanced recovery mode for different data loss situations. The recovery mode "Recover Deleted Files" is designed to recover permanently deleted files from computer and various portable devices.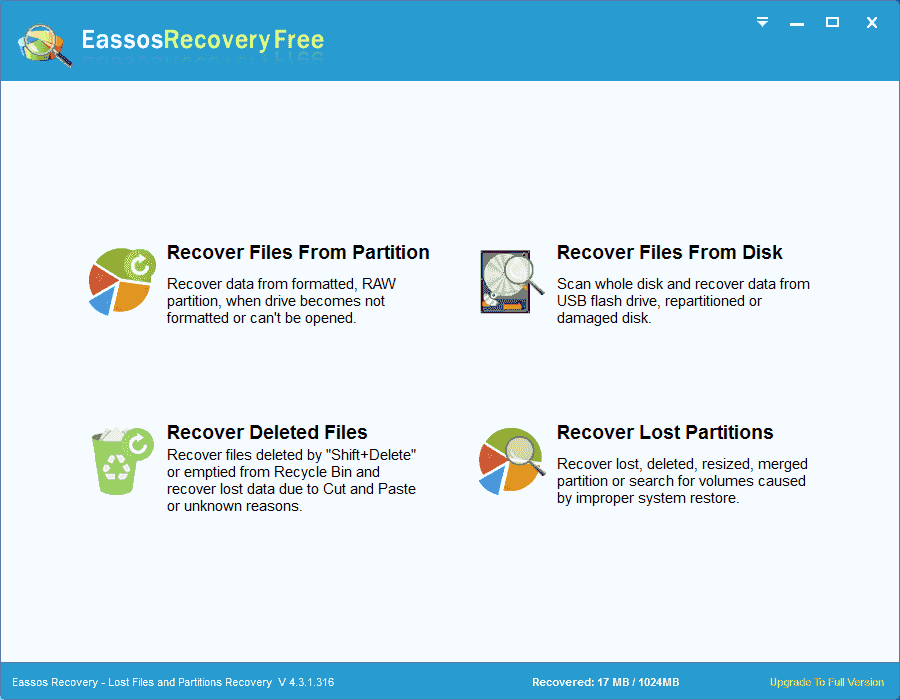 PartitionGuru Free
This software is also for free. It features as its versatility, which is capable of performing file recovery, partition recovery, partition management, backup and restore, etc. To make it work, just start the software and you will see partitions and hard drives on your computer. Select the partition that originally stored lost files and then click the button "File Recovery". When the scanning is completed, you will see lost files. Choose files you need and carry out file restore.