Updated on November 24th, 2020
USB flash drive have brought us so much convenience and we are used to store a copy of important files from computer to a USB flash drive in case of any unexpected emergency that may happen to hard drive. Operating system crashing, file system corruption, hard drive failure, virus attack, and accidental deletion or formatting are top listed causes of data loss from computer.
A great many users believe that files and folder will escape data loss by transferring or making backup to USB flash drive or other storage media. Have you ever spared a second to think of some of the following scenarios and USB flash drive recovery needs to undelete files like there devices.
Data loss scenarios happen to USB flash drive
Delete files from USB flash drive by mistake and deleted files can't be found in Recycle Bin
Delete data from USB flash drive carelessly by keys Shift and Delete
Error happens while cutting and pasting files, and files can't be found from original location and target path
Forget to unplug USB flash drive before computer shuts down and some files get lost
Unexpected power failure while transferring data
Unplug USB flash drive in improper manner
File system corrupts and the disk become inaccessible reporting errors like "G:\ is not accessible. The file or directory is corrupted and unreadable."
Virus or malware attack and files get damaged or deleted
Other unknown reasons lead to file deletion
How to undelete files from USB flash drive
It is suggested to recover deleted files from USB flash drive with file recovery software, for this is the most efficient and direct solution. And Eassos Recovery will be a wise option. This data recovery freeware provides five effective recovery modes via its wizard interface. It enables you to recover deleted, formatted and missing files from all storage media under Windows system at great ease.
Useful tips you have to care
Before all deleted files are retrieved successfully, you should keep the USB flash drive in secure place and never try storing file or create folders on it. No more operation except data recovery can save files, thus do not try other operations such as formatting, reformatting, check virus, perform chkdsk, etc.
Step-by-step guide of file recovery
First and foremost, free download Eassos Recovery and install it properly.
Step 1. Run the program and choose proper function on the main interface.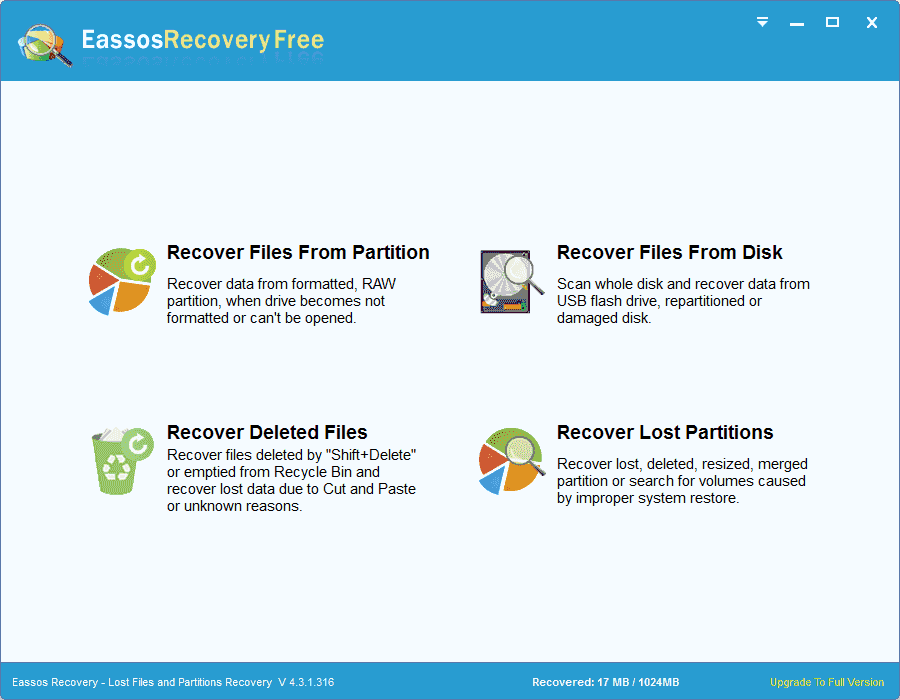 Step 2. Click the icon of USB flash drive on the software and then click "Next" to start scanning.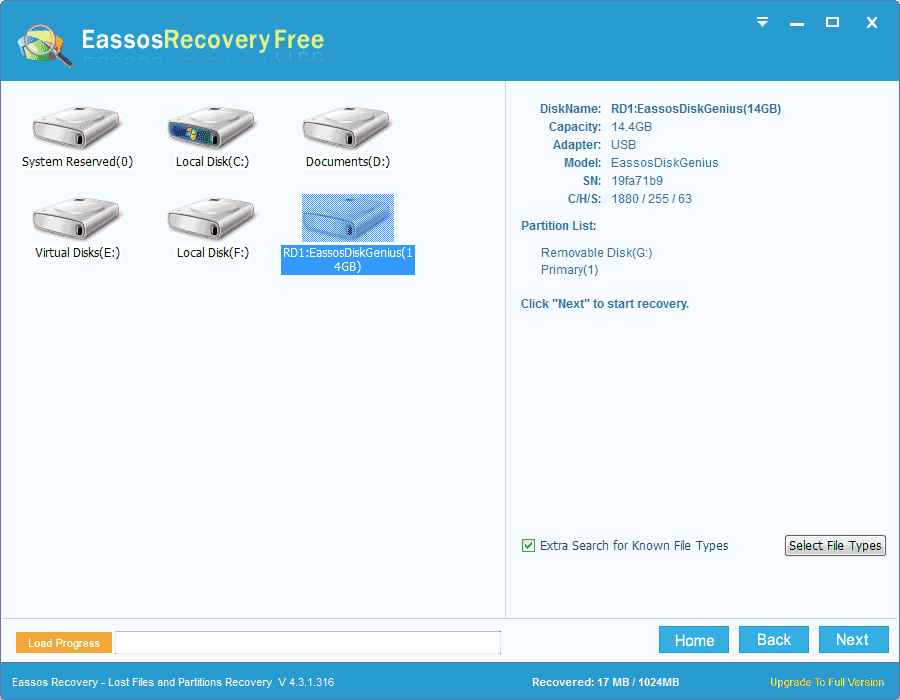 Step 3. After file scanning is done, you can see all recoverable files listed by the program. Before actual recovery, you can preview deleted files and then get to know the possibility of successful recovery.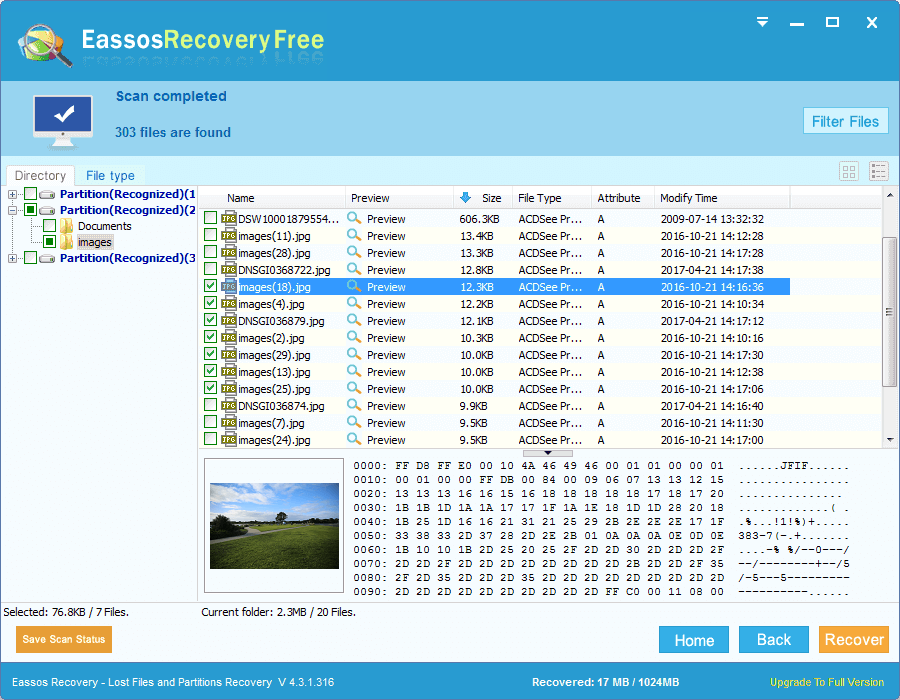 Step 4. Select files you want to recover and click "Next" to complete recovery. (Note: these recovered files should be placed in other location which is different from the original path.)