Updated on May 14th, 2021
Can you handle the situation that your computer fails to boot? Will you be sad if your files disappear due to certain reason? What's your reaction when you hear strange noise coming from hard drive? If you can't deal with all these problem without difficulty, then you are not able to foresee or fix data loss issue.
Hard drive crash causes data loss
Hard drive crash or file missing may happen to anybody at any time. This can be one of the least desired situation people will meet. Fortunately, data recovery gives hope to us in this digital world. Although hard disk failure doesn't happen frequently, it impacts data in great extent. Usually, people fail to predict when hard drive will corrupt, thus users are always suggested to keep a recent backup for important data. As to the situation that users are unable to prepare solution before data loss occurs, free hard drive recovery software can be the saver, as it can retrieve data free.
If your hard drive sends signs and warnings while it is working, you should be cautious, as it might be fail. The best option is backup data as soon as possible, because when it fails, it won't work, and data on hard drive will be inaccessible.
Symptoms of hard drive crash
System can't boot.
Computer freezes or hangs recently
Partitions on hard drive become inaccessible, such as RAW.
Clicking or grinding noise from hard drive.
Read or write speed slows
"Disk is not formatted" "Windows was unable to format F drive" "…stop responding" and other error messages.
Free hard drive recovery software
When hard drive crashes, you need to judge whether it is a physical failure or logical problem. Data recovery is available for both logical and physical failure, and yet users can't deal with physical problem by themselves. Because, that needs the help of specialized machines. However, users can perform data from hard drive which is logically damaged with free hard drive recovery software.
Eassos Ltd. has over five years of experience in data recovery skills and software development. Its products like Eassos Recovery is trusted recovery software which is workable in crashed hard drive recovery.
Steps to recover lost data from crashed hard drive
Step 1: Download and install Eassos Recovery and get it started for rest recovery process.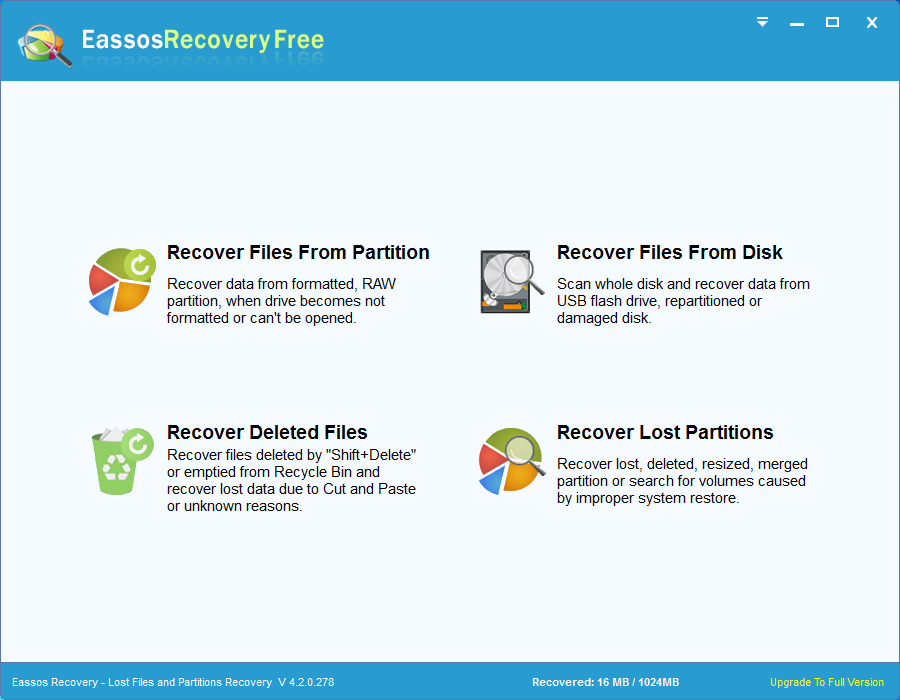 Step 2: Connect the crashed hard drive to the computer where Eassos Recovery is installed.
Step 3: Select recovery mode for the problem hard drive.
Step 4: Select the hard drive and click "Next" to scan the drive.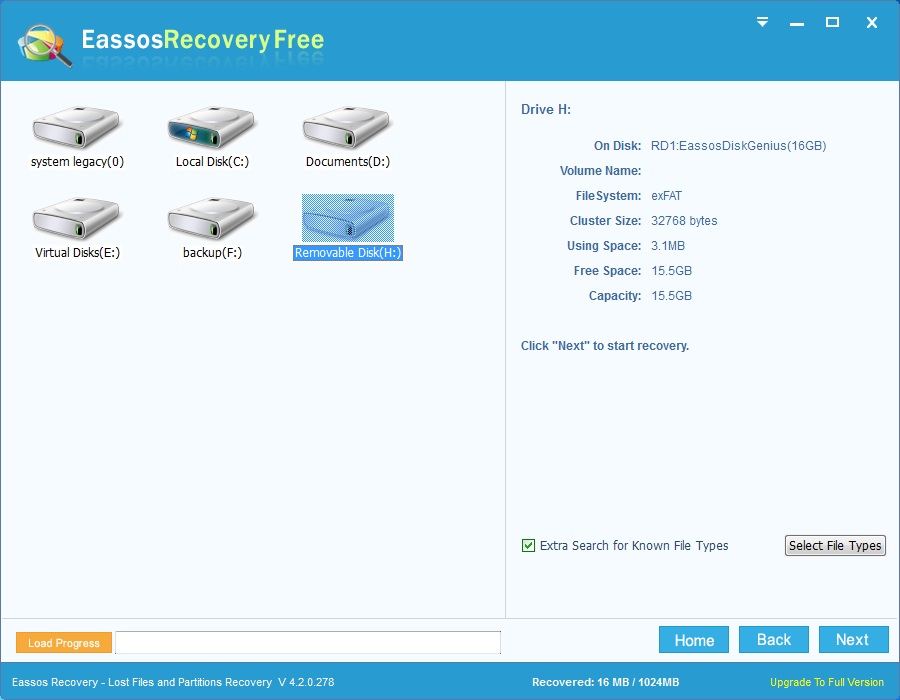 Step 5: Preview listed files on the recovery software, and save wanted files.