On this page, you will learn how to recover deleted files, videos and photos from memory card with free data recovery software. Accidentally deleted data from memory card? Do not save any new data on it, free download Eassos Recovery Free and follow steps below to get data back.
Accidentally deleted files from memory card
Memory cards provide a data storage solution for various digital devices such as digital camera, cellphone, notebook, music players, pen drive, etc. They can be used to store images, music, videos, documents, apps, games, backups and so on. Memory card is a generic term, for it can come in difference types, size and capacity, for example, SD card, TF card, mini SD card, SDHC card, CF card, and more.
Every now and then, you may unintentionally delete files from a memory card before you back them up successfully. Apart from accidental deletion of files, there are many other causes of memory card data loss, for example, improper remove memory card, formatting, virus, RAW drive, bad sectors and the like.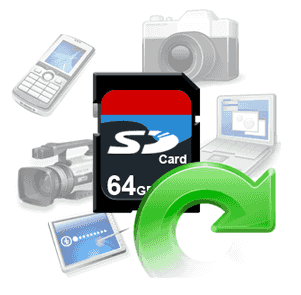 Is it possible to recover deleted files from memory card? More often than not, deleted files are not immediately wiped from memory card and they invisibly stay on the device until they are overwritten by new data. Therefore, there is no need to be panic when you are aware of the issue.
How can I recover deleted files from memory cards? First and foremost, check if you have backups for lost data. A recent backup can help you get rid of the problem smoothly. Without a backup, you can try memory card data recovery.
Prepare for recovering deleted files from memory card
We all make mistakes, but not all of us can remedy them correctly. When it comes to recovering deleted or lost files from memory, we have some preparatory work to do in advance.
First, turn off the digital product and take the memory card out. Then use a card reader to connect it to a Windows computer. Next, choose a data recovery program. Dozens of data recovery tools can be found in the market, and the price might range from zero to hundreds. If you have limited budget for such products, choose memory card recovery freeware, such as Eassos Recovery Free.
To get a better recovery, please also pay attention to these aspects:
Do not write data to the memory card. The chance of recovering deleted data will hugely reduce as long as there is data written on the deleted space.
Do not format the memory card. Formatting tends to affect the memory card recovery result, thus do not format/reformat memory card before recovery.
Keep the memory card away from physical damages, such as fire, water, for they will turn memory card recovery to technically impossible.
The step-by-step guide to recover deleted files/videos/photos from memory card using free recovery software
Eassos Recovery Free is free data recovery software that supports to recover lost, deleted or formatted files, photos, videos, audios, documents and other types of files. Deleted file recovery can be performed on hard disk, external HDD, USB flash drive, pen drive, memory card, etc.
Step 1: Free download and install Eassos Recovery on your computer. Then choose Recover Deleted Files on the home interface.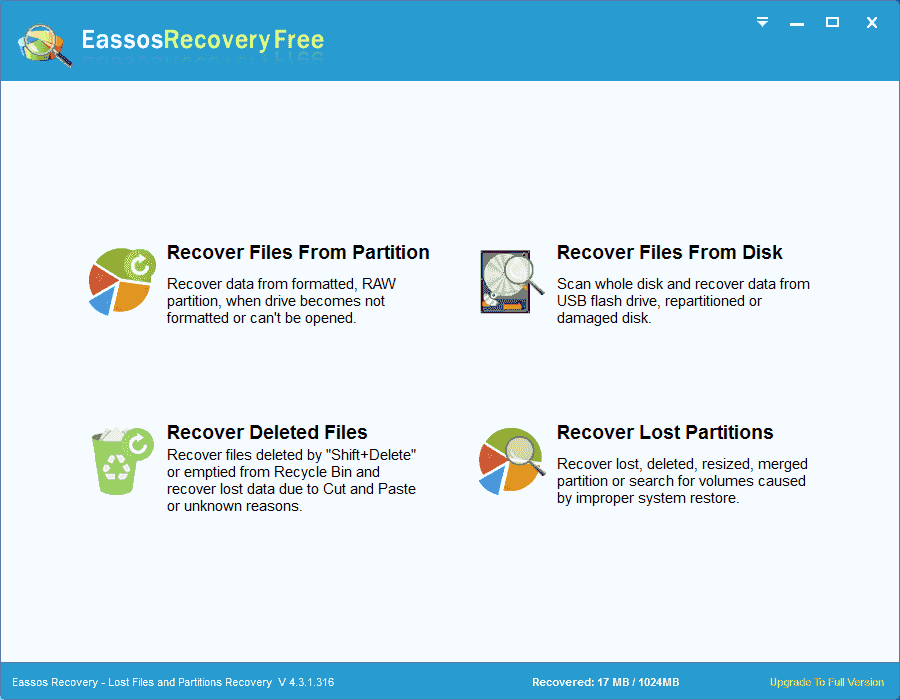 Step 2: Select the memory and click Next button to start scanning for deleted files.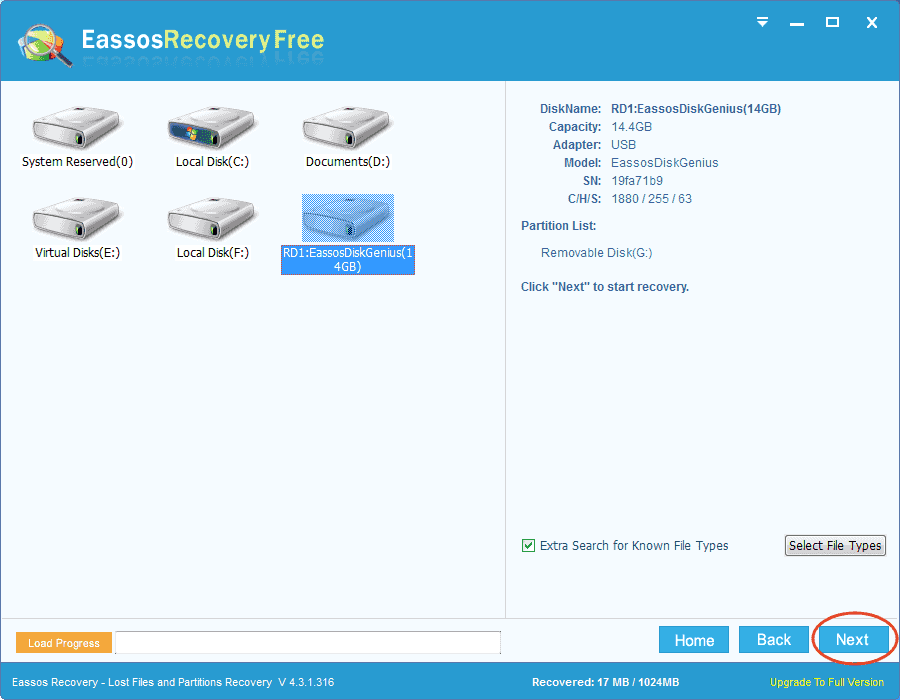 The scanning stage won't take long, as a memory card has much smaller capacity than hard drives. Wait for a while and scanning will complete.
Step 3: Preview lost files.
You should see a list of files and folders after scanning finishes, and you can double-click files to view file content. File preview helps to verify if needed files have been found.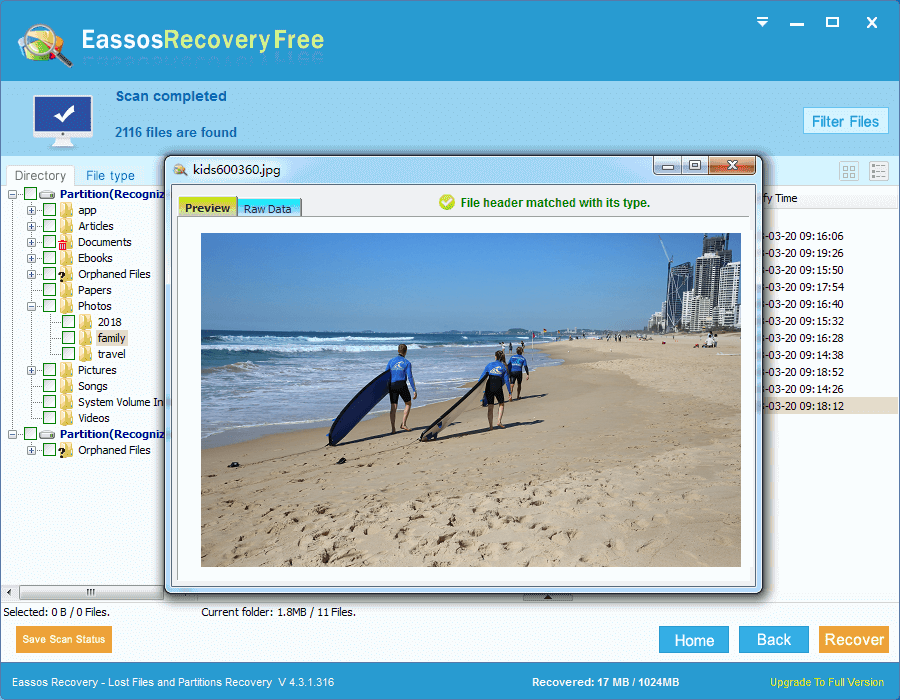 Step 4: Copy and recover data.
Choose wanted data and click Recover button, and you can simply copy them to a specified location.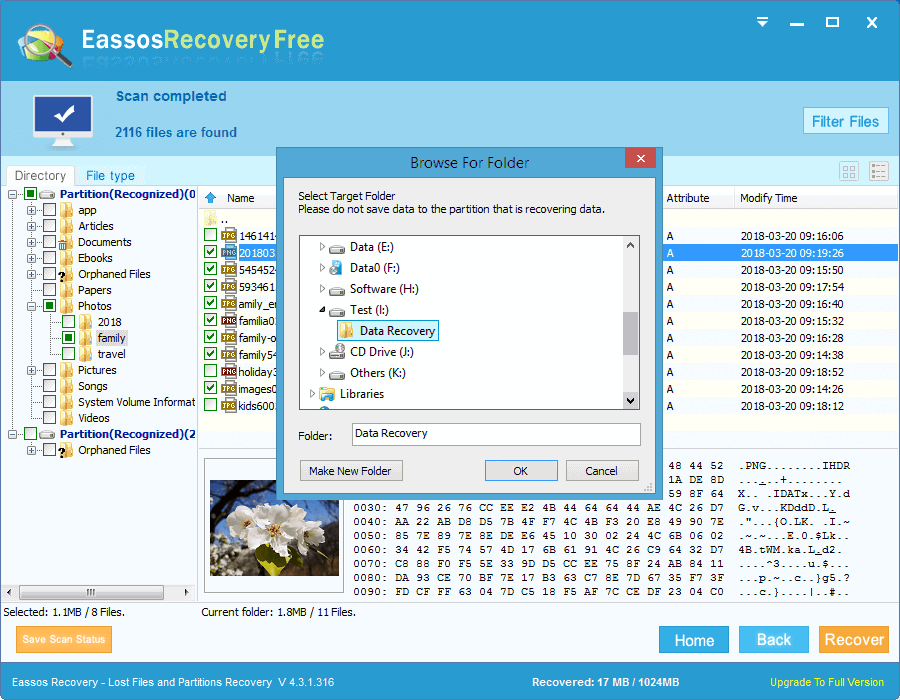 Frequently asked questions on memory card data recovery
1. Can I recover deleted photos from a memory card?
Yes. Deleted photos are not permanently removed from memory card before they get overwritten. The easiest way to carry out deleted photo recovery is using free recovery software as soon as possible.
2. Can I recover deleted videos from a memory card free of charge?
Yes. Here are some options you can try: a. Retrieve deleted videos from a recent backup. b. Use Eassos Recovery Free and recover 1GB data free of charge.
3. Is it possible to recover lost data from an encrypted memory card?
It depends. A deep scanning should be first carried out, and then preview files to check if needed files are still recoverable.
Conclusion
From the foregoing, deleted file recovery from memory cards is proved to be feasible as long as lost files are not overwritten. Still and all, the importance of memory card backup should be paid more attention. Let us know your thoughts and suggestions via comments or email.
Related articles