Updated on November 24th, 2020
How to recover data from corrupted pen drive? In this guide, you can find an effective to retrieve lost data from corrupted, unformatted or RAW pen drives with the helps of pen drive data recovery software. Free download Eassos pen drive recovery software to get back lost data now.
Data recovery from corrupted pen drive
Pen drives or USB flash drives are widely used these days, as they are very portable, small size and ability to store large amount of data. It can be formatted to all kinds of file system types, thus it can be accessed by different platform of systems. A pen drive can be easily connected to computer via USB port, by which we can transfer data between pen drive and computer hard drive. Similar to other storage devices, pen drive can be used to store all types of files such as photos, music, videos, emails, documents, etc. Hence, pen drive plays an important role in helping user store or move data in daily life.
It is not deniable that pen drive brings great convenience, and yet it also causes troubles, for instance, a pen drive which is filled with important data gets corrupted or inaccessible, then you have to face data loss issue. When you try to access the disk in computer, you are not able to open it and receive error message like "You need to format the disk in drive before you can use. Do you want to format it?" "please insert Disk into removable disk" "USB device not recognized or malfunctioned" and so on. Moreover, there are quite a few factors that lead to the issue, for example, virus attack, the drive is not unmounted from computer properly, file table corruption, file system damage, broken circuit, etc.
"I have a 26GB pen drive which stores lots of songs and I often insert it on my car. This morning I inserted it to my laptop and tried to move files. But I couldn't open it and got 'The disk is not formatted. Do you want to format it now'? I checked its properties, the used space or free space is 0 bytes and file system is RAW. It was FAT32 format when it was working. I ran chhdsk on it and failed to complete the process. I do not want to format it, as there are some pictures on the drive. I think the pen drive is corrupted. I searched on google and found many guides to repair corrupted drive, but I'm not sure whether they are correct. What's your solution?"
Corrupted pen drive cannot be accessed as usually and files on the drive are not viewable either. But that does not mean you are losing files for good. how to recover corrupted pen drive? If you have a backup of lost data, you can easily restore from backup. If lost files have been backed up, you can try pen drive data recovery software to retrieve data from corrupted drive. The follow part will discuss effective pen drive recovery data recovery software and how to recover data from corrupted pen drive.
Corrupted pen drive data recovery software free download
To start recovery process, you need to prepare pen drive recovery software which can be free downloaded online. DiskGenius is one of the data recovery programs you can trust to recover data from corrupted pen drive. It is designed with effective data scanning techniques to full scan each sector of pen drive, so that it can identify every single file on the drive. Lost files can be recovered with original names, size and so on. Apart from recovering data from corrupted pen drive, DiskGenius is also able to recover data from external hard drive, hard drive, SD card, virtual disk, USB flash drive, etc.
Recover lost or deleted files, including videos, photos, documents, music, etc. from pen drive.
Recover data from RAW, unformatted or inaccessible pen drives.
Preview files of scanning result to help filter and check recoverable files.
Support recovering data from al brand pen drive of any size.
Support recovery from exFAT, FAT32, NTFS, EXT2/3/4 formatted drives.
How to recover data from corrupted pen drive?
It has been proved that formatting corrupted pen drive or running chkdsk command is not of help of improve recovery result, you should keep corrupted drive from being formatted or repaired by chkdsk before pen drive recovery is completed. Free download pen drive recovery software, and you can follow steps here to recover corrupted pen drive.
Step 1: Install and launch DiskGenius from computer.
Double-click the installer and follow the wizard to complete installation of DiskGenius. Then launch it from your computer, after which you can view all disks and partitions on the machine.
Step 2: Connect pen drive to computer.
Connect the pen drive to computer to make sure it can be recognized. If it cannot be detected, then you have no chance to run a scanning for lost data.
Step 3: Right-click on the corrupted pen drive and choose Recover Lost Files from context menu. Also, you can select the drive and choose File Recovery button from toolbar.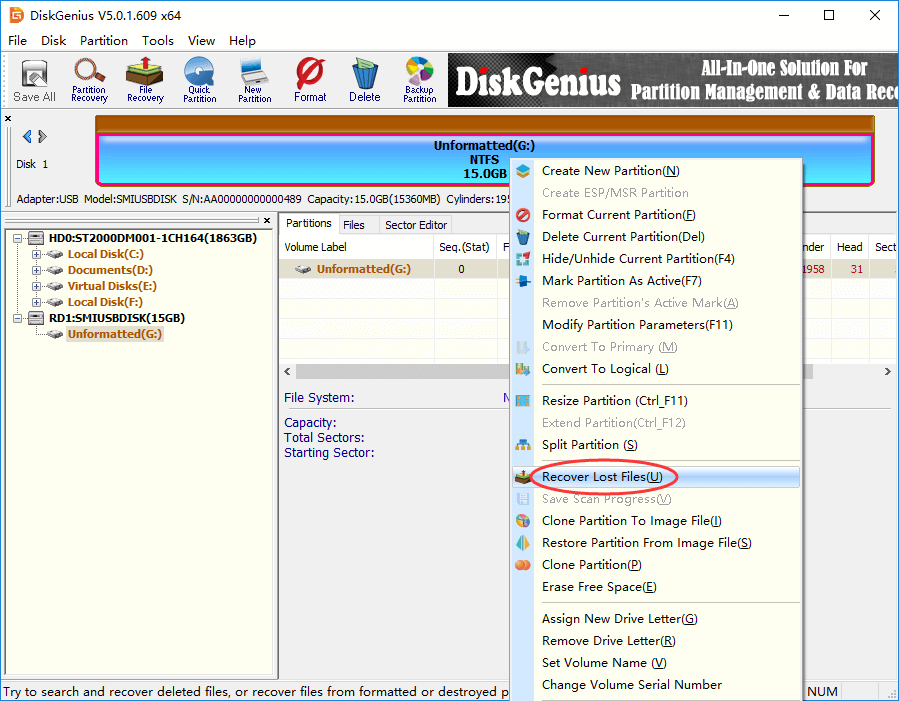 Step 4: Select recovery option and click Start button. Then DiskGenius starts to search for recoverable files from the pen drive.
Choose both Complete Recovery and Search For Known File Type andthe software will run a complete and deep scanning on selected disk.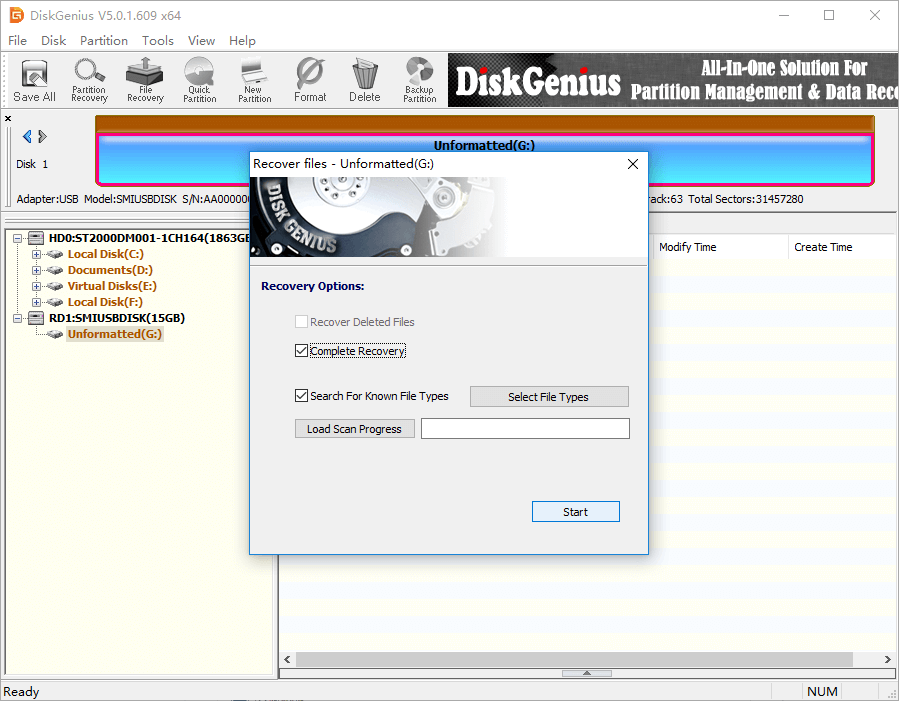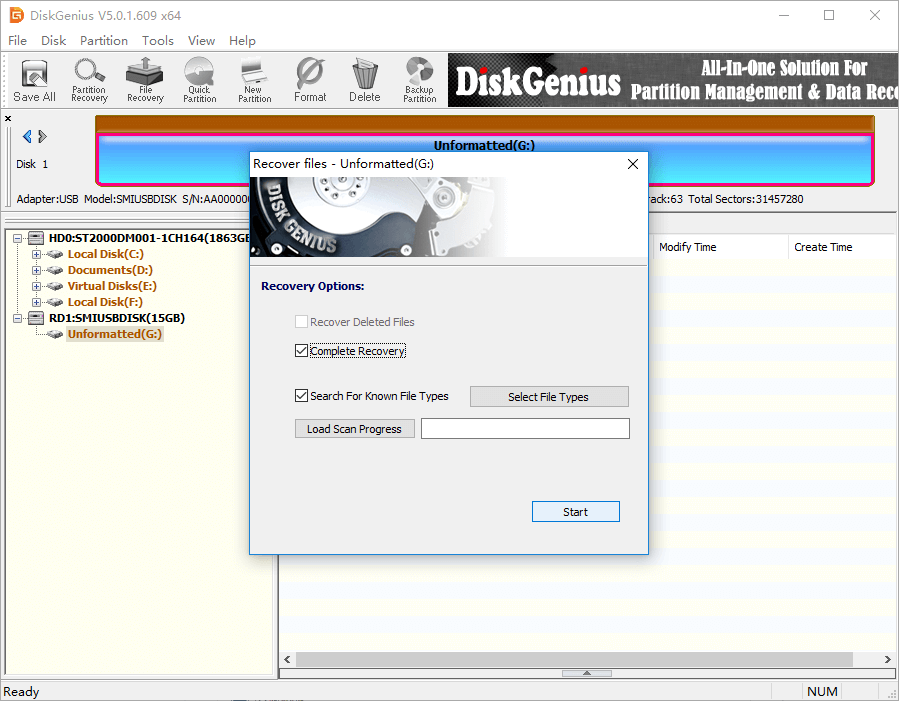 Step 5: Preview and filter recoverable files.
After scanning, you can preview and check files listed in scanning result. Double-click a file and you can preview in a pop-up window. In this way, you can easily find what you need and judge whether it is damaged.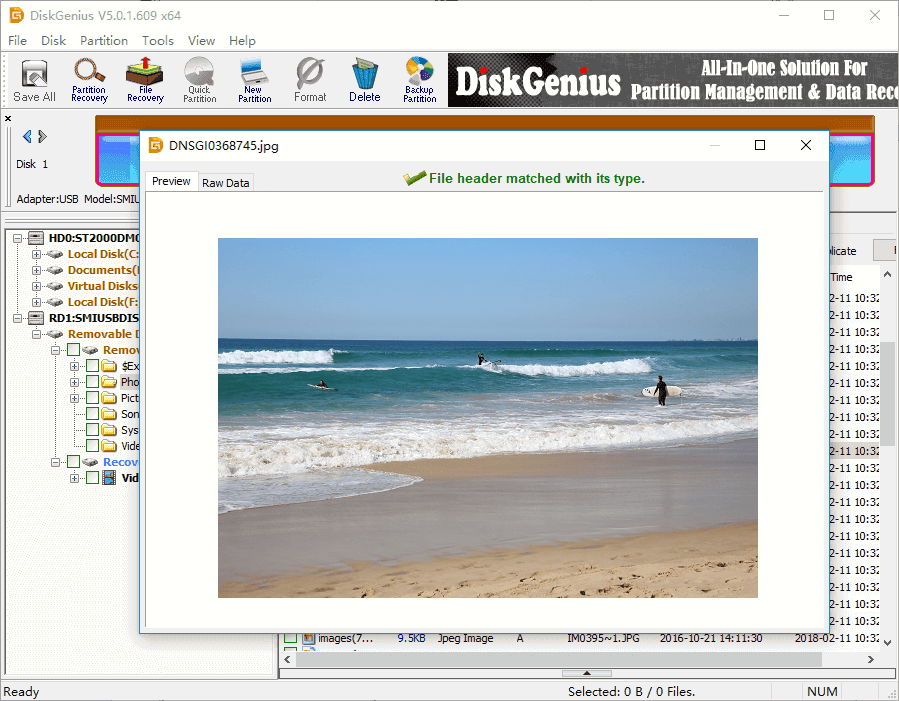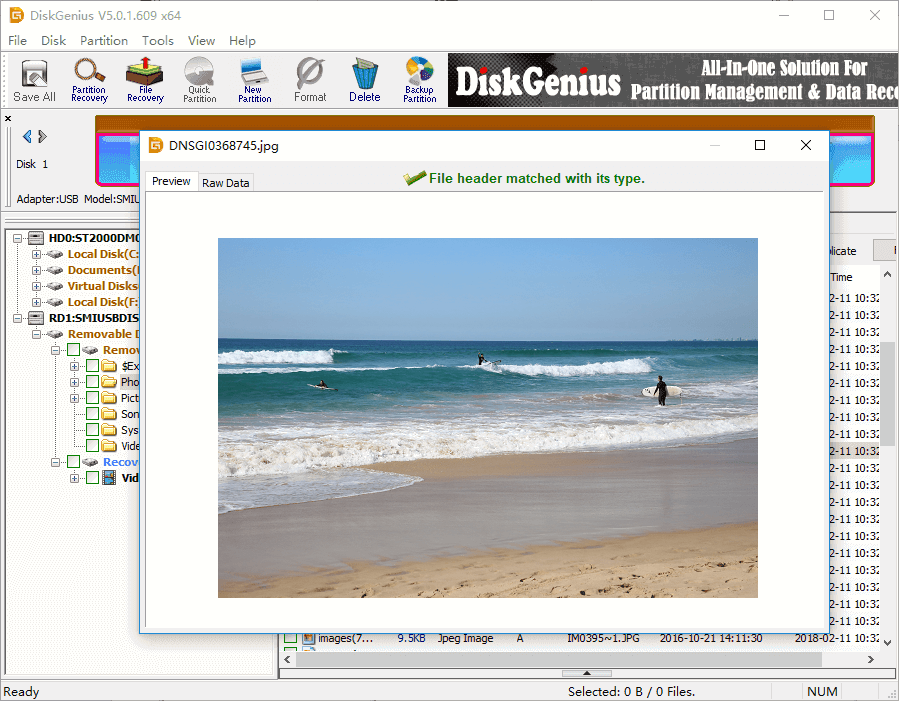 Step 6: Recover files from corrupted pen drive.
Choose and right-click files or folders you need, and select Copy To get your data back.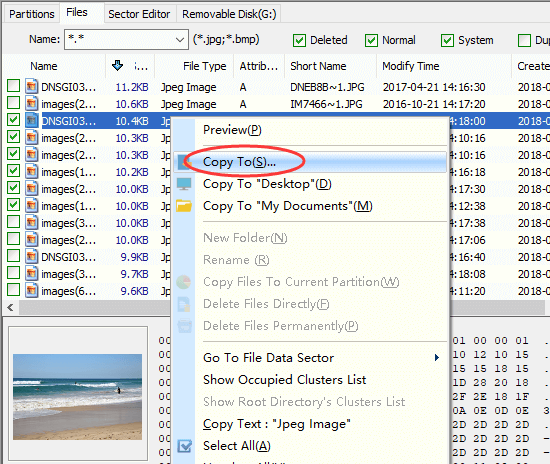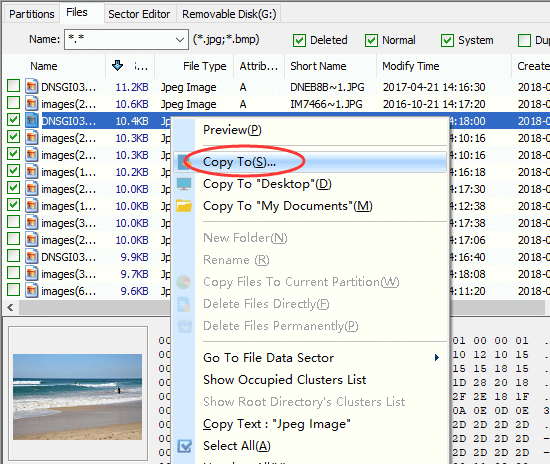 Conclusion
Pen drive can get corrupted due to various of reasons, but you can try recovering corrupted pen drive using professional data recovery software like DiskGenius. Do not try formatting or repairing corrupted pen drive before all files are recovered. If you need any help regarding pen drive data recovery, please feel free to contact our support team.