Updated on November 24th, 2020
Need external hard drive data recovery? In this post you can learn an easy method to recover lost or deleted data from external hard drive. Eassos Recovery is effective tool to do external hard disk recovery.
About external hard drive data recovery
There are millions of people who create and edit files around every single day, and due to the increasing needs of storing those files and folders, modern technology keeps providing satisfied tools and storage devices for the storing of various types of data. Nowadays, people are allowed to store data on internal hard drive (local hard disk), USB flash drive, memory card, cell phone, CDs, servers, external hard drive, etc. Furthermore, capacity of these storage tools continue to increase.
However, no matter how large the local hard drive might be, you have to admit that people still need the help of external hard drive for file backup and storing. As we all known, any machine it electronic tools, whether they are new or old, may fail and stop working. Then files will get lost, which gives you hard time and serious trouble. Thus, people have to create backup of important data and save files on different devices. And yet,
Free external hard drive data recovery software
These days, people don't have to worry about data loss, for external hard drive data recovery software is available for average users. Many reasons can erase files off external hard drive, for instance, they accidental deletion of important files or folders as well as other damages can cause file loss. Eassos Recovery and its free version can recover lost files due to deletion, formatting, RAW file system, inaccessible partition, partition lost. It can works under Windows 2000/XP/2003/Vista/2008/2012/Windows 7/Windows 8. And the following steps shows how to do external hard drive data recovery.
External hard drive data recovery guide: recover lost data from external hard drive
Below is the step-by-step guide to recover lost data from external hard disk using free external HDD software – Eassos Recovery Free
Step 1: The first thing you should do is prepare a computer or laptop which can boot to Windows normally. Then plug the external drive to computer so that it can be seen in "My Computer".
Step 2: Install Eassos Recovery to internal hard drive of the computer. It is vital to prevent installing the program to the external drive, otherwise lost data might be overwritten.
Step 3: Strat the program and select suitable function. For example, if the external hard drive has been formatted or turned RAW drive or inaccessible, you should select the first function "Recover File From Partition".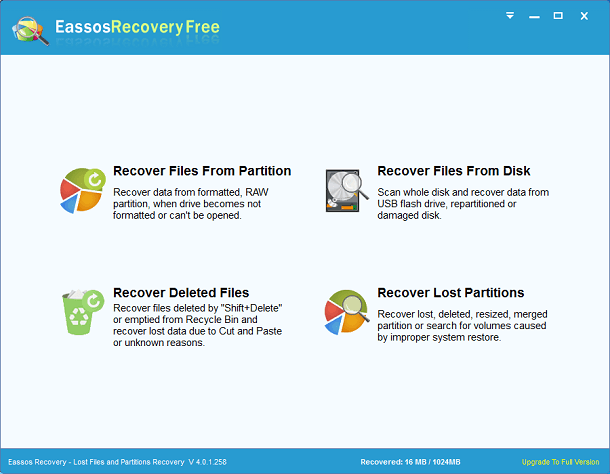 Step 4: The partition or drive in question from external hard drive and click "Next" button. This step is quite important but simple. You should select the partition or drive where you stored lost data, so that file scanning can be performed correctly. Partitions and drive are clearly displayed by Eassos Recovery in that way that is alike "My Computer" of Windows.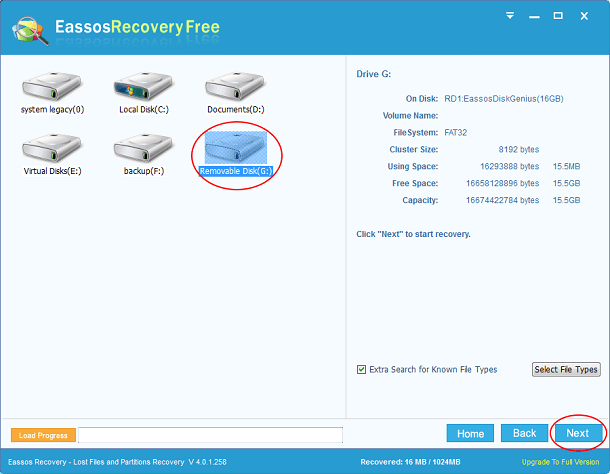 Step 5: File preview and recovery. You can preview listed files and then save them to a fresh location which doesn't belong to the external hard drive in case of file overwriting.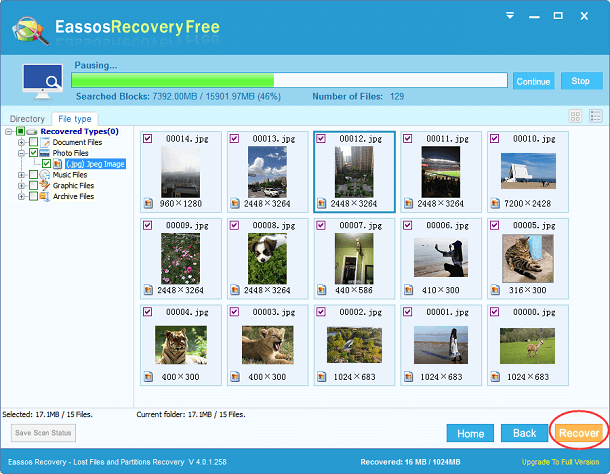 Related articles
External hard drive data recover
How to recovcer lost partition on external hard drive?