Updated on May 14th, 2021
It's possible to recover files after Android phone is restored to factory reset. Let's see how to do data recovery from Android devices.
Android phone factory reset causes data loss
Android phone factory reset is the process that erases all devices, user's data, third-party apps and their data from Android phones. It is called "factory reset" because it restored your device to the condition it was when it left the factory. After resetting to factory state, everything in your phone will be the same when it was just bought in. Most of Android devices support this feature and users can use it to wipe data without much effort. Many users try this feature on purpose or by accident. However, this operation should be warned that it completes wipes everything off phone. All data that is not backed up will be lost. Do you have any clue to recover lost data after factory reset?
When Android users give their phone a factory reset
As we all know, electronics slows down over time, including computer and cellphone. With continued daily use, it's hard to get the same speed as it was. Thus you can hear many Android users complain that their cellphone is lacking of speed compared with before. Thus, they choose to restore factory reset to make a new start.
Some users want to get rid of their Android phone, give it away to a friend. But the phone is full of personal data, such as texts, contacts, photos, password, login tokens, etc. All these files are not proper to be known by others. For this reason, they perform the factory reset, because they believe everything will be erased for good.
A small fraction of users try this function just by accident or curious, such as some new users are not familiar with the feature and do not know what it means. They tried and lost data.
How to recover lost data after factory reset?
The act of erasing phone is simple, but factory reset is not capable of erasing data permanently. Android data recovery software works effective to restore lost data due to factory reset, deletion, formatting, virus attack, ROM flash, etc. Thus, there is no need to be frustrated if you forget to backup data before resetting to factory defaults. We recommend you Eassos Android Data Recovery to deal with the problem. Let's take a look at the recovery process:
Step 1: Install and launch Eassos Android Data Recovery software. Connect your Android phone to computer by USB cable.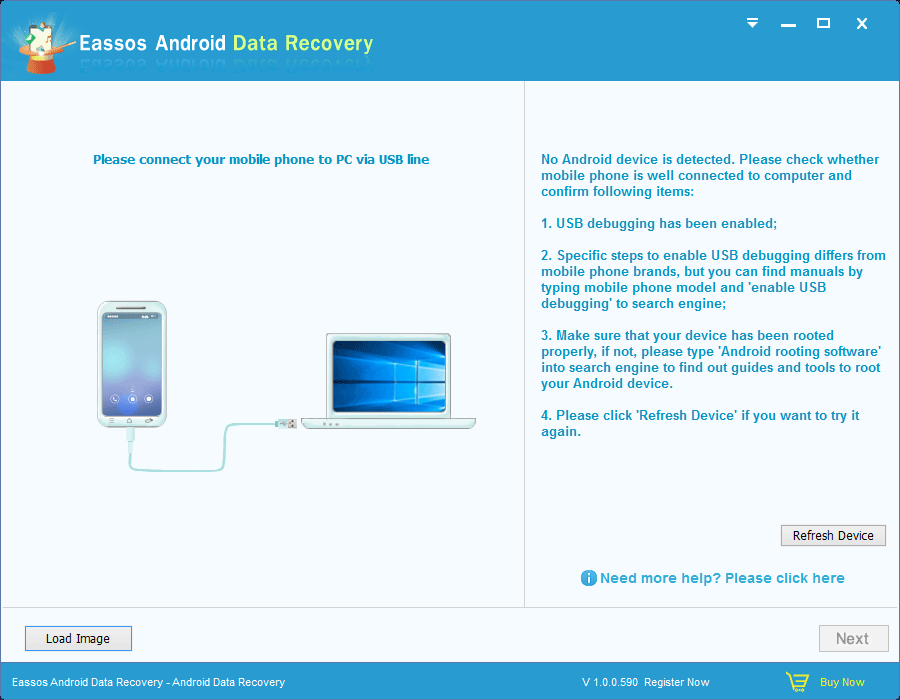 Step 2: Click "Fresh Device" to detect the connected phone, after which you can see all storage devices on the phone.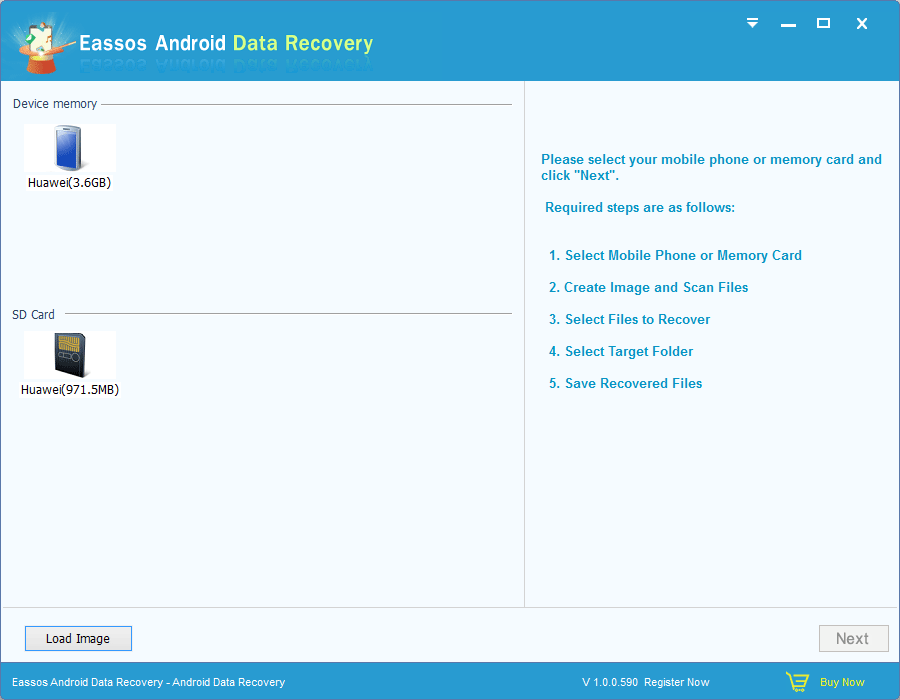 Step 3: Select storage device where lost files were stored and click "Next" to scan it for lost files. The scanning process may take tens of minutes, please wait in patience. Note: do not do any operating to the phone during scanning process, and do not use other USB ports on the computer either.
Step 4: Preview and recover data. When scanning pauses or completes, you can select files you need and click "Recover" button to save them on a secure location.