Updated on May 14th, 2021
USB data recovery software is designed for users whose heart is nearly broken because of losing important data. Losing precious data is an awful experience to many users, especially when lost data doesn't have a recent backup. The USB data recovery is process rescuing data. We use USB devices to carry or transfer data in daily life or working. Files get lost from removable devices is last thing we want to happen.
When do you need free USB data recovery software?
Many users must have asked this question why USB drives tends to lose data so easy? The answer can be very long, as there are too many causes of this issue. Summarize possible cause might be helpful for looking for a perfect solution. The very first reason that USB drive loses data is improper operations done by users. People make mistakes, and it is not avoidable, for example, deleting data by accident, remove USB disk from computer directly without clicking "Safely Remove Hardware" icon. Another cause can be that the USB drive itself has quality problem and it fails to work as expected, for example, the drive you bought is fake product which can't guarantee good quality.
Free USB data recovery software
Recovering lost data from USB drive is not very complicated if one uses Eassos USB data recovery software. Eassos offers free USB data recovery software online and users can download and install. Eassos Recovery Free supports recovering data from removable disks. Its recovery wizard will help step by step to retrieve data. This recovery software searches lost data with effective algorithm, and displays data with original directory as well file type. The support team provides free technician support including remote assistance. After connecting your USB disk to computer, you can start recovering files.
How to recover lost data from USB drives?
Step 1: Download Eassos Recovery Free and install is to your computer.
Step 2: Launch the software and choose correct recovery mode.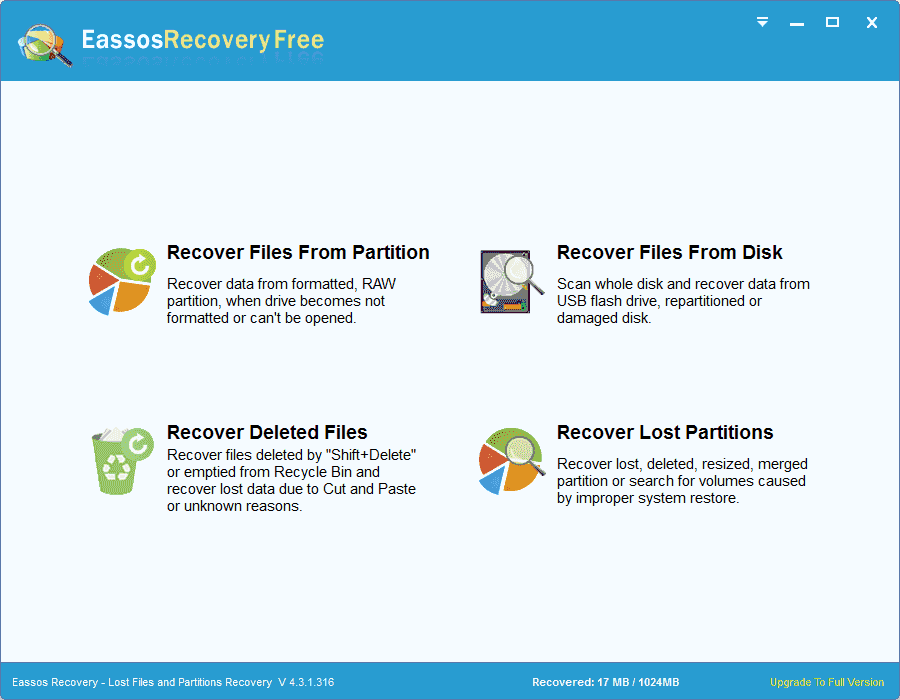 Step 3: Select the USB drive that needs recovering data, and click "Next". Eassos Recovery starts scanning the selected disk and look for lost files and folders. It displays files when lost files are found, and keeps updating file list once new files are found. When files are listed, you can preview them by double clicking files. File preview helps identify files and check quality.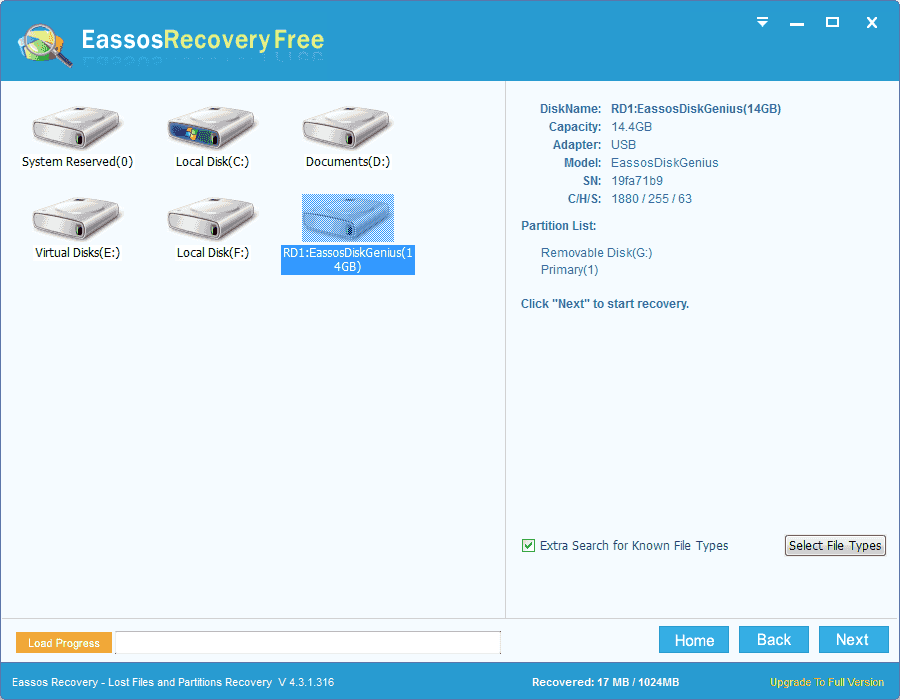 Step 4: When scan completes, you can select files you want to recover and click "Recover" button.
Step 5: Choose a location to save recovered data. The location can be somewhere that doesn't need recovering data on your computer.
How to protect data against data loss?
Losing data is not a pleasant experience even though data recovery becomes that easy. It's still equally important to protect data from being lost today. First, you can simply keep more than one copy of important data on different drives. Cloud storage is also a good choice to store data if you do not have additional drives. Besides, install a data recovery program on computer, which is the last defense against data loss.